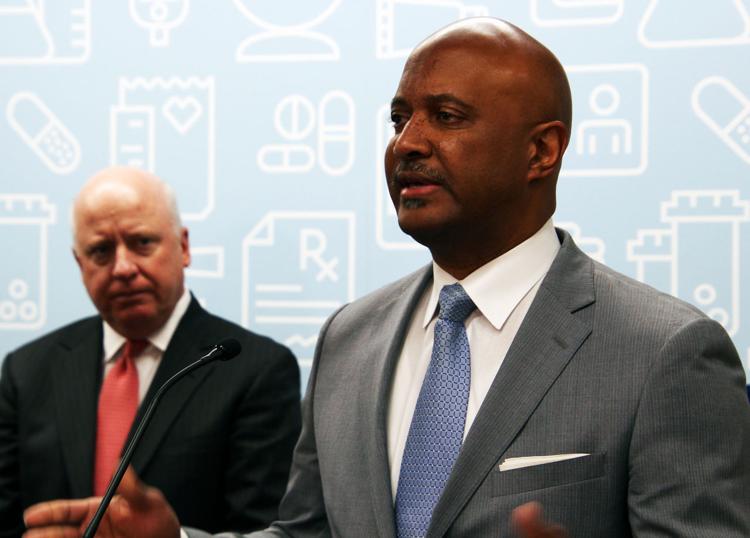 This year, you can start your spring cleaning by emptying out your drug cabinet, especially if you have old bottles of prescription painkillers or other narcotics. 
Instead of leaving them in the back of a bathroom closet, take them to one of the 49 drug disposal points at participating CVS pharmacies around Indiana.
In a press conference Thursday at a Downtown Indianapolis CVS store, Attorney General Curtis Hill was joined by CVS executives and local health and law enforcement officials to discuss the plan to combat drug abuse by disposing of old, unneeded medications properly and safely. CVS unveiled the large metal bins that will be used for the drug collections.
"Abuse of prescription medicine is a big part of our overall drug crisis," Hill said. "Here in Indiana, nearly one in 20 Hoosiers reports having used opioid pain relievers for non-medical uses."
Other measures are being taken to combat drug misuse as well, including efforts on the medical side to rethink the amount of drugs prescribed to each patient.
"Over the years, CVS obviously has played a role in distributing medication to consumers," Hill said, "Today, the leaders of this company recognize the problems posed by an excessive supply of prescription drugs." 
The drug crisis isn't something that occurred overnight and it certainly can't be fixed overnight, he said.
"It's critical that law enforcement and healthcare providers work hand in hand in tackling the opioid crisis," said Steuben County Sheriff Tim Troyer, who is also president of the Indiana Sheriff's Association.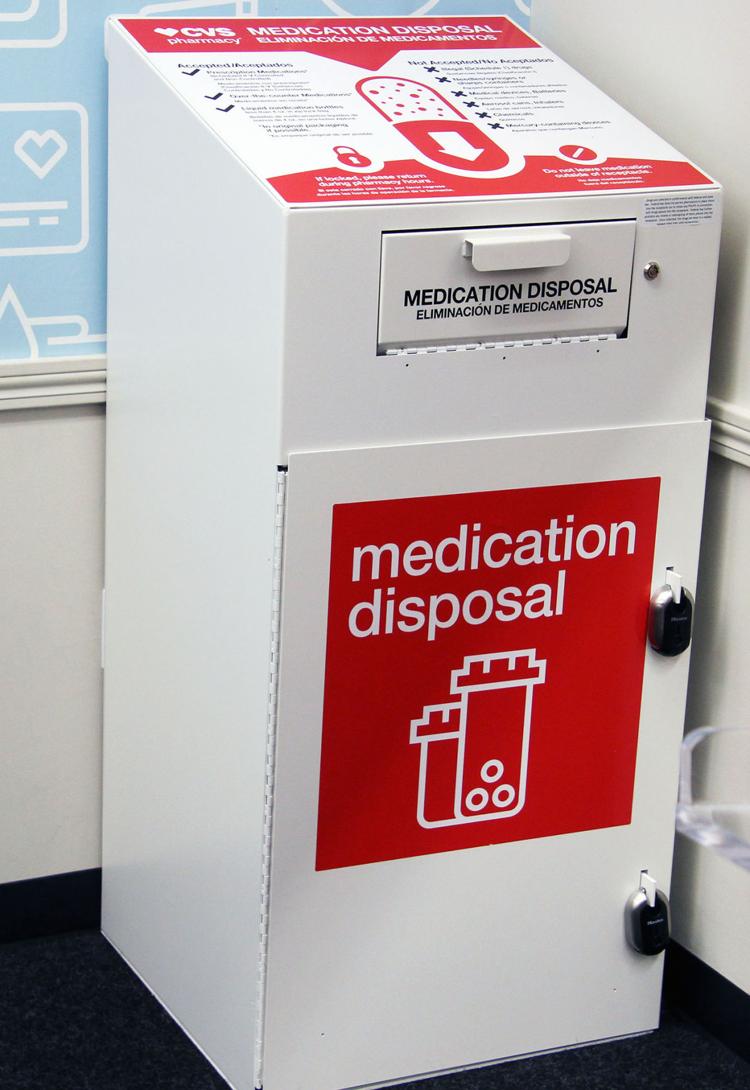 The hope is for these medication disposal sites to become nationwide and CVS is working to make that possible in 750 locations, according to CVS Health Chief Policy and External Affairs Officer Thomas Moriarty. 
Hill is hoping these sites will prompt people to get those old medications out of the house before they fall into the wrong hands. Disposal bins in other locations have already had an effect on the community because they filled so quickly that they need to be emptied every two weeks.
Riley Children's Health Chief Medical Officer Dr. Elaine Cox said getting rid of unused narcotics from the home is an important step in keeping children from abusing them.
"Taking unused drugs out of circulation, including opioids, is a foundational strategy to curtailing inappropriate and addictive drug use," Cox said, explaining that children who abuse these drugs are more likely to become addicted as adults.
Moriarty demonstrated how the large bins are secure and safe from tampering by showing how the slot opens where drugs are deposited. The bins are bolted to the floor and wall and made of high quality, heavy, steel. The opening slot is secure and once the medications are disposed of they are out of reach.
Brynna Sentel is a reporter for TheStatehouseFile.com, a news website powered by Franklin College journalism students.