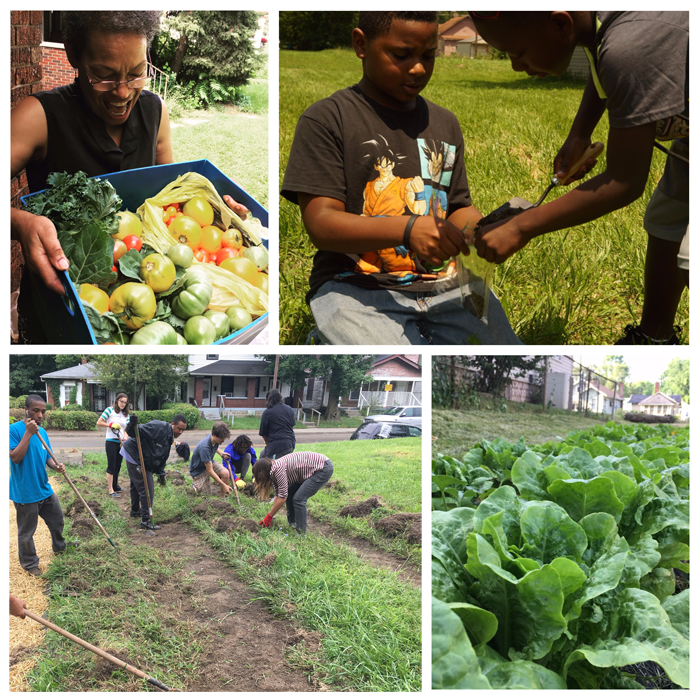 A crowdfunding campaign sponsored by the Indiana Housing and Community Development Authority will bring a new community space dedicated to food justice and resident empowerment to Indianapolis.
"Access to quality, fresh foods is a necessity for communities throughout our state," Lt. Gov. Suzanne Crouch said in a statement.
The crowdfunding platform was developed by Patronicity, and is being run by the Kheprw Institute. If the campaign reaches its goal of $30,000 by Jan. 9, the "Communities Creating Change: Our Voice, Our Choice" project will receive an additional $30,000 from IHCDA's CreatINg Places program.
"The Kheprw Institute is excited to launch our new campaign for 'Communities Creating Change: Our Choice, Our Voice,'" said Imhotep Adisa, executive director of the Kheprw Institute in a statement.
The program seeks to encourage and sustain urban agriculture in the mid-north/northwest area of Indianapolis. The funding raised in this campaign would allow the Kheprw Institute to turn a vacant house into the KI Urban Agri-Culture Learning Lab. Here, individuals would learn about urban gardening, farming and aquaponics.
"This project will allow the Kheprw Institute to expand our reach in helping Indianapolis residents become the agents of their own change through urban agriculture and community building," Adisa said in a statement.
In addition to learning about urban agriculture, the Learning Lab would also include all the tools needed for farming, and a community kitchen where people can learn how to prepare meals from the food grown in the gardens.
"We are thankful for the opportunity to engage and work with our community in creating the equitable future we collectively envision from the ground up," Adisa said.
The CreatINg Places program began in 2016, and so far, 30 projects have raised $900,000 in public funds and leveraged $1.8 million making roughly $2.7 million in total for project investment.
As of Thursday afternoon, the campaign had raised more than $15,000 towards its $30,000 goal. Donations can be made on the campaign's Patronicity page,  through the mail or in person.
"The campaign not only will help to provide a space where Indianapolis residents can learn to grow their own food, but it encourages development of leaders in sustainable change," Crouch said.
TheStatehouseFile.com is a news website powered by Franklin College journalism students.