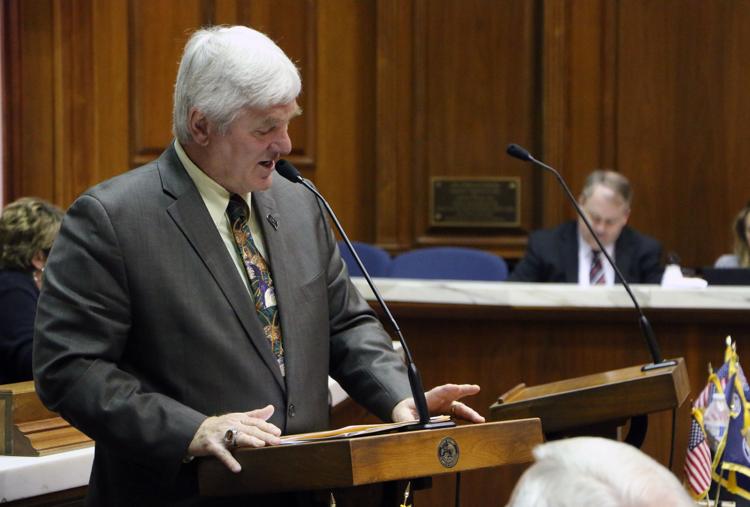 A bill that would require that all school districts in Indiana add computer science to their curriculum passed the state House of Representatives in a unanimous vote Monday.
Senate Bill 172, authored by Sen. Jeff Raatz, R- Centerville, would have computer science incorporated into a yearly curriculum for students in kindergarten through eighth grade by the 2021 school year. Computer science would also be an offered as an elective for students in high school.
"The rationale for this bill is that it is a key building block that supports Gov. Holcomb's legislative agenda to improve Indiana's future workforce and close the skills gap between available jobs and those seeking employment," Rep. Tony Cook, R-Cicero, said.
Gov. Eric Holcomb made it a priority to see legislation passed to require every Indiana school to offer at least one computer science class by 2021 and also provide training for teachers in computer science.
Cook said computer science skills are becoming highly valued in today's workforce, and Indiana has 4,176 open computing jobs.
SB 172, which passed the House 94-0, would also include funding to train Indiana teachers to equip them to educate their students in computer science. The bill passed the Senate 48-1.
Rep. Robin Shackleford, D-Indianapolis, co-sponsored the bill and said there is a lack of minority and women students pursuing majors in computer science. She said this bill would create an opportunity for these students.
"We need these students to start taking some of these classes. This bill puts us in the right direction, she said. "It is a great stepping stone to make sure that teachers will be equipped to offer these classes and make sure that the classes are actually offered as an elective."
Abrahm Hurt is a reporter for TheStatehouseFile.com, a news website powered by Franklin College journalism students.