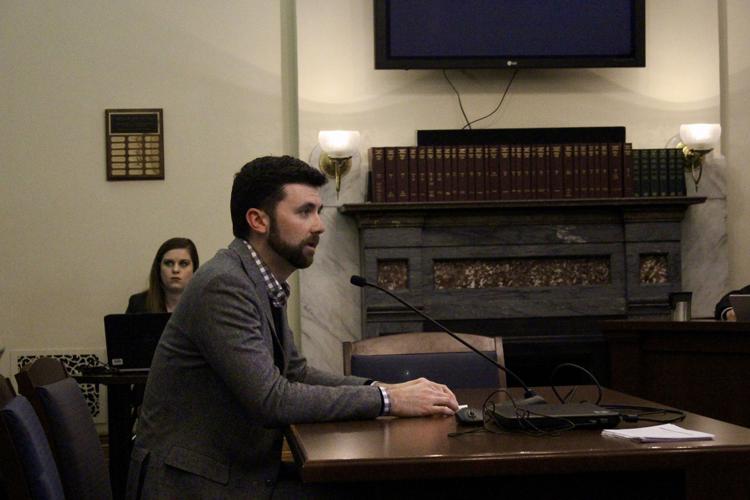 For CEOs like Mike Langellier of Indianapolis' TechPoint, removing Indiana's sales tax on service-based software is a step in the right direction for the state's growing technology industry.
"The majority of the companies in our tech ecosystem here are smaller companies, younger companies that are in the process of growing right now," Langellier said at a Senate Tax and Fiscal Policy Committee Tuesday. His business is a non-profit that provides support to technology companies, entrepreneurs and students.
Senate Bill 257, authored by Sen. Travis Holdman, R-Markle, would remove what Langellier and others see as obstacles to these companies by preventing the taxation of their "software as a service" sales.
After passing 10-0 in the tax committee, this bill may redefine software accessed on the Internet as tax-exempt.
Without a new definition, Langellier said many company officials and financial partners are left confused about how much tax is realistically owed. The current tax also puts Indiana companies at a disadvantage, he added.
"If an Indiana company is competing against a California company, trying to sell to an Indiana buyer, the Indiana company, if they are forced to collect the sales tax, would actually have a higher cost," Langellier said.
In the past, software was usually purchased in physical forms, such as CDs, from area stores. As technology evolved, however, an increasing number of consumers opted for software accessed online.
"Technology is enabling customers to be able to connect with sources of information or to get services delivered to them via the Internet. It's a different kind of paradigm than what we've historically seen as it related to tax on sales of physical products," Langellier explained.
If passed, SB 257 would cause a "significant revenue loss" to the state, according to the Department of State Revenues. Starting in 2018, this would mean a loss of $5 million in taxes.
SB 257 furthers goals listed in Gov. Eric Holcomb's annual State of the State address Jan. 9. Removing this sales tax—a step taken by 29 other states—would make Indiana more appealing to technology companies, he said.
Erica Irish is a reporter for TheStatehouseFile.com, a news website powered by Franklin College journalism students.