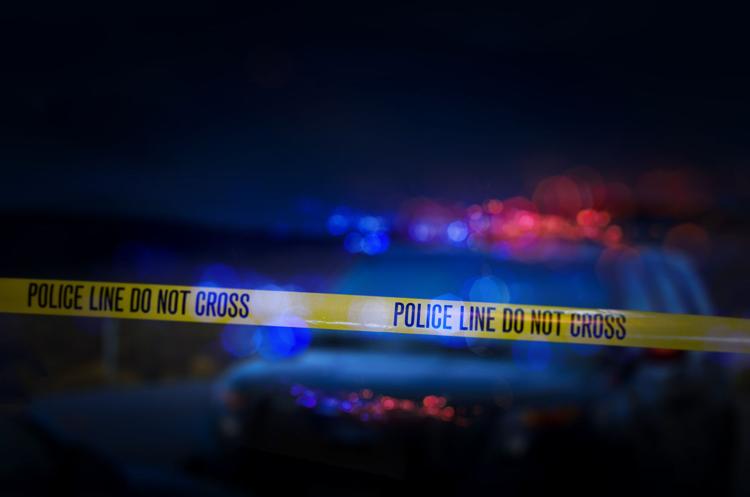 As Indianapolis closed a deadly 2018, Mayor Joe Hogsett joined Indianapolis Metropolitan Police Department Chief Bryan Roach, Deputy Chief Chris Bailey, and Shonna Majors, director of community violence reduction, Dec. 19 at the John H. Boner Community Center to review crime statistics and public safety initiatives.
City and IMPD leaders touted new technology, a Crime Gun Intelligence Center, and the start of group violence interventions as part of Indianapolis' planned efforts in the coming year.
The city has fully funded a net increase of 119 officers over 2015 staffing levels, allowing IMPD to return to community-based beat policing city-wide with the rollout of 78 beats in April.
In 2019, IMPD plans to shrink the geographic areas of these beats and increase the number of beats to roughly 120.
Federal Bureau of Investigation Uniform Crime Reporting data indicated an 8 percent drop in overall crime between 2016 and 2017.
Data through September 2018 shows overall crime down an additional 5 percent.
But, it wasn't all good news.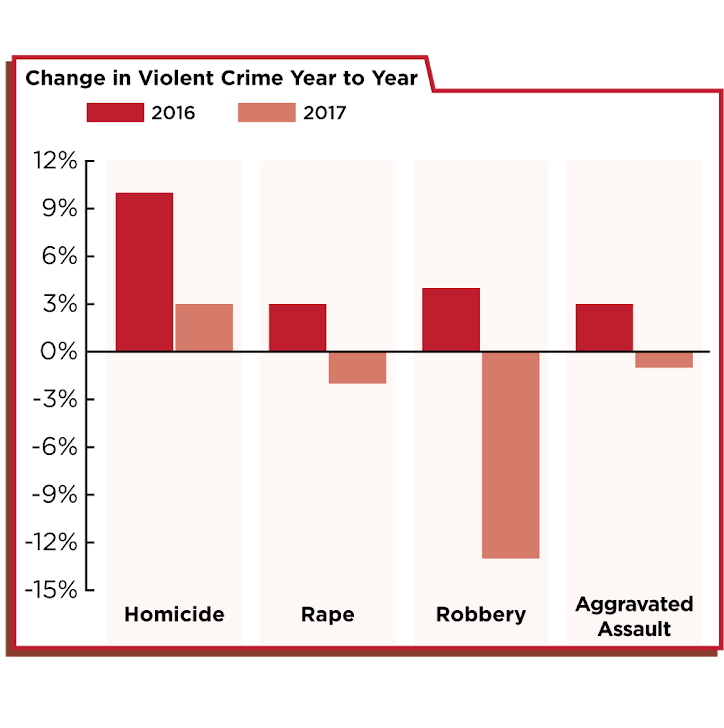 Homicides Break Records
Just hours after the press conference, two men were shot and killed in a vehicle on the city's east side late Dec. 20.
"These deaths mark a record 156 criminal homicide cases investigated by IMPD this year, according to a tally kept by IndyStar. The prior homicide record of 155 was set in 2017," reported The Indianapolis Star's Vic Ryckaert.
By year's end, the city had set a new record for homicides for a fourth year in a row with a total of 159 in 2018.
At the meeting, Hogsett and others pointed to data indicating preliminary signs of success in homicide reductions following the implementation of Hogsett's violent crime reduction strategy this summer.
"The truth is that too many neighborhoods still exist where residents feel unsafe. In too many homes families grieve loved ones taken too soon by gun violence," said Hogsett. "Over the last three years we have invested in programs to make Indianapolis safer. 
The city experienced a 17 percent reduction in homicides from July 1 to Dec. 10 of this year as compared to 2017.
2018 also saw a significant increase in IMPD's clearance rate, from roughly 42 percent in 2017 to 65 percent in 2018.
"It gives us great hope that those things that we implemented in the first part of the year…we think they're having an impact on our homicide rate," said Roach.
After the news about the record-breaking year for homicides broke, Greg Lannan, Marion County Republican Central Committee executive director, wasted little time in chastising Hogsett.
"The 'Public Safety Mayor' hasn't made us any safer," stated Lannan on Dec. 20. "Too many lives lost, too many futures that will never be realized. Public Safety isn't a campaign pledge, it has to be a promise."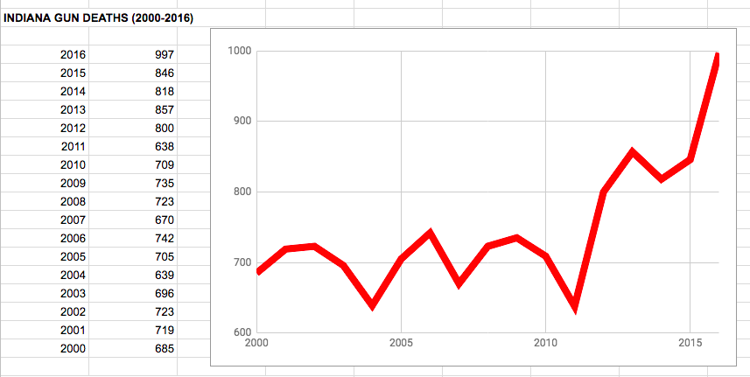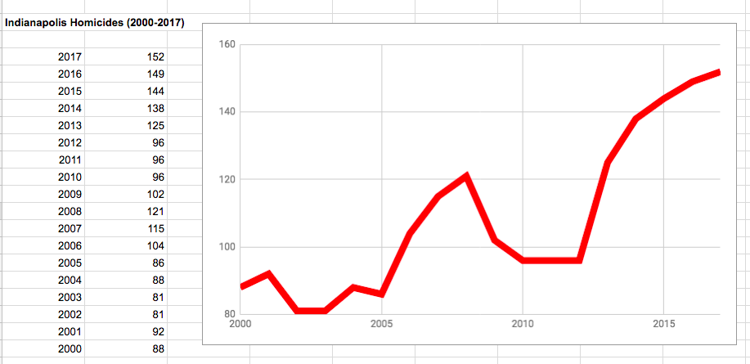 Gun Evidence
IMPD has increased collaboration with federal and local law enforcement partners and improved its tactics for collecting crime gun evidence using specially-trained "gun liaison" officers, according to Aliya Wishner, chief communications officer for IMPD and the Office of Public Health and Safety.
These efforts have led to a 99 percent increase in the average number of daily leads generated through the National Integrated Ballistic Information Network, roughly 1,500 gun cases filed by the Marion County Prosecutor's Office, and double the number of IMPD gun cases filed in federal court compared to 2017.
"A lot of times, shots fired aren't even called in," said Bailey. "Our officers are going to go to every one of these and look for shell casings. 
In 2019, IMPD will formally launch the Crime Gun Intelligence Center, an inter-agency collaboration focused on the timely collection, management, and analysis of crime gun evidence to identify serial shooters, disrupt violent crime, and remove crime guns from the community. With the support of crime analysts, CGIC will help IMPD target the most violent offenders and their sources of crime guns.
Community Violence Reduction
In 2018, the Office of Public Health and Safety hired a Director of Community Violence Reduction and two Indy Peacemakers who work in high-crime neighborhoods to conduct one-on-one interventions.
Two more Peacemakers will join OPHS in 2019.
IMPD identified 105 individuals through the Indianapolis Violence Reduction Partnership this year, resulting in 33 arrests and 47 referrals for community interventions. In 2019, IMPD and OPHS will convene law enforcement partners, community organizations, and faith leaders to begin conducting group violence interventions.
In 2018, the city invested roughly $3 million in neighborhood organizations engaged in crime prevention. Next year, the dollars budgeted for neighborhood-based crime prevention will grow to close to $4 million.
"We as a community, we're tired of this," said Majors. "So, we have to take a stand against what's happening."