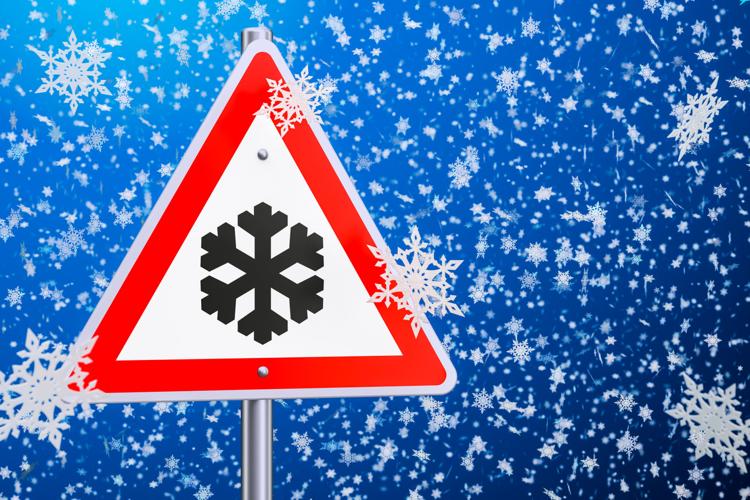 The Indianapolis Department of Public Works will have 70 drivers on the streets starting at 11 p.m. Wednesday to begin treating the roads ahead of a forecast including rain, sleet, and snow.
IDPW crews will remain on roads through Thursday as needed to monitor conditions and to address any changes in the forecast, according to a press release from Charnay Pickett, IDPW public information officer.
A smaller crew of more than 33 drivers had already took to the roads starting at 6 p.m. Monday prior to the latest forecast.
Once the crews are on the roads, the Indy Snow Force Viewer will activate to show real-time movements of IDPW trucks. The Indy Snow Force Viewer displays which streets have been treated with salt or plowed of snow. The crews will work through major thoroughfares first, then side streets, and finally residential areas. www.indy.gov/snow
The weather is also delaying IDPW's two-way traffic conversion of Central Avenue south of East Fall Creek Parkway North Drive; work to finalize the switch will occur after the morning commute on Friday, weather permitting, according to Ben Easley, of the IDPW public information office.
FORECAST
The National Weather Service in Indianapolis has predicted wintry precipitation across central Indiana for most of Thursday.
"There is the potential for more sleet and/or freezing rain than snow...as some computer model forecasts illustrate a stronger lower-level nose of warm air pushing into the forecast area," read a 10:40 a.m. advisory.
Mixed precipitation is expected from 1 a.m. to 7 p.m. Thursday, with total snow accumulations of up to 1 to 2 inches and ice accumulations of up to 1 to 2 tenths of an inch possible.
"Plan on slippery road conditions," read the statement. "The hazardous conditions could impact the morning or evening commute."
A Winter Weather Advisory means that periods of snow, sleet or freezing rain will cause travel difficulties. Expect slippery roads and limited visibilities, and use caution while driving.
The latest road conditions for Indiana can be obtained by calling 800-261-7623.
For more information from the National Weather Service visit http://weather.gov/ind
KEEP ANIMALS SAFE
Even before the forecast, Mayor Joe Hogsett already proclaimed Nov. 11 to 17 Winter Weather Preparedness Week in Indianapolis on Monday.
As part of that effort, Indianapolis Animal Care Services is urging residents to keep in mind the effects cold temperatures have on pets.
It is against City-County ordinance (Sec. 531-401) to leave animals outside when temperatures are at or below 20 degrees, or if a wind chill warning has been issued for the city. You could face fines or jail time if you fail to properly care for your pets in cold weather, according to a Monday press release from Kristen Lee, IACS public information officer.
IACS offers the following tips to keep pets safe and warm:
The best place for your pet is inside, but if kept outdoors, your pet must have access to dry shelter. A structure with space to move around will help shield animals from the cold winter air.

Keep animals warm and safe by using straw in outdoor shelters. Blankets and towels draw moisture and don't provide as much insulation and warmth as straw.

Animals are just as susceptible to hypothermia and frostbite as you are. Bring them inside as often as you can and, when nature calls, accompany them when they venture outdoors.

Keep water available outside and check the dish every few hours to make sure it hasn't frozen over. Consider investing in a heated water dish to avoid the hassle of a frozen water bowl.
If you are concerned about the safety of an animal in your neighborhood, contact the Mayor's Action Center by dialing 317-327-4622, online at Indy.gov/RequestIndy, or by using the Request Indy mobile app available for iPhone and Android. For after-hour emergencies, please call 317-327-3811.
If you have previously been found in violation of any ordinances, please contact FIDO at 317-221-1314. They can assist in making your home more suitable and safer for your pet this winter season.
For additional information on Indianapolis Animal Care Services, please visit: indy.gov/acs.