Circle City Sheroes
50 Local Women Who Resisted, Persisted & Paved Their Own Way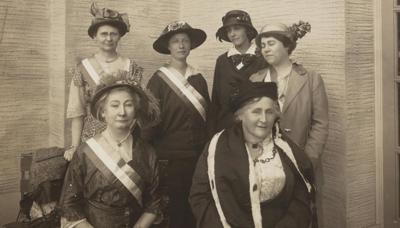 The history of Indianapolis women is not always easy to find. The vast majority of monuments and memorials in our city are icons of politics, war, and athletics--typically masculine endeavors that seldom acknowledge the presence of women, let alone their participation.
Nothing illustrates this point more clearly than the monument at White River State Park marking the location where the first family of white settlers to arrive in Indianapolis built their home. "Here stood the cabin of  John McCormick, one of the first settlers in central Indiana," reads the plaque. "The commissioners appointed by the legislature […] met in this cabin on the seventh of June 1820 and decided upon the location for the town afterwards named Indianapolis."
There is no mention of the fact that McCormick was married. No mention of his wife Bethia, mother of his 10 children. The couple farmed the land side by side, raised the children side by side, built a town side by side. But only he is named, remembered, and celebrated.
The same is true of pioneer Cassandra Pogue. While we attribute Pogue's Run Creek and the surrounding neighborhood to her husband, the truth is George Pogue got himself killed within a year of coming to Indianapolis, and it was Mrs. Pogue who survived on that land for decades without him.
From the beginning, our city has been home to remarkably strong, talented, and bold women. By 1900, Indianapolis boasted female doctors, dentists, lawyers, and real estate agents. Women ran schools and businesses with tremendous success and longevity. As well as highly respected women poets and painters, dancers and dramatists, and authors who were giants in their field.
The sheroes who came before us deserve to be remembered and revered. Not only were they pioneers and survivors, they also resisted the status quo, persisted against stereotypes, and, ultimately, paved their own way to success. 
We salute them all, and present a sample of 50 such shereos here.
---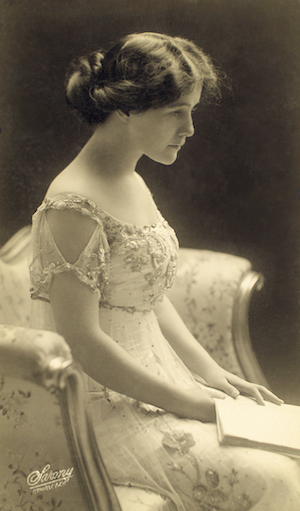 1. Albertson, Lillian (1881–1962)  
Actor and director
One of the greatest stage actresses of the last century, Lillian Albertson was born in Noblesville. After moving to California as a teen, she soon began acting in the stock company of the Grand Opera House before heading off to New York. As she aged, Albertson began working off stage more frequently. She produced and directed over 50 dramas, musicals, comedies, and operettas and is credited for discovering Clark Gable when she cast him in the role of Killer Mears in her stage production of The Last Mile. She also served as head acting coach at both RKO and Paramount.
---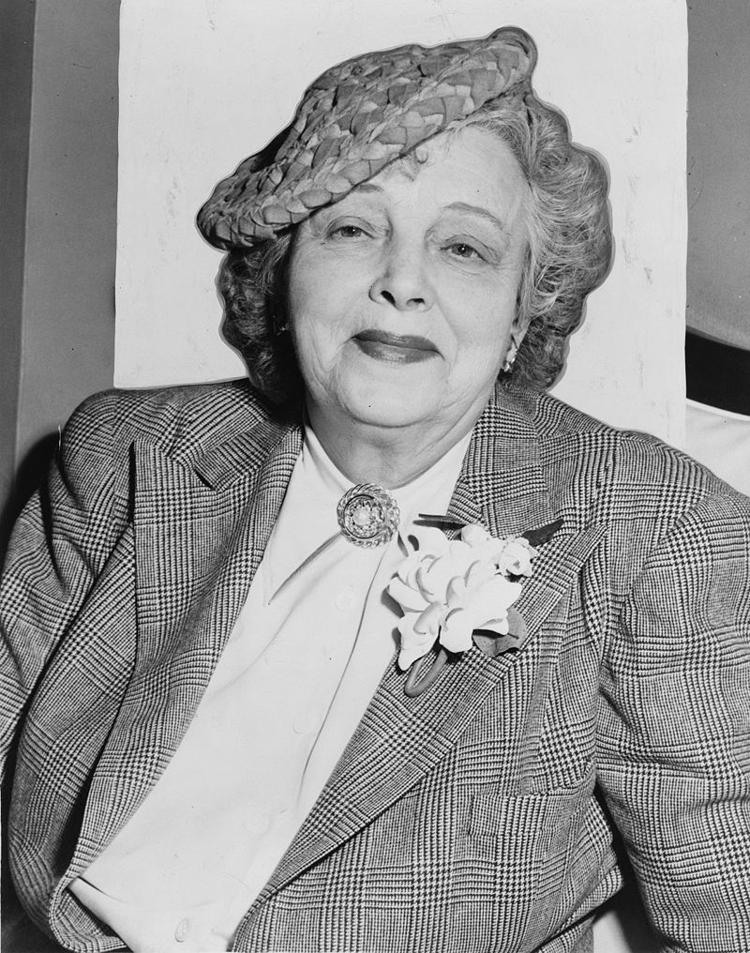 2. Anderson, Margaret (1886-1973)
Writer and editor
Born in Indianapolis, Anderson moved to Chicago in 1908, where she worked at The Dial and Chicago Evening Post before founding the avant-garde literary magazine The Little Review in 1914. Not long after, she began a 10-year relationship with artist Jane Heap (1883–1964), who became coeditor. The magazine was one of the most influential modernist publications in the world and featured works by T.S. Eliot, Ernest Hemingway, Gertrude Stein, and William Carlos Williams, among many others. Most famously, The Little Review serialized James Joyce's Ulysses in 1918, but by Chapter 13, they were charged (and convicted) of violating obscenity laws. Moving between Paris and New York, the couple split in 1925. Anderson relinquished her role in the magazine and stayed in France, where she continued to write and publish through the 1960s
---
3. Atkins, Dora (1903-2001)
Business owner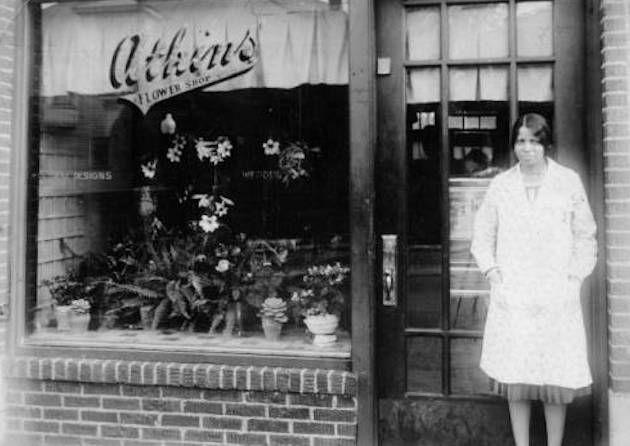 Daughter of a prominent African American doctor,  Dora Atkins was a freshman at Butler University when her parents died in 1923. With the help of her sister Murray, a school teacher, she continued to run her mother's home-based flower business to support herself and pay for school. After graduating from Butler in 1926, she moved her business to 209 W. 21st St. and established Atkins Flower Shop as one of the premier florists in the city. The shop moved to 2049 N. Capitol Ave. in 1949 and remained open until she retired in 1977 after 50 years in business. That same year, Mayor Bill Hudnut declared Nov. 20 Dora Atkins Day in Indianapolis.
---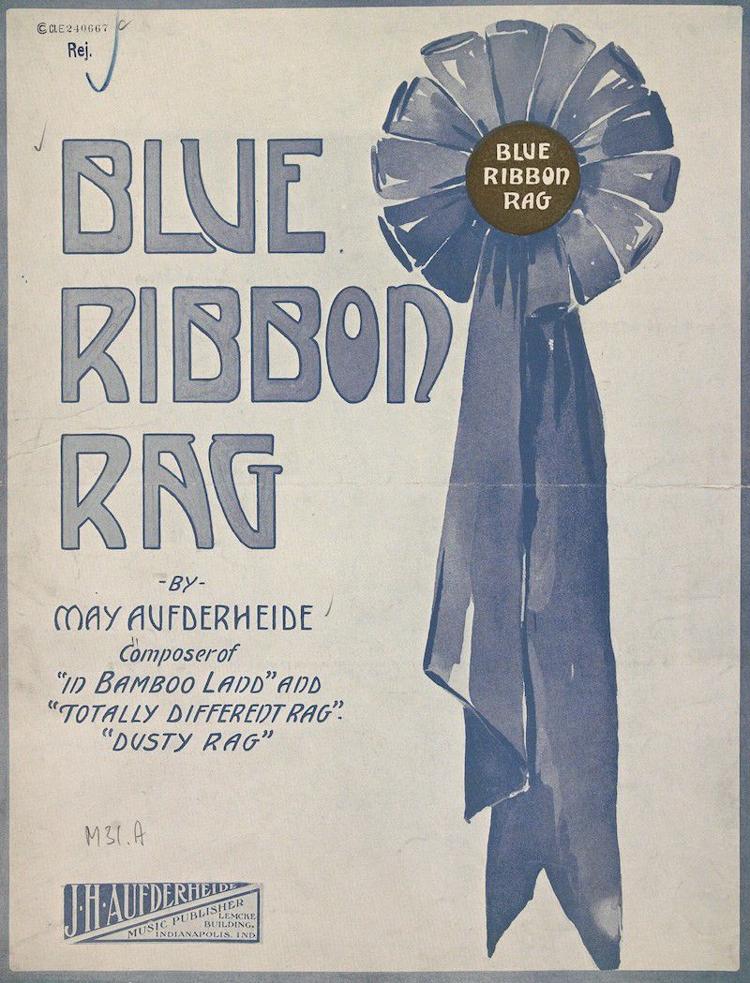 4. Aufderheide, May (1888-1972)
Composer
Perhaps the most famous female composer of the Ragtime era, according to the Library of Congress, May Aufderheide was born into the large German community in Indianapolis at the end of the 19th century. Her first song, The Dusty Rag (1908), became a sensation, and it was quickly followed by other hits such as The Buzzer Rag (1909) and The Blue Ribbon Rag (1910). Her success prompted her father to start his own publishing company, J.H. Aufderheide Music, which went on to publish dozens of his daughter's rags, waltzes, and lullabies. Aufderheide gave up her music when her duties as a wife and mother demanded all of her attention.
---
5. Bacon, Elizabeth Driggs (1881-1928)
Artist and educator
After several years studying at the Art Institute of Chicago and the Art Students League in New York, Bacon returned to Indianapolis, where she painted and exhibited regularly and taught children's classes at the Herron School of Art. In 1922, she and eight other local women founded the Orchard School based on their belief in progressive education. Bacon wrote and edited a monthly newsletter for Herron, was an art critic at The Indianapolis Star, and was a respected painter of portraits and large decorative mythological scenes.
---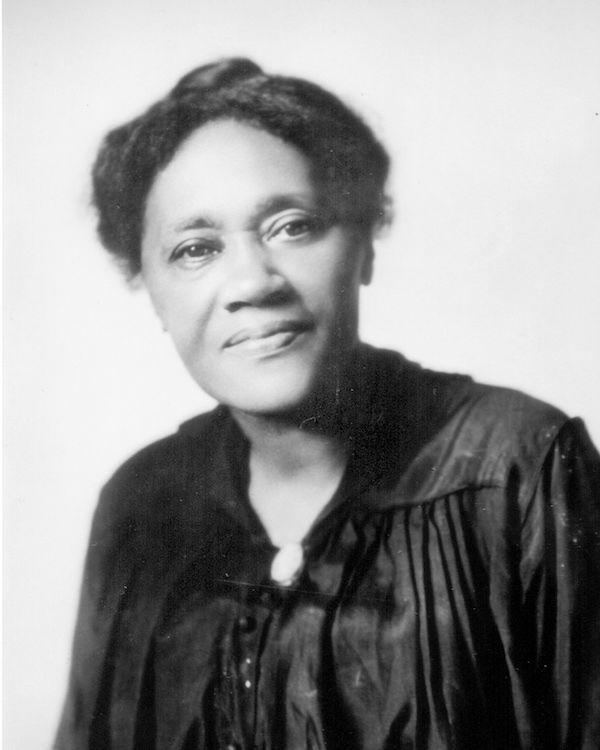 6. Baker, Emma Christy (1865-1955)
Police officer
After graduating from Shortridge High School, Baker began working at her father's laundry business. She applied to be part of a new program of the Indianapolis Police Department that recruited women in 1918 and became the first woman hired by the city police as well as the first person of color. She wore a badge and earned the same pay as male officers and was mostly assigned to work undercover Downtown, targeting shoplifters and petty theft. She left the force in 1939 after a new chief eliminated women officers. Her grave at Crown Hill went unmarked for nearly 50 years, until a fundraiser spearheaded by IPS kids raised nearly $4,000 in 2013 for a headstone.
---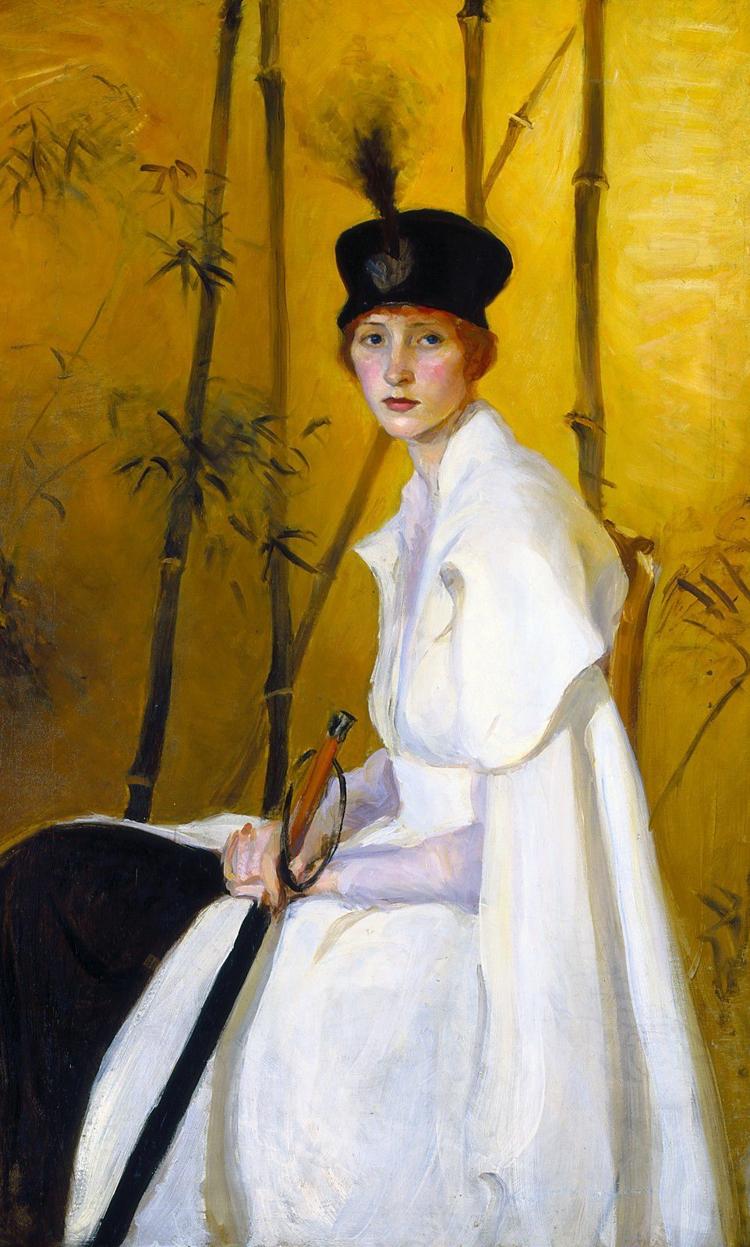 7. Bobbs, Ruth Pratt (1884-1973)
Painter
Known as the "socialite painter," Bobbs was born to wealthy parents who died within a year of each other before she was sixteen. She was sent to study art in Paris for two years soon after, at the Academy Julian. From there, she went to New York, where she studied at the Art Students League before returning to Indianapolis in 1907 to finish her studies at Herron. When she married publisher William Bobbs in 1912, she insisted on maintaining her own studio—an old barn on 11th Street where she painted for the next 20 years. By the time her husband died in 1926, she was a well-established portraitist.
---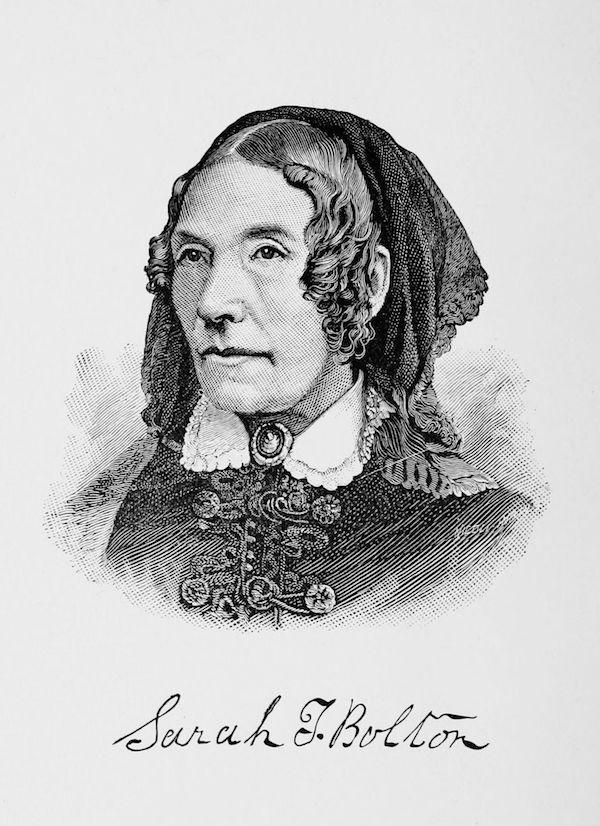 8.  Bolton, Sarah (1814-1893)
Poet and activist
Indiana's first poet, Bolton came to Indianapolis as a young bride in the 1830s. Her husband, Nathaniel Bolton, was editor of the city's first newspaper, and they were both active in early city affairs and politics. In 1850–'51, she was part of a group of progressives lobbying state lawmakers for the recognition of women's property rights. She published her best-known work, "Paddle Your Own Canoe," in the 1850s, as well as two volumes of poetry, The Life and Poems of Sarah T. Bolton (1880) and Songs of a Life Time (1892), which contained an introduction by Lew Wallace and a dedication poem by Jame Whitcomb Riley. Her home, Beech Bank, is now a city park in Beech Grove, and a bronze relief memorial of the poet can be found at the Indiana Statehouse.
---
9. Cable, Mary Ellen
1862–1944, Educator and activist
Following her death in 1944, The Indianapolis Star said this about one of the city's greatest teachers: "From lowly beginnings, this remarkable negro woman rose to eminence in the field of public education." Raised in Kansas, Cable moved to Indianapolis in 1893 and worked in the segregated schools of Indianapolis for more than 40 years, including as principal of School #4 just off Indiana Avenue. She was the first to start a teaching program within IPS for training African American teachers, overseeing more than 60 graduates of the program in her role as director of the practice of teaching. Cable was heavily involved in civic affairs. She founded the Indianapolis NAACP in 1912 and served as its first president.
Related: Remembering History: Historic Mary Cable School Torn Down
---
11. Carey, Mary Stewart (1859-1938)
Philanthropist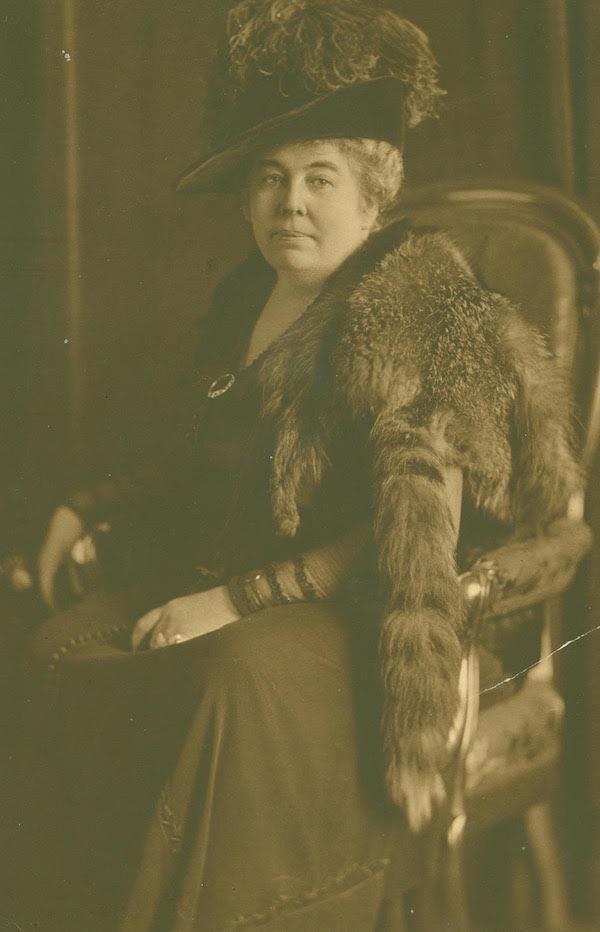 Founder of the Children's Museum of Indianapolis, Mary Stewart inherited her wealth and gave most of it back to the city. In 1922, she donated use of a house and apple orchard for the new Orchard School founded by her daughters. A few years later, a visit to the Brooklyn Children's Museum prompted Carey to create just such an institution at home. Inspired by Brooklyn's cases of artifacts, its rooms dedicated to reptiles, birds, insects, and botany, and its 9,000-volume reference library, the Children's Museum of Indianapolis was the third museum in the country specifically for children when it opened a few years later. It is now the world's largest. Located initially at the Indianapolis Propylaeum, within two years the collection and interest were so large Carey donated her 35-room mansion on Meridian Street as the new home of the museum. Carey was also instrumental in the adoption of the state flag and choosing its design.
---
11. Carson, Julia (1938-2007)
Politician and public servant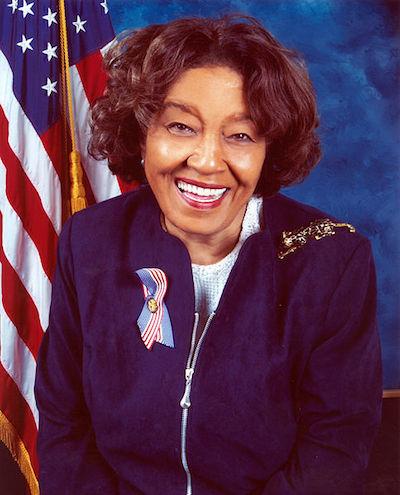 A graduate of Crispus Attucks High School in 1955, Carson began her political career as a caseworker for newly elected Congressman Andy Jacobs Jr. in 1965. In 1972, she was elected to serve four years in the Indiana House of Representatives, before the Indiana Senate, where she served another 14 years. After a stint as Center Township trustee, Carson was elected to the United States House of Representatives for Indiana's 7th Congressional District in 1997. She was the first woman from the 7th District elected to Congress and the first African American. Carson served 10 years before her death in 2007.
Related Story: In Memoriam: Andy Jacobs Jr., Mari Evans and Others Remember Julia
---
12. Cropsey, Nebraska (1845-1916)
Educator
In the late 1860s, IPS Superintendent Abram Shortridge convinced the school board to pay the cost of sending Nebraska Cropsey to teachers' college. Upon her return, she became assistant superintendent for elementary education at IPS—a position she held for 40 years. Over the next four decades, she supervised the primary schools of Indianapolis, trained each of her male bosses who held the title superintendent, and often did the majority of their work. In addition to her administrative duties, she wrote several math textbooks and lobbied lawmakers for compulsory education legislation, requiring school for all children. She was the first woman awarded an honorary degree by Indiana University (1913), and the Cropsey Auditorium at Central Library is named in her honor.
---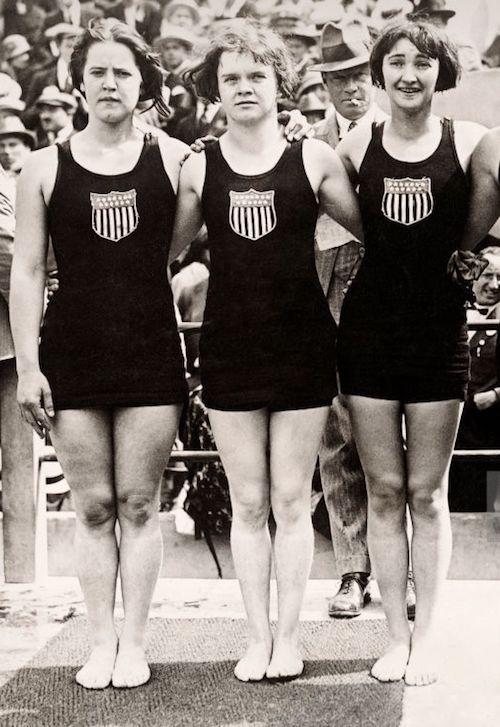 13. Donnelly, Euphrasia Louise (1905-1963)
Olympic Athlete
Swimmer "Fraze" Donnelly was a 19-year-old Indianapolis native and member of the Hoosier Athletic Club when she made it to the 1924 Summer Games in Paris. Donnelly swam her way to a gold medal as part of the U.S. women's 4x100 meter freestyle relay event. Donnelly and her teammates Gertrude Ederle, Ethel Lackie, and Mariechen Wehselau broke a world record along the way as the first team to swim the race in under five minutes. After retiring from swimming, Donnelly taught at St. Mary-of-the-Woods College.
---
14. DuBois, Shirley Graham (1896-1977)
Composer, author, and activist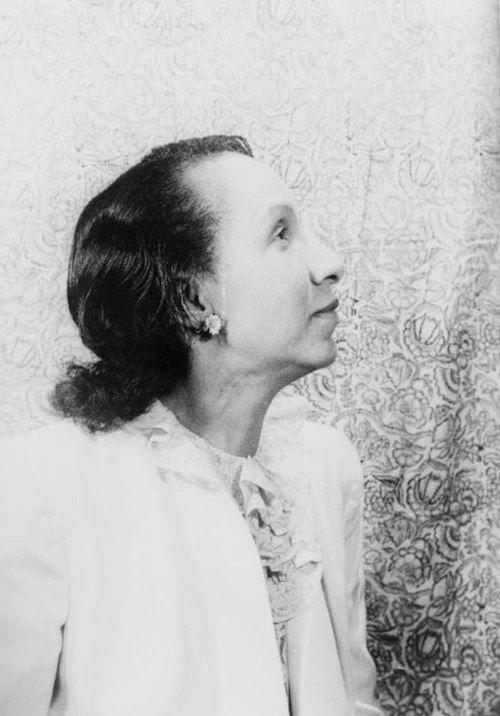 Though she was born in Indianapolis, "Lola" Graham didn't stay long, heading to Paris after she graduated high school, where she studied music composition at the Sorbonne. After returning to the U.S. and completing her master's degree in music in 1935, she was appointed director of the Chicago Negro Unit of the Federal Theatre Project as part of the WPA the following year. Her best-known opera, Tom Tom: An Epic of Music and The Negro, premiered in Cleveland in 1932 with over 15,000 in attendance. Throughout the 1930s and 1940s, Graham wrote several musicals and plays before turning to books in the 1950s with biographies of leading African Americans. Her last novel, Zulu Heart, was published in 1974. In 1951, she married W.E.B. DuBois, a second marriage for them both. The couple eventually emigrated to Ghana, where he died in 1963.
---
15. Dudan, Alice Harvie (1873-1926)
Dentist and educator
An immigrant from Great Britain, Alice Harvie grew up in New Hampshire and trained at the Philadelphia Dental College. She moved to Indianapolis in 1907 following her marriage to a German-born chemist, Hans Duden, who worked for the State Food and Drug Commission. She became the first woman to teach at the Indiana Dental College and opened her own dental practice in 1909. Her research focused largely on the link between oral hygiene and kidney disease, work for which she is still lauded today. The Dudans lived in Irvington at 5050 Pleasant Run Parkway in a home designed by prominent architect Herbert Foltz.
---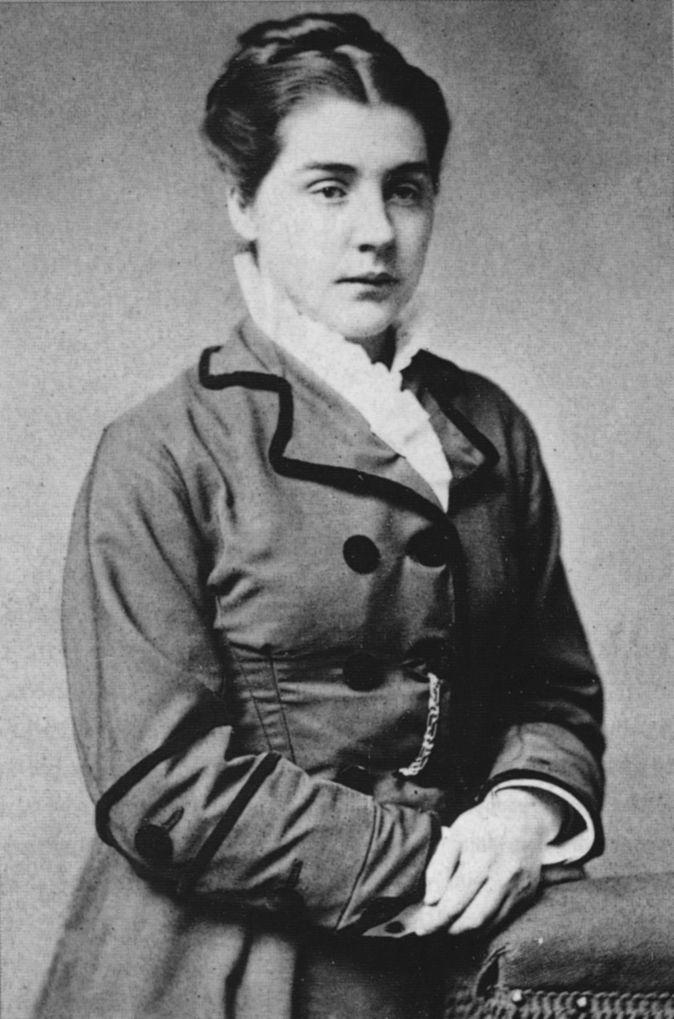 16. Eaglesfield, Elizabeth (1853-1940)
Lawyer and steamboat captain
The first woman admitted to the Indiana State Bar, Eaglesfield practiced law in Vigo County at the age of 25, one of the first 15 women in the United States to do so, before moving to Indianapolis with several of her brothers in the 1880s. The Marion County Court was less welcoming to a female attorney, however, and for a time she earned a living running her own "fancy goods" shop on North Pennsylvania Street. Following a brief marriage and divorce, she moved with her son to Grand Rapids, Michigan. In addition to opening her own legal practice, she became a bit of a real estate and shipping mogul. She captained her steamship, The Golden Girl, a vessel that could carry up to 10,000 cases of fruit from Benton Harbor to various Great Lakes ports.
---
17. Evans, Mari (1919-2017)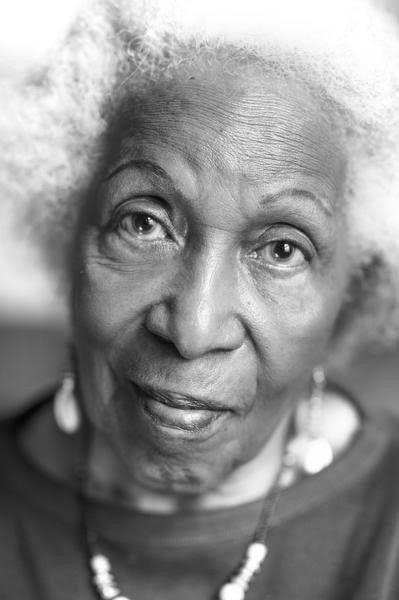 Poet
Mari Evans' involvement with the arts in Indianapolis goes back to 1963, when she began writing, directing, and producing the television program The Black Experience for WTTV. In 1968, she published her first book of poetry, Where Is All the Music?, and the next year she was offered a position at the newly created Indiana University Purdue University Indianapolis (IUPUI). She was a writer-in-residence teaching courses in African American literature at IUPUI during the 1969—'70 school year before accepting a position at IU Bloomington, where she taught until 1978. For the next 40 years, Evans wrote and published numerous poetry collections, books for children, and plays such as her 1979 adaptation of Zora Neale Hurston's Their Eyes Were Watching God. Thanks to the mural on Mass Ave by Michael Alkemi Jordan, Mari Evans now watches over all of us.
Related: Mari Evans Receives Nuvo Cultural Vision Award, Lifetime Achievement
Related: David Hoppe Remembers Mari Evans (1923-2017)
---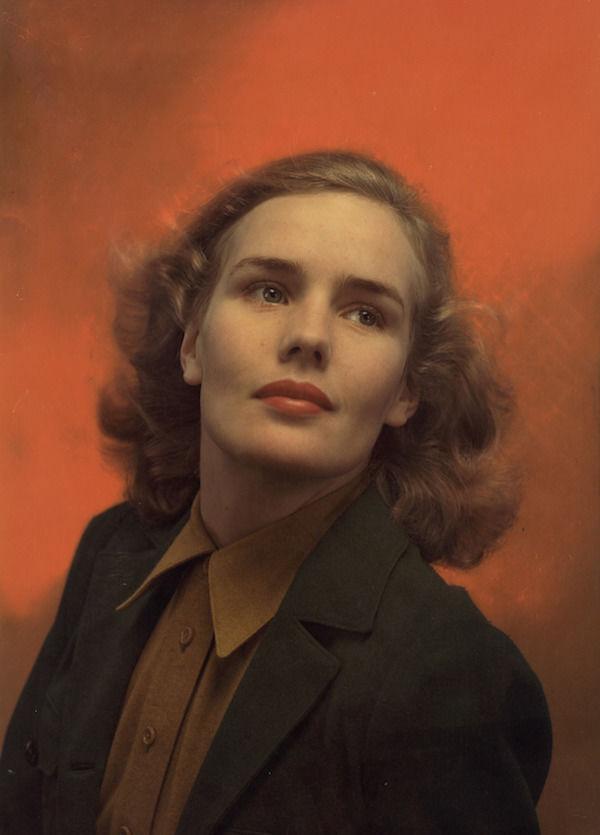 18. Farmer, Frances (1913-1970)
Actress
Farmer came to Indianapolis as a middle-aged woman whose Hollywood career had been derailed by drunk driving, mental illness, and involuntary commitment to a mental institution. It took nearly two decades for her to regain her independence and attempt an acting comeback. In 1958, while touring in a theater production in Indianapolis, she was offered her own daytime movie program, Frances Farmer Presents, and soon after she made the city her permanent home. She had a good run for about seven years, but another drunk driving incident got her fired from television in 1964, and her final acting role came in a production of The Visit at the Loeb Playhouse at Purdue, which ended in October that same year. Farmer died from throat cancer in August 1970, and she is buried in Fishers.
---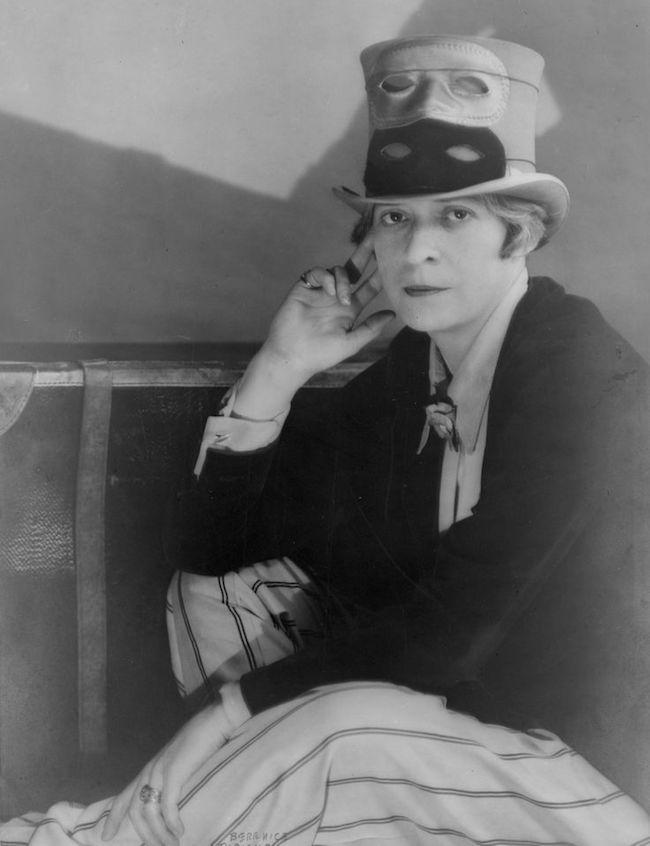 19. Flanner, Janet (1892-1978)
Writer
Though her name has become synonymous with Paris, Janet Flanner was an Indy native and daughter of a man whose business, Flanner and Buchanan, still operates 100-plus years after his death. A graduate of Tudor Hall School for Girls, she briefly worked as a writer for The Indianapolis Star. She moved to New York in 1918, after an ill-fated marriage that lasted less than a year, where she met Solita Solano—her partner for more than 50 years. The women moved to Paris in 1922, and Flanner's only novel, The Cubical City, was published in 1926. She began a weekly column for the new magazine The New Yorker in 1925, writing under the pen name Genet, her "Letters from Paris" ran in the magazine until 1975.
Related: Genêt - A Biography of Janet Flanner by Brenda Wineapple
---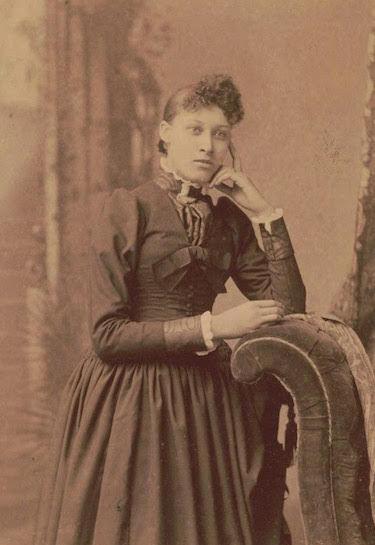 20. Fox, Lillian Thomas (1866-1917)
Journalist and activist
Fox began her journalism career in 1891 as the only female writer at the Indianapolis Freeman, one of the nation's most prominent African American newspapers, and then she moved to the Indianapolis News as the paper's first Black reporter, where she penned the column "News of the Colored Folk" from 1900–1915. She was an active civic leader, founding the Indianapolis Anti-Lynching League, Women's Improvement Club, and the Indiana State Federation of Colored Women's Clubs. In its obituary for her in 1917, the Freeman wrote, "Lillian Thomas Fox worked tirelessly to ensure the negro community survival and to end Jim Crow segregation. She was an original thinker and one who dared to flout the dogma which do not consist with her cardinal principles of justice and right."
---
21. Goth, Marie (1887-1975)
Painter
A graduate of Manual Training High School in 1906, Goth spent several years studying art at Herron Art School in Indianapolis before moving to New York and studying at the Art Students League with William Merritt Chase. Beginning in 1919, she established a studio in Indianapolis and a reputation as a portrait painter before falling in love with Brown County and eventually moving to Nashville as part of the burgeoning art colony there. She exhibited in every Hoosier Salon from 1925–1975 and was the first female artist chosen to paint the official portrait of an Indiana governor (Henry F. Schricker). Other portraits of notable sitters include Gen. Douglas MacArther, ISO conductor Fabien Sevitsky, T. C. Steele and James Whitcomb Riley.
---
22. Graydon, Jane Chambers (1802-1891)
Nurse and activist
Graydon and her husband, an iron manufacturer, moved to Indianapolis in 1843. The couple was ardently opposed to slavery, and their home has reported to be a stop on the Underground Railroad. At the outbreak of the Civil War, Graydon (now in her 60s) became a Union Army nurse serving in Tennessee. Together with Catherine Merrill, she founded the Indianapolis Home for Friendless Women in 1867, a shelter for homeless women, as well as widows and orphans of the war, that cared for as many as 500 local women a year by 1900. Located at 1731 N. Capitol, the home also began housing men in 1936 and changed its name to the Indianapolis Home for the Aged.
---
23. Hampton Sisters
Musicians
The Hampton Sisters—Virtue (1922–2007*), Carmalita (1920–1987), Aletra (1918–2007*), and Dawn Hampton (1928–2016)—came to Indianapolis in 1938 with the family band, Deacon Hampton & The Cottonpickers. With Indy as home base, the family toured the vaudeville circuit for more than a decade before brother Slide Hampton left for New York and joined Uncle Lionel's band. When WWII took the remaining brothers away from home, the sisters began performing as the Hamptonians at USO shows across the country and became part of the Indiana Avenue music jazz scene. The sisters were honored with the Governor's Arts Award in 1991 for their contribution to Indiana music heritage and were awarded honorary doctorates in music from IU in 2004.
Related: Hampton Sisters recieve NUVO Cultural Vision Award, Lifetime Achievement
Related: The Hampton Sisters: A Jazz Tribute by Jack Gilfoy
---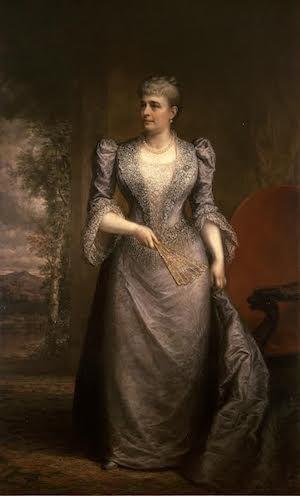 24. Harrison, Caroline Scott (1832-1892)
First lady of the United States
A reluctant politician's wife, Harrison never fully adjusted or enjoyed public life, including her time at the White House. Despite her unhappiness, however, she spearheaded initiatives to rid the White House of its rodent problem, bring electricity to the mansion, and update the plumbing. In 1889, she was responsible for having the first Christmas tree set up at the White House, and she also established the orchid as the official flower at state receptions. Sadly, Harrison died from tuberculosis while at the White House; she was 60 years old. The Indianapolis home of President and Mrs. Harrison at 1230 North Delaware Street is now a museum and well worth a visit.
---
25. Haynes, Sarah Oren (1836-1907)
Educator
The first female faculty member at Purdue University, she was hired in 1875 as an assistant professor of mathematics but was appointed professor of botany soon after. As part of her work, Haynes presented the university with plans for a campus orchard with which to conduct experimental work, assisted in formulating the rules of student conduct, and founded the university's first women's literary society. Prior to coming to Purdue, Haynes was the first woman elected Indiana state librarian in 1873 and taught at Shortridge High School.
---
26. Ingraham, Ellen (1832-1919)
Artist and author
When she opened her studio at 265 N. Tennessee St. (now Capitol Avenue) in the late 1860s, Ellen Ingraham was the first woman in Indianapolis to declare herself a professional artist. Best known for her portraits of prominent citizens, Ingraham taught classes, and she was praised for her miniature paintings. Her husband, Charles B. Ingraham, was a photographer who operated Ingraham's Gallery of Art from 1867–1892 on East Washington Street near the Circle and displayed many of her paintings. She also wrote several books under the name Grace Lintner, including Bond and Free: A Tale of the South in 1882.
---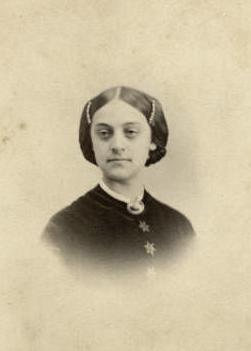 27. Ketcham, Susan Merrill (1841-1930)
Artist
Born into one of Indy's pioneer families, Ketcham studied art at the city's first art school and was one of several women who founded the Indianapolis Art Association in 1883—the predecessor to the IMA and Herron School of Art. After relocating to New York, her studio in a building adjacent to Carnegie Hall became a legendary place, where artists gathered for nearly 30 years. She spent her summers in Maine, "painting the ocean for Indiana," until selling her beach cottage and returning to Indianapolis for good in 1927.
---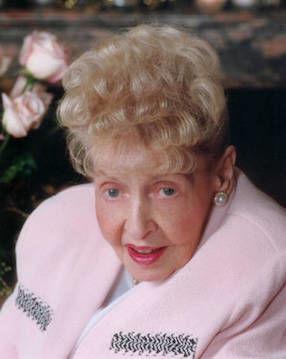 28. Lilly, Ruth (1915-2009)
Poet and philanthropist
Heir to the Lilly fortune, Ruth was the last surviving great-grandchild of Eli Lilly and recipient of nearly $1 billion in family assets. She grew up in Indianapolis, moving to the Oldfields estate on the grounds of what is now the Indianapolis Museum of Art as a teenager and later attending Tudor Hall and Herron School of Art. Her passion was poetry, though none of her work was published in her lifetime. It is estimated she gave away more than $800 million to charitable causes, and her wealth continues to fund art and community organizations throughout Indianapolis as the Lilly Endowment and Ruth Lilly Philanthropic Endowment. The Poetry Foundation now awards an annual prize of $100,000 from an endowment she left the organization.
---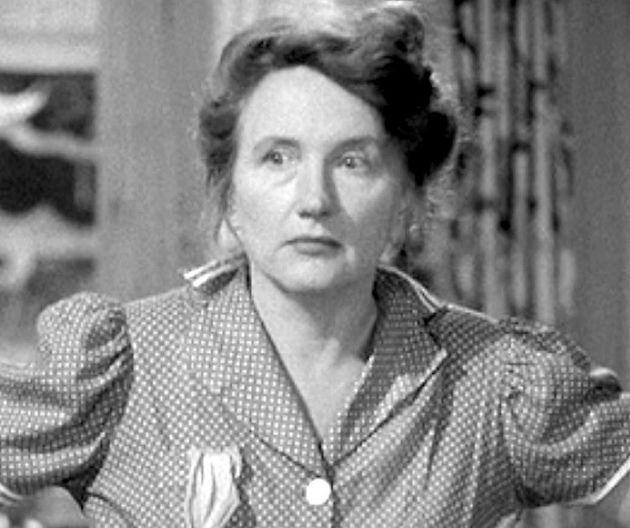 29. Main, Marjorie (1880-1975)
Actress
Best known as Ma Kettle from the Ma and Pa Kettle movie series, Main grew up in Acton, Indiana, and attended Franklin College before leaving home to work the vaudeville circuit as a comedienne and actress. She made her Broadway debut in 1916 and appeared in her first film, A House Divided, in 1931. Though she'd appeared in nearly a dozen films by the 1940s, it was her Academy Award nomination for best actress in a supporting role in The Egg and I in 1947 that made her a star. She later went on to make nine Ma and Pa Kettle movies with costar Percy Kilbride. 
---
30. Marmon, Caroline (1878-1960)
Painter and philanthropist
Marmon grew up in Indianapolis, attended IPS #2 and Girls Classical School before going to Smith College, where she graduated in 1900. After studying art in Paris for several years and developing a reputation as a noted painter, she returned to Indianapolis in 1916. Heir to the Marmon Automobile fortune, she spent much of her time and money buying paintings she would donate to the Indianapolis Museum of Art, including works by Georgia O'Keeffe and Pablo Picasso. She served as a board member of Herron School of Art from 1916–'47 and was instrumental in the decision to split the art school from the museum, thus creating the IMA.
Related: Caroline Marmon Fesler, A Collector's Exhibition 
---
31. McCormick, Bethia (1795-1874)
Pioneer
She's the first white female settler to call Indianapolis home, but her name is virtually forgotten. There's a marker just behind the IUPUI Natatorium that memorializes the site where the first settlers in Indianapolis built their cabin. According to the plaque, John McCormick and family were those settlers. There is no mention of his wife's name or the fact that she bore him 10 children in the 15 years of their marriage before he died, leaving her with eight under 12 years of age. She eventually remarried and moved with her new husband to Waverly, where they ran a farm for nearly 30 years. She is buried in Arcadia, Indiana.
---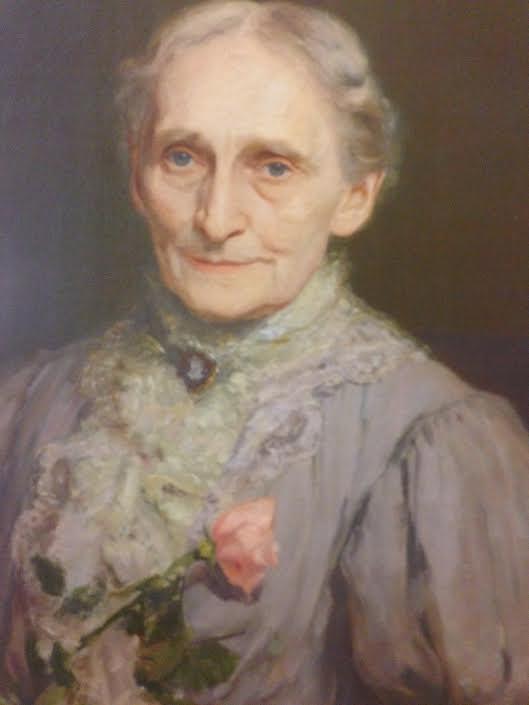 32. Merrill, Catharine (1824-1900)
Educator and author
Best remembered as one of the city's earliest school teachers, Merrill was the first woman admitted to the faculty of Butler University, where she taught from 1869–1883. When appointed, she was the second female professor in the country. At the request of Gov. Oliver Morton, Merrill wrote the definitive history of Indiana's role in the Civil War, The Soldier of Indiana in the War for the Union, a two-volume work published in 1866 and 1869. She became lifelong friends with John Muir after they met when he resided here, and Muir wrote the introduction to her book The Man Shakespeare, published posthumously in 1902. 
---
33. Nowland, Elizabeth Byrne (1793-1856)
Pioneer
Elizabeth and Matthias Nowland were one of the original families to settle in Indianapolis in 1821, building an 18-x-20-foot log cabin that served as both the family home and business—Nowland's Tavern. Two years later, Mathias was dead from a malarial infection, and Elizabeth was a widow at 30 with five children under the age of 10. Over the next 20 years, she continued to run the city's first tavern and expanded the cabin into a boarding house. Her establishment was one of the earliest places to buy a meal in the city.
---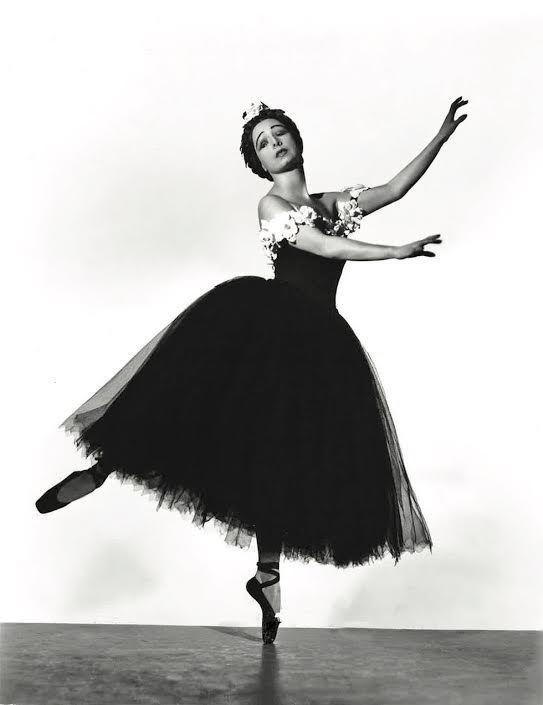 34. Page, Ruth (1899-1991)
Dancer and choreographer
After a childhood of studying "fancy dance" in her hometown of Indianapolis, Page made her Broadway debut in 1917, just a year before joining the dance company of renowned ballerina Anna Pavlova. For the next 40 years, she danced and choreographed for some of the biggest dance companies in the world, establishing herself as a pioneer modernist dancer and choreographer who frequently used photography and film in her work. She was the founder of the Chicago Opera Ballet, the subject of two excellent documentaries, and the namesake of Chicago's Ruth Page Center for the Arts. 
---
35. Pogue, Cassandra Paine (1771-1861)
Pioneer
While there is some dispute over who arrived first, the McCormicks or the Pogues, there is little dispute as to who was the first white settler to die in Indianapolis. George Pogue settled his family here in March of 1819 in a cabin located near where Michigan Street crosses Pogue's Run Creek. Less than a year after his arrival, Pogue determined that a local settlement of Native Americans was stealing his horses. Over the objections of his family, he set out with his gun and dog one night to confront the thieves. He was never seen again. Thereafter known as Widow Pogue, Cassie continued to live on the land and was the first woman in the city to own property and pay property taxes, despite state law not recognizing a woman's right to own property. 
---
36. Porter, Beulah Wright (1869-1924)
Physician, educator, and activist
Beulah Porter was the first African American woman to establish a medical practice in Indianapolis when she put out her shingle in 1897. For nearly 10 years, she treated mostly African American women and children before retiring from medicine to teach. Her medical background led her to create the first tuberculosis camp to treat infected African American children in Indianapolis and later founded the Women's Improvement Club with Lillian Thomas Fox. In both instances, she hired Black nurses who were barred from working at hospitals in Indianapolis.
---
37. Rann, Mary Alice (1855-1914)
Educator
Though Indianapolis didn't have a formal school segregation policy in 1872, no student of color had ever applied to continue school past eighth grade until Mary Alice Rann showed up to register as a freshman at what would become Shortridge High School. While some white parents objected, Superintendent of Schools Abram Shortridge asked whether they would prefer that their taxes pay to build a separate school just for her. Rann stayed and became the first African American student to graduate from Shortridge in 1876, which had 16 students of color by that time. She then attended teachers' college and returned to teach at IPS until her retirement.
---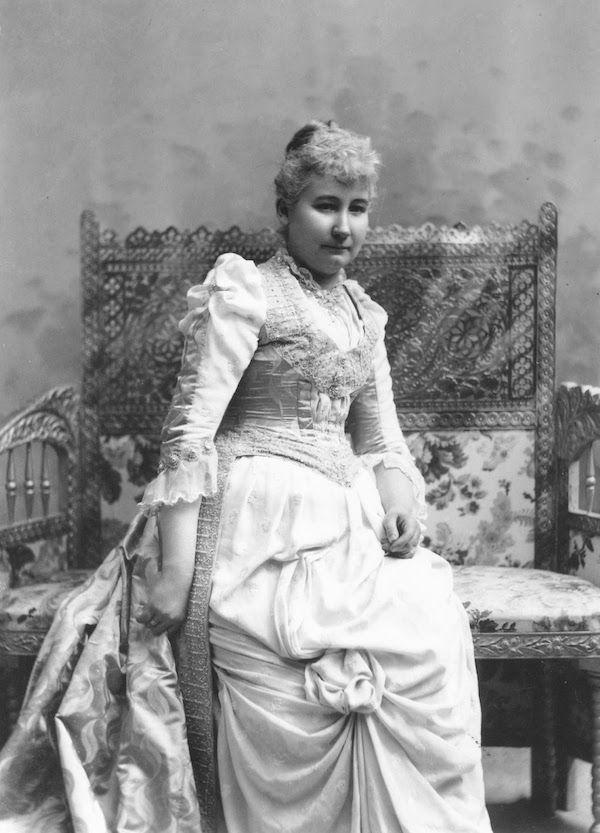 38. Sewall, May Wright (1844-1920)
Educator and activist
The 100 words allowed here cannot possibly provide enough space to list Sewall's accomplishments or her lasting influence on the city. She opened and operated Girls Classical School, the city's first college-prep school for female students. She founded the Art Association, which in turn established the Indiana School of Art (which later became both Herron and the Indianapolis Museum of Art). She was a major suffragette alongside her BFF Susan B. Anthony. Though she devoted her adult life to women's rights, she died just one month prior to the ratification of the 19th Amendment. 
Related: Biography of May Wright Sewall by Ray E. Boomhower
---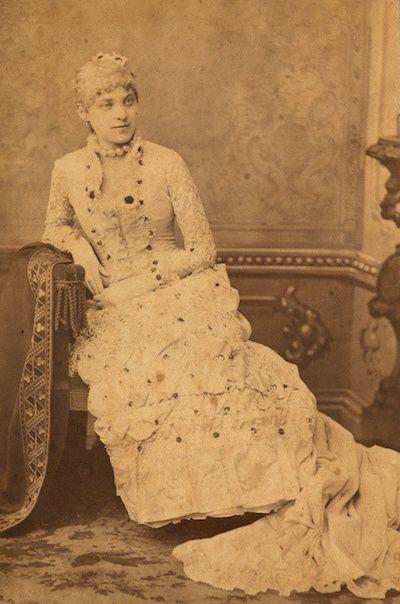 39. Sharpe, Julia Graydon (1858-1939)
Painter
Sharp grew up in Indianapolis, living for a time at what is known as the "Fletcher House," which is still standing at 10th and Delaware streets. She was a student of T.C. Steele and William Forsyth at the Indiana School of Art before transferring to the Art Students League in New York, where she continued her studies. She returned to Indianapolis in 1902 and transformed the attic of her parents' Herron-Morton home into a studio. The Indianapolis Star included her in a list of select female painters dedicated to their craft a year later. "There are very few women in Indianapolis, apart from the teachers of art, who have established real studios." Graydon was an exception. 
---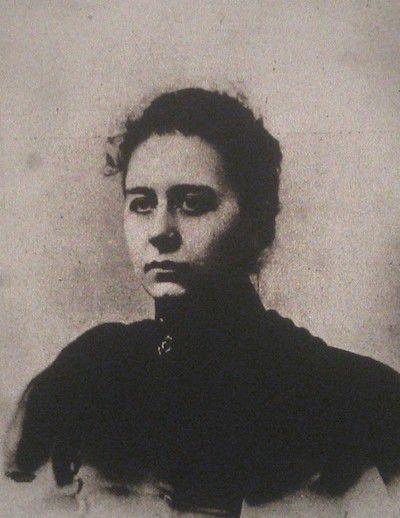 40. Spink, Mary (1863-1937)
Physician
Spink began her medical career as a nurse at the Hospital for the Insane in Indianapolis, later renamed Central State Hospital. Upon the recommendation of the director, she enrolled in medical school. In 1887, she was the first woman to graduate from what would become the Indiana University School of Medicine. She returned to working at the mental institution as a pathologist,as well as a surgeon at City Hospital. In 1896, the Indiana Woman magazine described her as "A stranger in the city without influence, she built up a successful practice and made for herself an enviable position in the front rank."
---
41. Stockton, Sarah (1842-1924)
Physician
Born on a farm near Lafayette, Stockton graduated from the Women's Medical College of Philadelphia in 1882. She moved to Indianapolis and established a private practice before being hired as a physician at the Indiana Hospital for the Insane, located on West Washington Street. The new job prompted the New York Times to remark on Dec. 7, 1883, that it was the first official recognition of a female physician in state history. After leaving the insane asylum, Stockton was the doctor at the Indiana Women's Prison in Indianapolis until her death in 1924.
---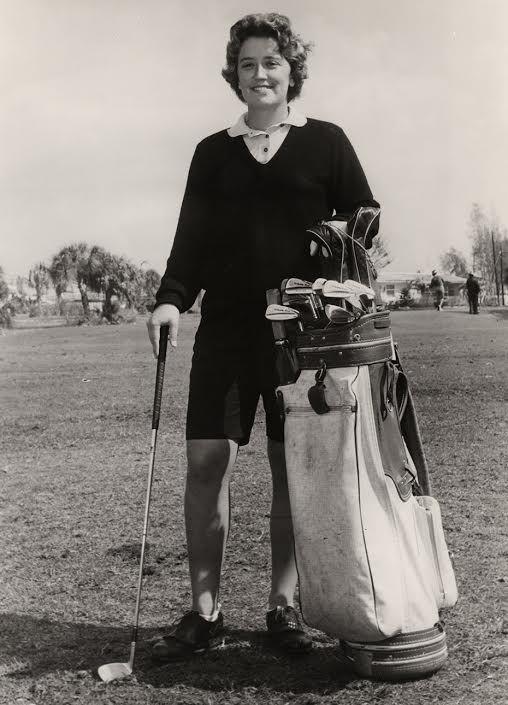 42. Spuzich, Sandra (1937-2015)
Athlete
As a professional golfer, Spuzich played on the LPGA tour from 1962–'92, winning the U.S. Women's Open in 1966 and coming in fourth at the Women's PGA Championships in 1968. Born in Indianapolis, she was an IU grad and PE teacher when she made the decision to go pro and join the LPGA. In 1982, she became the oldest player to win two LGPA events in the same year at the age of 45. Spuzich and her longtime partner Joyce Kazmierski were married just before her death in 2015.
---
43. Stevenson, Augusta (1869-1976)
Author
One of the most prolific writers to come out of the Circle City, Augusta Stevenson had more than 400 titles to her credit when she died. A former IPS teacher, she authored the majority of the books in the Childhood of Famous Americans series published by Bobbs-Merrill, including abridged biographies of Abraham Lincoln, Booker T. Washington, Benjamin Franklin, Clara Barton, and George Carver. She also published Children's Classics in Dramatic Form, including adaptations of Aesop, Hans Christian Andersen, and the Brothers Grimm.
---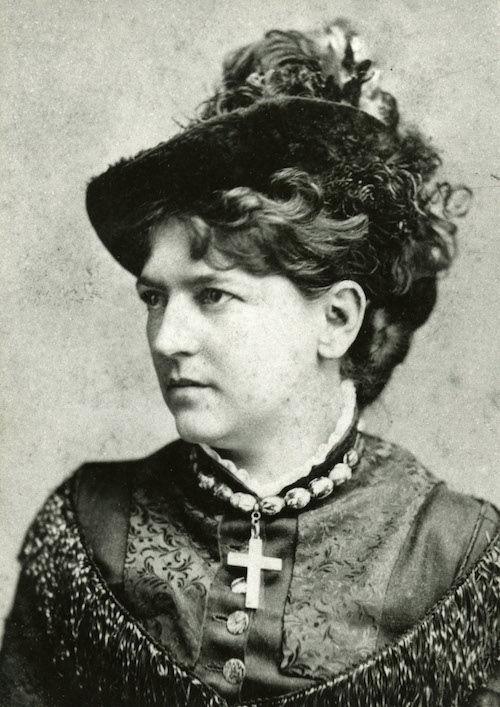 44. Stevenson, Fanny Vandegrift (1840-1914)
Artist and adventurer
She was born in a red house on the Circle and was baptized in the White River at age 2 by Henry Ward Beecher. At 17, she married a handsome soldier who worked at the Statehouse as a secretary to the governor. When her husband went AWOL from the Civil War, Fanny followed him to the silver mines of Nevada, where she gained a reputation as a gun-toting, cigarette-smoking, no-nonsense kind of gal. When her husband went AWOL from the marriage, she took their three children and sailed to Paris, where she studied art and fell in love with a young writer named Robert Louis Stevenson. Following her divorce from the cad in 1879, Fanny married Stevenson in 1880, and they remained together until his death in 1894.
---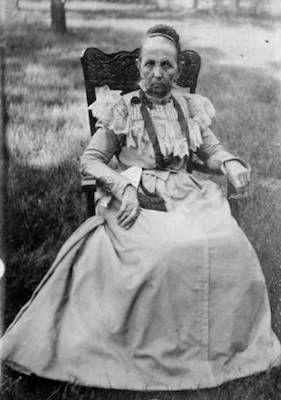 45. Streight, Lovina McCarthy (1830-1910)
1830–1910, Civil War nurse and spy
When the Civil War broke out, Lovina refused to stay at home when her husband's regiment was sent to battle and followed the group throughout the war, serving as cook and unofficial mother to all the soldiers. Twice captured by Confederate troops, she was let go in exchange for POWs. When he died in 1892, Lovina had her husband buried in the front lawn, reportedly so she would always know where he was. When she passed in 1910, more than 5,000 Indianapolis residents attended her funeral and burial at Crown Hill, including 64 survivors of the 51st Indiana Volunteers.
---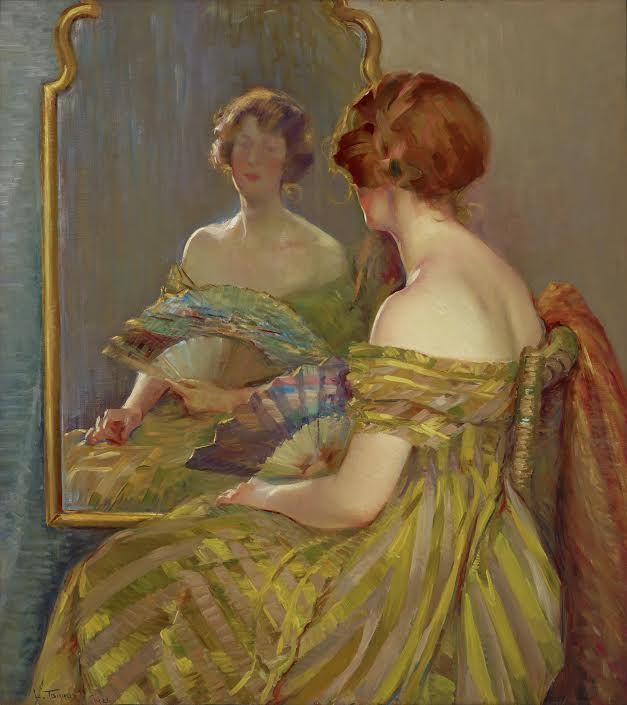 46. Taggart, Lucy (1880-1960)
Artist and educator
Daughter of Indianapolis Mayor Thomas Taggart, Lucy attended Girls Classical School before Smith College and the Art Students League in New York. She spent many years as a student of acclaimed artist Cecilia Beaux before establishing a home and studio in Hyannis Port. Her work was sold and exhibited throughout the U.S. Following her father's death in 1929, she returned to Indianapolis to care for her mother and manage the family's business affairs. She taught painting and portraiture at Herron for many years and served on the board of directors until 1958.
---
47. Talbot, Ona B. (1865-1955)
Concert promoter
Talbot served as the secretary of the first board of the Indianapolis Symphony when it was founded in 1905. The new endeavor lasted three seasons before disbanding due to lack of funding. Determined to continue a live music tradition in the city, Talbot began arranging concerts herself. In 1922, The Indianapolis Star printed a partial list of talent brought to the city via Talbot, which included the Diaghilieff Ballet, Anna Pavlova and Ballet Russe, Isadora Duncan, Ignace Jan Paderewski, Serge Rachmaninoff, Metropolitan Opera company, Chicago Opera company, Boston Opera company, more than a dozen symphony orchestras, and writers William Butler Yeats and Sir Arthur Conan Doyle.
---
48. Wallace, Zerelda Sanders (1817-1901)
Activist
First lady of Indiana from 1837–'40 and step-mother to the acclaimed author Lew Wallace, Zerelda Wallace was best known as a suffragette in her later years. She was a founding member of the Equal Suffrage Society of Indianapolis in 1878 and was elected its first president. The group eventually joined the National Woman Suffrage Association in 1887, and Wallace was a keynote speaker at the 1888 International Conference of Women in Washington, D.C. Nearly 30 years after her death, the League of Women Voters selected her to represent Indiana and installed a bronze plaque in the group's national headquarters in Washington, D.C.
---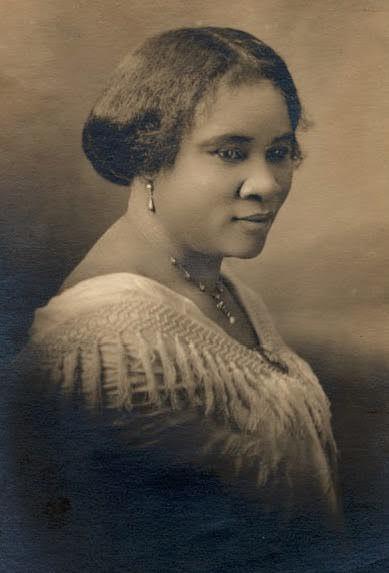 49. Walker, Madam C.J. 1867–1919
Businesswoman
Born Sarah Breedlove, African American entrepreneur and philanthropist Madam C.J. Walker came to Indianapolis in 1910 just as her hair-care products were beginning to take off. She purchased a home and building at 640 N. West St., where she established a factory and beauty school to train her sales agents. Employing up to 20,000 African American women between 1910-'19, Walker's business made her the first self-made female millionaire in America and the first Black millionaire. Though Walker left Indianapolis and lived in New York until her death, the Madam Walker Theatre Center still operates today.
---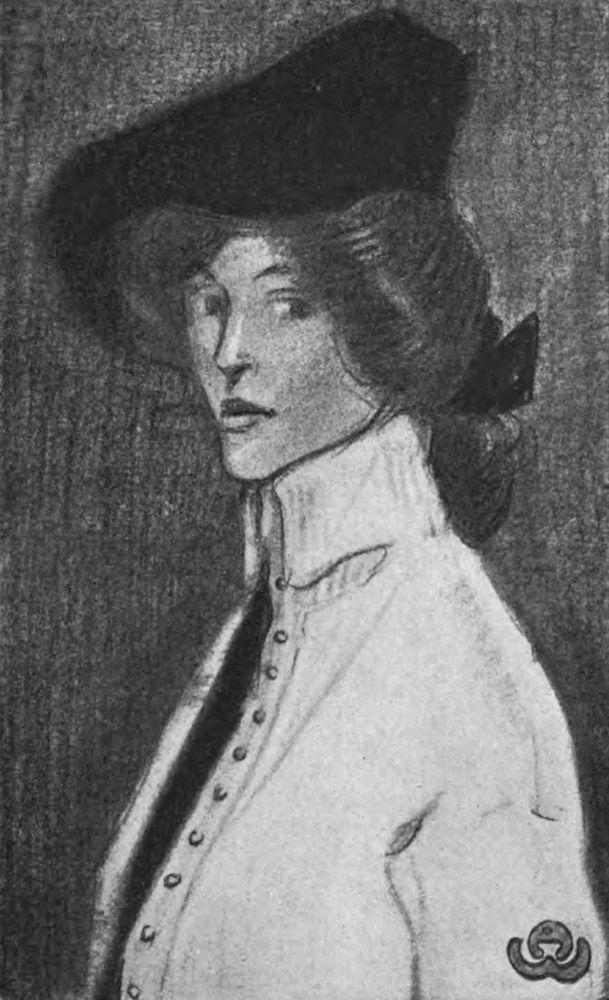 Woods, Alice (1871-1959)
Artist and author
Among the first students of what would become Herron Art School, Alice Woods studied for several years under T.C. Steele before moving to New York to study with William Merritt Chase. In 1900, she spent the year in Paris studying with James Whistler. An exhibition of her work when she returned home in 1901 drew more than 500 attendees on opening weekend. Woods published her first novel, Edges, in 1902 and due to its success was able to move to Paris the following year. There she married fellow Chase student Eugene Ullman and went on to write several more novels, including Gingham Rose, The Hairpin Duchess, and The Gilded Caravan. 
---