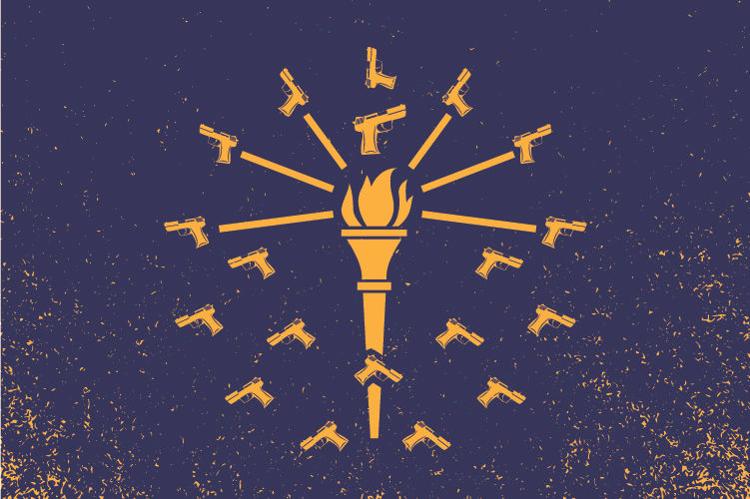 DeAndra Dycus has many titles, but the one she uses first and foremost is simple: a mom.
Five years ago, her then 13-year-old son, Dre, was hit by a stray bullet.
"He doesn't walk. He doesn't talk. He doesn't have the ability of his hands. He doesn't have an ability of a regular thought process," she said, as she broke into tears Monday at the Statehouse. "He can't hug me. He can't tell me he loves me. Oftentimes, I grab his hands and I make him wrap his arms around me because that's what he did before a 17-year-old boy took a gun and shot my son in the back of the head. A bullet flew through a window. My son was not the intended target. And it doesn't matter if he was or was not. At 13 years old you should not have to be worried about never walking again, never talking again."
Now the founder of Purpose 4 My Pain, Dycus and other advocates joined lawmakers in support of several pieces of gun control legislation introduced this session.
House Bill 1149, authored by Rep. Ed DeLaney, D-Indianapolis, would hold a person criminally responsible if a child gains access to his or her unsecured loaded firearm.
House Bill 1290, authored by Rep. Carey Hamilton, D-Indianapolis, would require individuals convicted of domestic violence to surrender their firearms within 72 hours, closing a loophole in current law.
House Bill 1291, also authored by Hamilton, would require universal background checks for anyone wishing to purchase or take possession of a firearm, closing a loophole in current law.
Dycus said she supported these pieces of legislation, while also supporting the Second Amendment. She said her personal experience gave her a mission to see change enacted.
"I had aspirations for my child," she said. "I had dreams of him going to college. He's 18 years old right now and he lives his life in a hospital bed in a wheelchair. He can't do anything for himself. And, many of the moms that I console and I work with in this community, they visit grave sides, I visit bed sides."
Another parent who was unexpectedly been thrown into the debate was J.D. Durst, a member of the group Noblesville Stands Together. On May 25, 2018, his wife was a teacher and their two children were students at Noblesville West Middle School. That day, a male student asked to be excused from class to use the restroom. When he returned, he had two handguns and he started firing. He shot 13-year-old Ella Whistler in the chest and science teacher Jason Seaman three times, in the abdomen, hip and forearm. Seaman charged the student with the gun, swatted the weapon away and tackled him.
Durst said he also supported the Right to Bear Arms, and was "a gun owner, an outdoorsman, and possess[es] a permit to carry a handgun."
"But, I also firmly believe that the responsible gun owners must take responsibility to help keep guns out of the hands people who we all agree should not have them," he said.
Durst said Noblesville Stands Together supported HB 1149 and HB 1291, calling them "constitutional and effective measures."
"The Noblesville West shooting has had a serious and lasting effect on our community," he said. "We now have a new generation of children and teachers aware of what could happen in a classroom, fearful of what they would do if someone entered their school with a gun."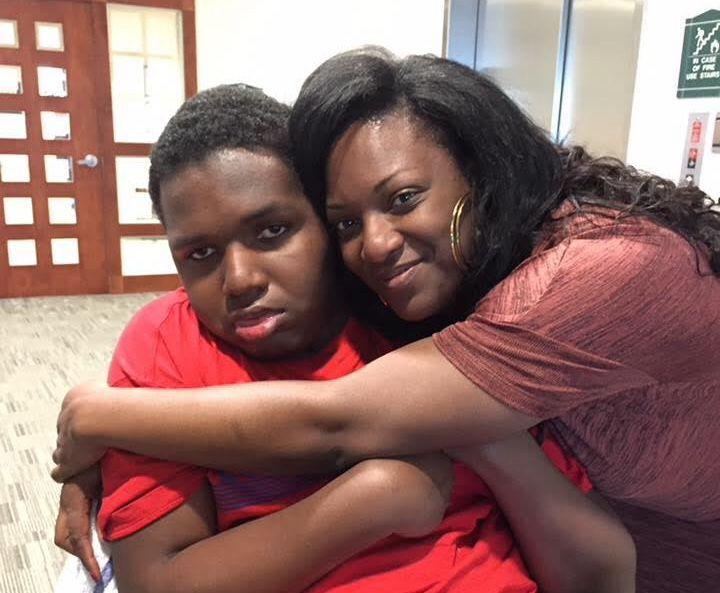 ADDITIONAL LEGISLATION CALLED FOR
Rep. Ragen Hatcher, D-Gary, said in addition to the bills proposed by Hamilton and DeLaney, she also supported simplifying the gun licensing process.
"If we can make the process more streamlined, we may end up with more people registered and more guns registered," she said. "It would help us to tighten up who owns what."
Marion County Prosecutor Terry Curry gestured toward a large photo of an AK-47-style semi-automatic rifle. The firearm in question was used July 5, 2014 by a man named Major Davis. That day at around 9:30 p.m., Indianapolis Metropolitan Police Department Officer Perry Renn and two other policemen responded to a "shots-fired" report on the city's east side. When Renn and the other officers got to the scene, they found Major Davis Jr. brandishing the weapon. Davis fired on the officers. Renn fired back. The exchange of gunshots wounded both men. Davis was transported to an Indianapolis hospital in critical condition. Renn died half an hour later.
"Major Davis' only criminal history was he had a prior misdemeanor conviction, so under Indiana law there was nothing that forbid Major Davis from walking around a neighborhood cookout with an AK-47," said Curry.
"Thanks Rep. Hamilton, and Rep. Delaney for the bills they've introduced and we should have that conversation, not only about their bills but other subjects as well, but a ban on bump stocks, ban on extended magazines, permitting for firearms such as semi-automatic rifles. It is past time that we have a serious discussion and call upon the leadership in the legislature to allow these bills to have a hearing so the public can express their views of where we need to go in the state of Indiana."
NATIONAL RIFLE ASSOCIATION SUPPORTS OTHER BILLS
Meanwhile, the country's most formidable gun rights organization is throwing its ample support in other directions. The National Rifle Association's Institute for Legislative Action is supporting House Bill 1643, authored by Rep. Ben Smaltz, R-Auburn.
According to a Thursday statement by Catherine Mortensen, media liaison, HB 1643 "would make it easier for honest, hard-working Hoosiers to defend themselves by eliminating state fees for a lifetime state License to Carry a Handgun, allowing law-abiding gun owners greater ability to carry for self-protection in churches; and allowing gun owners to register to vote when they apply for a license."
Additionally, the NRA-ILA is backing House Bill 1284, authored Rep. Jim Lucas, R-Seymour, "a measure that would give greater protection to gun owners who use their firearms in self-defense."
When asked by NUVO about the NRA's inherent opposition to any legislation even resembling gun control, Hamilton said she welcomed the inevitable debate.
"We just need to rise up with facts and with our voices and keep pushing for common sense debate to happen," she said.
Curry echoed that sentiment.
"I think implicit in what all of have said is certainly we would anticipate those who take a contrary view to us will participate in the discussion that we've asked for, and from our perspective we welcome that," he said.