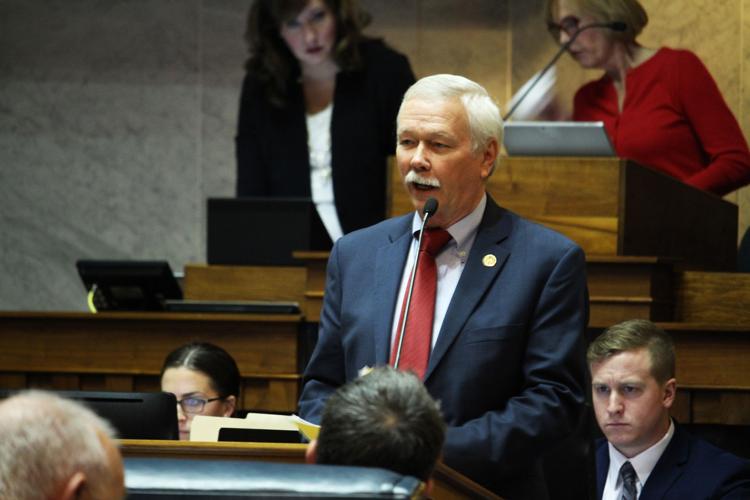 The Indiana Senate passed legislation Tuesday that would permit a licensed gun owner to carry a firearm onto church property that also has a school.
Current law bars guns on school property but Senate Bill 33 aims to change that, allowing the gun owner to carry the weapon when attending worship, working or volunteering for the church.
"We need people that are strategically positioned to be able to defend our houses of worship," said Sen. Jack Sandlin, R-Indianapolis, author of the bill.
Sen. Gregory Taylor, D-Indianapolis, questioned the benefit of allowing a person to carry a gun during worship who is not in law enforcement.
"Churches are houses of worship," he said. "If there was a place in the country where I would be thankful that I am passing away, it would be in a church. I don't mean that sparingly I mean that sincerely because I consider the house of worship a place we hold sacred."
Sen. David Neizgodski, D-South Bend, also expressed concerns about safety and said he does not feel comfortable with trusting civilians because of the number of gun-related crimes that already occur.
"There are realities that we face and there are bad people out there," he said. "We don't know where that next person is going to appear."
During testimony over the bill, opponents were uneasy about the bill not explicitly allowing churches to prohibit guns if desired. Sandlin has amended the bill so that this language is included.
"As you can tell from the testimony, this is a very passionate issue. One of the things that we did in response to some of that passion is to put in the bill language that would not prohibit a house of worship from establishing their policy and enforcing their policy," Sandlin said.
The bill passed out of the Senate 43-5 and moves to the House.
Quinn Fitzgerald is a reporter for TheStatehouseFile.com, a news website powered by Franklin College journalism students.