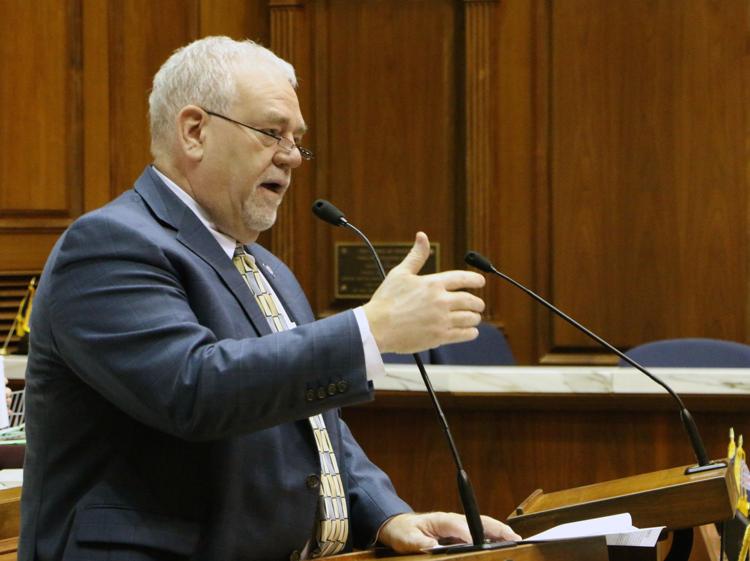 Legislation to stop local municipalities from banning Airbnb-style rentals is heading to Gov. Eric Holcomb's desk.
House Bill 1035 would prevent local communities from regulating short-term rentals. The House Tuesday passed changes made by the Senate in a 73-18 vote.
"Indianapolis is Airbnb's top trending U.S. city, and we've also seen home sharing boost tourism to cities like South Bend, Bloomington, Fort Wayne and Evansville," Laura Spanjian, Midwest policy director for Airbnb, said in a press release. "We believe this law will serve as a model for other states looking to take full economic advantage of the sharing economy."
Rep. Matt Lehman, R-Berne, who authored the bill, said the Senate added the word zoning onto the word ordinance and it clarified which properties could be required to get permits.
The bill passed the Senate 47-2. HB 1035 would allow local governments to require persons that rent out part of their homes to obtain a permit by paying a fee and registering.
Local communities can require hosts to obtain a permit annually costing no more than $150, and they can still regulate for circumstances involving public safety.
The legislation grandfathers in ordinances restricting short-term rentals if they were enacted before Jan. 1. That would not apply to Carmel, which enacted an ordinance in January restricting these types of rentals.
A spokesman for Carmel Mayor Jim Brainard said he would not comment on the legislation.
Last year, a similar bill authored by Lehman died in the final hours of the legislative session after failing to gain support from fellow lawmakers. The bill later went to a summer study committee.
The Travel Technology Association reported that in Indiana in 2017,  short-term rental owners earned over $30 million while welcoming nearly 300,000 guests.
Abrahm Hurt is a reporter for TheStatehouseFile.com, a news website powered by Franklin College journalism students.