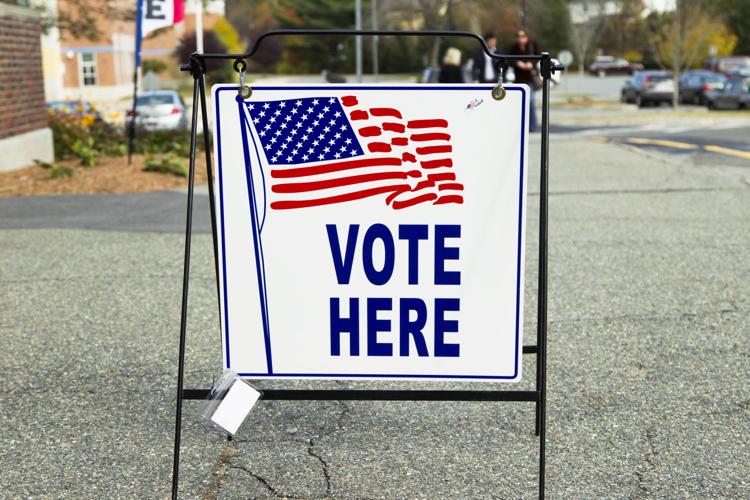 Attorney General Hill is back in the news this week, and it's not over allegations he groped four women at a near southside bar in March.
Instead, multiple parties including Indiana Secretary of State Connie Lawson are concerned after Hill filed a motion yesterday in opposition to six proposed early voting sites across Marion County precincts during the 2018 general election.
The Marion County Election Board approved the sites in July, following an order from U.S. District Judge Sarah Evans Barker that required at least two additional satellite voting locations to be added by November 2018.
The state's largest county only had one early voting satellite site before Common Cause of Indiana and the Indianapolis branch of the National Association for the Advancement of Colored People sued in April, alleging the lack of early voting sites suppressed the vote in urban communities.
In a motion to unravel a consent decree reached last month in the lawsuit, Hill and his co-intervenors, Deputy Attorneys General Kelly Thompson, Bryan Findley and Aleksandrina Pratt, called the sites "contrary to Indiana law and against the public interest."
The filing alleges that the board colluded with a group, including Common Cause and the NAACP, to expand the voting sites. It also claims that the board did not reach a unanimous vote as required by state law when expanding the number of sites.
"There is great concern that a majority of the Board cooperated with Plaintiffs to obtain something that Indiana law otherwise would have prohibited," read the filing. "The Seventh Circuit Court of Appeals has warned that courts must ensure there is no collusion between parties who enter consent decrees, and that the consent decree is not contrary to the public interest."
But the election board is adamant that they followed all normal procedures—and that, in turn, it is Hill who is acting out of line.
"The Attorney General's assertion that the Consent Decree is 'contrary to public interest' and 'contrary to public policy' is not only puzzling, its disruptive implications are difficult to overstate," the board writes in an official response to the motion.
More than that, the board alleges Hill's motion misrepresents the facts, saying in their response that early voting access was expanded "in a bipartisan manner and under a unanimous vote."
Lawson, in a written statement, was blunt in her criticism of Hill's intervention:
"As Indiana's Chief Election Officer, I oppose Attorney General Hill's intervention in the Marion County satellite voting case. I did not ask him to do this. He did not have the professional courtesy to provide me notice of his motion, even though I am named as a party in the suit.
"I support Marion County's unanimous decision to adopt satellite voting. I urge Attorney General Hill to drop this.
"Satellite voting is a bi-partisan effort and the Attorney General's filing does not reflect the will of Marion County voters. By his reckless action, the Attorney General has disrupted more than 18 months of productive, bi-partisan conversations."
Common Cause Indiana also slammed the attorney general today in a press release.
"We are extremely disappointed that Attorney General Curtis Hill is continuing his partisan crusade to deny Marion County voters equal access to early voting," said Julia Vaughn, policy director for Common Cause Indiana.
Last year, Common Cause Indiana and the Indianapolis NAACP filed an initial lawsuit, in which they claimed the county's lack of early voting sites suppressed fair voting rights in Marion County's urban neighborhoods. The lawsuit elicited the order from Judge Barker.
Vaughn also suggested that Hill is catering to partisan interests, including unknown sources who could offer money to his legal defense fund, a non-profit called Fairness for Curtis Hill.The fund was created to aid the attorney general as he fights allegations that he inappropriately touched four women at an end-of-legislative session party in March.
Indiana House and Senate leaders of both parties have called on Hill to resign. The allegations are now being investigated by the state's inspector general and special prosecutor Daniel Sigler. Hill has maintained he did nothing wrong and is resisting calls to resign.
"It is clear the Attorney General does not seek to represent the interests of Marion County voters in the matter; he is seeking to curry favor with hard core partisans in his party, perhaps to encourage anonymous contributions to his secret legal defense fund," Vaughn said in her statement.
In a written statement, a spokesman for Hill said the attorney general had permission from the court last year to challenge in a fairness hearing any settlement that was contrary to the public interest or violated a state statute.
Erica Irish is a reporter for TheStatehouseFile.com, a news website powered by Franklin College journalism students.