A group of writers in Indiana and around the globe has a big month ahead. It is the start of National Novel Writing Month (NaNoWriMo), and these Hoosier writers are opening up their laptops and have started typing furiously. They're on a mission to write 50,000 words within the short 30 days of November.
NaNoWriMo, the non-profit organization behind this group, believes in the transformational power of creativity. 
NaNoWriMo began in 1999 with 21 novelists who wanted to challenge themselves to write 50,000 words in one month. The object was simple: Write 1,667 words a day, and by the end of 30 days, writers would have a completed first draft of a novel that they could they revise, edit, or simply have the satisfaction that they wrote the first draft of a novel.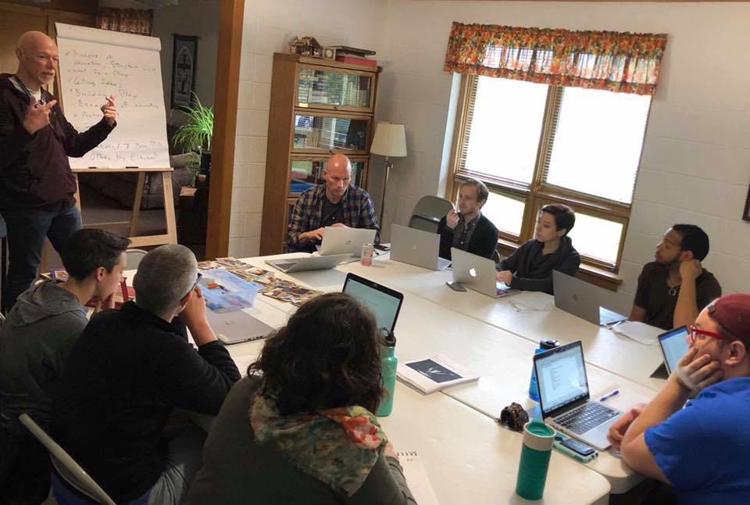 As of 2016, NaNoWriMo has grown to include over 400,000 writers in six continents and 646 regions. Currently, 1.4 million words have been logged, as written on the NaNoWriMo website. Zooming into the map, Indiana has several regions. The Indianapolis regional group is the most active region in Indiana, including professional and non-professional writers with one thing in common: the love of words. 
What does it mean to be a writer in Indiana? I asked this question to the writers I interviewed for this article, and they all responded similarly: It doesn't mean anything different than being a writer anywhere else. The thing that makes Indianapolis stand out is the community. The more I was introduced to this community, the more I realized it was one that is diverse and unapologetic.
A majority of NaNo writers in the Indy area focus on speculative fiction, sci-fi, high fantasy, or dystopian. Young adult fiction also is common. During "write-ins" writers have their laptops, notebooks, or the occasional typewriter, open, and together they write. "Word sprints" also are common, along with conversations about character names and plot diagrams. 
The Indy Facebook group, "Nindy: NaNo Indy," is hyperactive during the fall months. During November, the Indy regional calendar is booked with events and daily write-ins. This is because of Indy's Municipal Liaisons (MLs), who are passionate about what they do.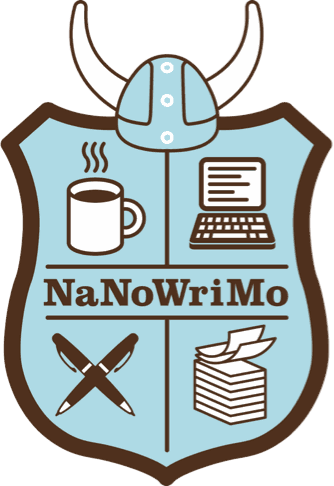 MLs are NaNo volunteers who take charge of their regions by planning events and engaging the community. Each ML is required to host a kick-off party and the thank-god-it's-over party. MLs also monitor the activity of the regional group online, and other extra tasks. No funds are given from HQ, and the savvy volunteers have to find a way to host events in spaces that are free or low-cost.
The Indy MLs, Rachelle Wood and Christine Garrett, have been volunteers for the past seven years, and they love it. They're always going the extra mile for the group.
"We have a massive spectrum of people," says Wood. "We have everyone from the 8-year-old that is finally getting the chance to write, students writing around their homework, stay-at-home moms, people working full-time jobs, published writers, and even people who don't ever plan on publishing. There are a variety of people with different gender identities, life experiences, and motivations, yet what joins us together is writing."
Wood adds: "It's so hard to get 60 writers to any event at the same time, but Indy is special because it's a region where a lot of writers are close by and enjoy coming together."
Within the last few years, a handful of Hoosiers have turned their occupation title to "writer." 
Elizabeth Klehfoth, author of All These Beautiful Strangers, graduated with her MFA from Indiana University. Deborah E. Kennedy, the author of Tornado Weather, is a native of Fort Wayne. Adrian Magtejka was born in Nuremberg, Germany, but grew up in Indianapolis and now teaches at Indiana University and is poet laureate of Indiana. Barbara Shoup is a native of Indianapolis and now has eight books published, with a ninth on the way. 
The list of published Hoosier writers is long, but not all of them write professionally. A majority of NaNoWriMo participants are engineers, hairdressers, pre-med students, booksellers, teachers, or other occupations. While writing normally is considered a solitary task, those who say that they are part of a group that meets weekly or monthly are more motivated to finish their novels within the 30 days and continue writing after NaNo is finished.
The Indiana Writers Center is a place of incubation of many writers throughout the state. With their yearly membership, members are able to access weekly critique groups, a plethora of resources for support and encouragement, and discounts off of writing classes that have covered everything from playwriting to how to start a blog. 
While the Writers Center has been around for 40 years, the staff is continuously reaching out to grow the non-profit and extend its reach further into the community. They largely attribute their growth and success to partnerships they've made throughout the community, such as with the Indiana Playwrights Circle, the Amazon Literary Partnership, the Arts Council and the city of Indianapolis, and the Indiana Arts Commission. 
Even local colleges like IUPUI have reached out to vendors to let their students take their work into the city. One example is readings by IUPUI School of Liberal Arts students, which happen several times per semester at Coat Check Coffee, located on 401 E. Michigan St. in Indianapolis.
While NaNoWriMo is internet famous — articles on it can be found on The New York Observer, Publishers Weekly, and Bustle — it does a great job of zooming in and incorporating writers at the local level. In 2016, 1,164 business and community centers around the world opened their doors for the Come Write In program. Even more have opened their doors this year, though there is not an exact number. 
Around Central Indiana, libraries are incubators for creativity and writing. The Indianapolis Southport Library has become a Come Write In space, extending resources and quiet rooms to writers — solo, or in groups. The Carmel Clay Public Library also offers write-ins and other activities. 
Many writers who participate in NaNo say the goal of nearly 1,600 daily words can become daunting. What keeps them going, they often say, is the motivation from the thriving community when they attend write-ins or events.
NaNoWriMo is determined to provide structure, community, and encouragement to people to find their voices, achieve goals, and build new worlds. While a majority of NaNo is writing words while participating in local communities, their social networking platform for writers is a key component, like LinkedIn is for job professionals or Instagram is for photographers. Writers who participate in NaNo can create an account on the website to announce their novel and keep track of word count, similar to how a Fitbit tracks steps. The NaNoWriMo form also helps writers receive the advice and encouragement they need to stay motivated and determined to create, even past November. 
"I call myself NaNo evangelist," says Christine Garrett, "the format is 50,000 words in 30 days. Nobody is writing a good first draft. You can't write a good first draft; it's impossible. I really like that NaNo engenders this because you can't focus on getting your first draft good if you can't get it done."
Many NaNo writers are just passionate about getting their voice on the page and aren't focused on publishing. Whether writing is just a hobby or a way of therapy, the outcome of expressing their voice can be liberating. Programs have been made for young writers to get involved and learn to be excited about writing. NaNoWriMo's Young Writers Program and The Indiana Writers Center's Summer Learning Program are tailored to grade-school writers who are just learning how to share their voice.
Although no official award is given to NaNoWriMo winners who submit 50,000 words, significant satisfaction and bragging rights are granted. 
So, what's the point of writing 50,000 words in a month? The chances are still slim for an author to make a considerable amount of money by publishing a novel — anywhere, not just in Indiana. The odds of publication at a large publishing house or making it to the New York Times Bestseller list are low. Even with self-published, the outcomes aren't always what the writer expects. But the value of writing and, moreover, storytelling is one that can transcend the statistics and numbers. The act of writing is a power that allows individuals to have a voice and share it. NaNoWriMo has extinguished the barrier that you have to be good to produce a work of artby encouraging you to keep writing daily. NaNoWriMo has encouraged writers to create, to use their voice, and to have a product in the end, even if it's a work in progress.
Says Garrett: "We need more opportunities in our lives to say, 'I'm going to do this thing because it's fun, because it's challenging, because it's interesting. I'm going to do this thing because I want to write.'" 
Are you planning to write a novel in a month? Here are some tips from the local pros:
"Put your guilt to good use. Join a writing group, and set goals for every time you meet. You don't want to be the only one who doesn't bring anything." - Barbara Shoup, writer-in-residence at Indiana Writers Center 
"Write everywhere, in the restroom at work, at red lights, during your lunch break. Use the notes app on your phone or carry a small notebook wherever you go." - Rachelle Sahaidachny, executive director at Indiana Writers Center
"You can't edit a blank page, but you can edit 50,000 less-than-perfect words quite nicely. Every word is worth it, and I'd rather be the person with 50,000 imperfect words than the person with no manuscript at all at the end of the month." - Savana Goins, Indianapolis author
"Attend the events or write-ins, and it'll give you the motivation to keep writing." - Christine Garrett, ML for Indy regional group  
Interested in Attending NaNo Write-In? Look on the activities board of the Indianapolis Regional Group or attend a session at the Indiana Writers Center from 6:30 to 8 p.m. on these dates: 
Wednesday, Nov. 6.
Monday, Nov. 11.
Wednesday, Nov. 20.
What should you do once you finish your NaNoWriMo novel? Barbara Shoup will teach you her revision strategies during her class at the Indiana Writers Center, On Beyond NaNoWriMo: Strategies for Revising Your Novel.