Just before the original state-wide stay at home order in March, DJ Jess Little Town (Jess Hemesath) played an event at the White Rabbit Cabaret. The club stressed greater hygiene and distancing.
Hemesath found herself relieved when the turnout was smaller. Soon, DJs and entertainers will face similar dilemmas, with their finances and futures to consider along with their patrons' health and safety. DJs, along with other live performers, could remain relatively protected with a proper barrier between their station and the crowd. But, "the takeaway is, 'it's not about us," said Hemesath, speaking to the greater question our culture-at-large is grappling with.
A lifestyle built around DJ-ing and curating live events as a main or a side hustle lends itself to long nights and busy days. It may involve working another job or attending school, curating music, planning event logistics in a culture that already pushes productivity and constant movement. In that sense, an extensive closure of clubs, bars, and other businesses has let Hemesath and entertainers like Steven Russell, creator and head of Lari Pati, take a breather.
The circumstances have led to a range of DJs and entertainers' responses: some are taking time off, some are adapting their craft, and others are putting their creative energy into other projects. Artists have been scrambling for alternative avenues of income as regular gigs are canceled and their work doesn't translate perfectly to any of the available media.
Many have been utilizing Twitch or Instagram to stream live sets. Patron Saint, a club on South Meridian, has hosted happy hours via their Twitch channel that feature many area DJs and has transitioned regular events to streaming, like the monthly FTP, with local DJs Gabby Love, Space Bunz, and Little Town. 
Twitch does have a subscription tier, allowing users to restrict content to paying viewers, with 50 percent of the fee going to the streamer. As is the case with most other online platforms, though, users run into copyright issues. The site usually takes down archived streams and clips after they air, limiting the DJ's ability to share their curated mixes with an audience to a narrow timeline. 
Losing the ability to play for a crowd means losing significant income one that live streams aren't replacing. Hemesath, who also works as a bike messenger, is having to lean on her part-time job as her full source of income. Streaming online is more a way to share music, keep up the craft, and connect with people, than a way to make up lost funds. 
Hemesath, who grew up spinning vinyl at local events and art spaces, typically — DJs at clubs around the city under the name Little Town. Now she has had time to dig through her record collection and create sets and mixes that are more in line with her own music taste. Her Twitch channel's recent streams have featured disco, world music, and baile funk, all a bit edgier than what she would play at a normal nightclub gig. 
Creatively speaking, Hemesath has benefited from a change in perspective. Rather than seeing streaming as the absence of a crowd, she has been excited to curate new shows in a radio-style. While the show lacks audience interaction, there are some advantages to spinning from home, not the least of which is full access to the record collection and equipment she would usually have to tote around. 
Russell, who has had to cancel events, for the time being, has shifted to digital engagement, personal projects, and community support. In addition to the regular podcast, Lari Pati Radio, he has taken the time to learn more about DJing and graphic design. As Lari Pati nears its two year anniversary in operation, this has also been a time for Russell to re-evaluate how he is connecting to and serving the creative community in Indianapolis. 
He plans to launch Public Access, a digital television channel, and platform to address the need for support of creatives in their early stages, giving them a place to "market and distribute their content until they're ready to build their own channel." He sees the future of the creative community and culture in Indy as a bright one, ripe for "a creative renaissance" with more value and attention placed on the work produced by creatives in the city. 
The need for a collective mentality applies just as much to creatives as it does to public health.The fledgling dance culture and the community-based arts scene in Indianapolis face a great deal of uncertainty in the coming months. Even as businesses begin opening back up, clubs and bars will face additional barriers because close proximity to others is part of the  experience. DJs and entertainers will likely find their industries significantly changed and will need to continue evolving their means of creating and connecting with audiences and each other. "With change comes opportunity," mused Russell. Often, with change comes pain, too.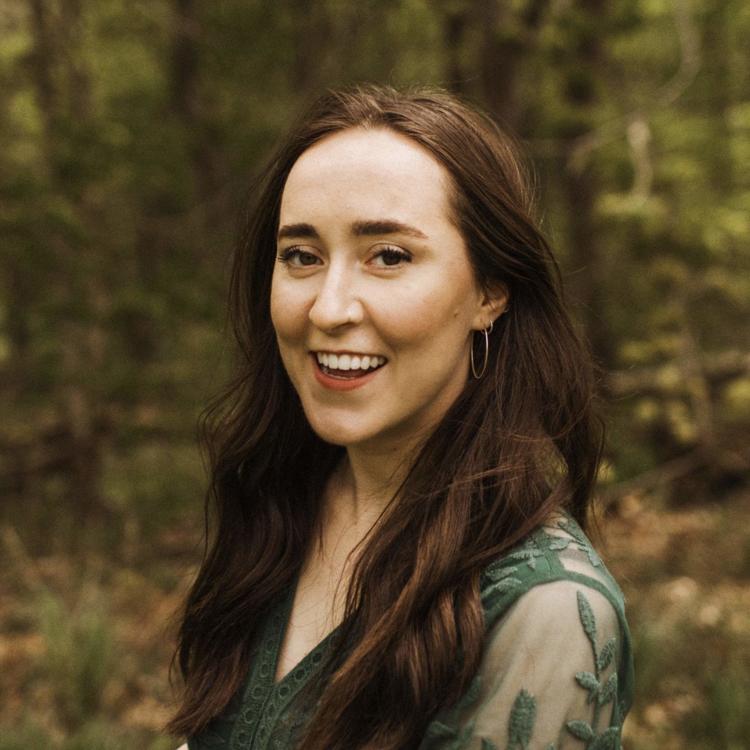 Macy Lethco is a recent settler in Indianapolis, who is most interested in exploring the music scenes particular to a place, and the cultural contexts and language choices of international musicians.