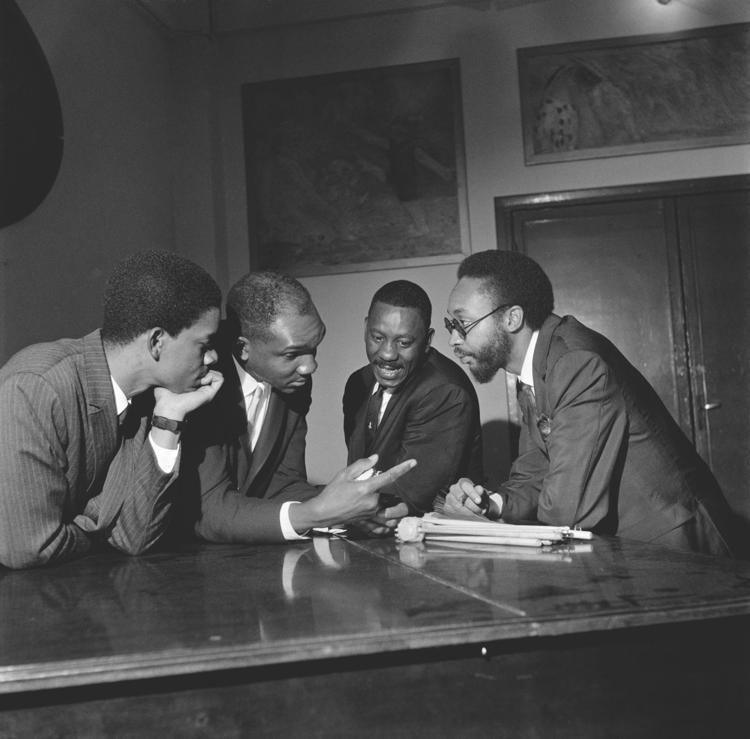 Looking for someone to direct your thank yous to in the new year? If you're a jazz fan, pick Resonance Records. Over the last several years, the label's executive vice president Zev Feldman dedicated himself to unearthing historically important, often never-before-heard recordings from the Indianapolis guitar maestro Wes Montgomery.
On January 26, Resonance will release its fifth Montgomery-focused project, a double CD titled Wes Montgomery - In Paris: The Definitive ORTF Recording. The collection presents Montgomery's full concert from March 27, 1965 at the Théâtre des Champs-Élysées in Paris, during what would be the guitarist's first and only European tour.
Montgomery's Paris concert has been widely bootlegged for years. Resonance's deluxe package of the performance is the first official release of this legendary date, and was produced with the consent and participation of the Montgomery family. This music has never sounded better, as Resonance worked with France's National Audio-visual Institute to create a high-resolution audio transfer directly from the original tapes. In addition to the sounds, Resonance commissioned a set of extensive liner notes, and obtained several rare archival photos of the concert, making this an essential volume for every jazz fan's Wes Montgomery collection.
In Paris captures Montgomery at the height of his powers, fronting a quartet featuring Harold Mabern on piano, Arthur Harper on bass and Jimmy Lovelace on drums. The date also features a special appearance from the legendary Chicago tenor saxophonist Johnny Griffin, who'd relocated to France in 1963.
Mabern is the only living member of this group. He was born in Memphis, Tennessee in 1936 and carved out a legendary career as a hard bop player, cutting a slew of classic discs as a sideman with artists like Roland Kirk, Lee Morgan, Betty Carter and dozens of others. Mabern has also distinguished himself as a leader and composer, launching his solo career with a trio of classic soul jazz discs for Prestige Records during the late 1960s. I recently caught up with Mabern to get his thoughts on Wes Montgomery, and other Indianapolis jazz greats.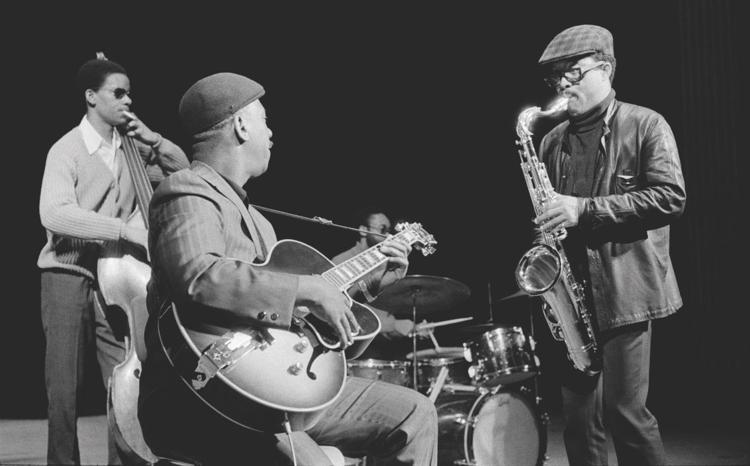 Kyle Long: Your 1965 performance with Wes Montgomery in Paris has been bootlegged many times over the years. It took over 50 years, but there's finally an official release of the concert made with the cooperation of the Montgomery family. How are you feeling about this release?
Harold Mabern: I feel good about it, and it's about time. Musicians deserve more than just being ripped off all the time, because that kind of stuff has been going on for a long time. I'm happy that it's finally being done the right way with the approval of the family. That's important.
Kyle: You'd been touring with Wes in the United States prior to the European tour. Do you remember how you met Wes?
Harold: It's funny you ask that. It's been so long ago I've got to figure that out myself. I don't even know exactly how I got the job with him. It's probably because of the fact I was working with different people who were managed by John Levy, he was the manager for Wes Montgomery, Cannonball Adderley, Ahmad Jamal, Joe Williams, and a whole bunch of people. From what I can remember, after I worked with Joe Williams, they recommended me to Wes.
Kyle: Wes had a serious fear of flying. Prior to his tour of Europe, he drove to all his gigs around the United States. I understand you spent a lot of time driving around the States with Wes in a Cadillac.
Harold: Yeah, we were in what they called a fishtail Cadillac. There was four of us, two up front, two in the back. Arthur Harper and Jimmy Lovelace would be in the back, Wes was driving and I was up front with him. Before that there was another drummer named Ray Appleton who played with them. They put the bass inside the car, because the Cadillac was very large. The drums and all the luggage were in the trunk. We drove a lot, because during that time there was no such thing as Wes Montgomery flying. He didn't fly at all. But after he had those hit records he was in demand in Europe, so he had to fly.
Kyle: So you spent some time touring with the Indianapolis drummer "Killer" Ray Appleton?
Harold: Yeah, he did a lot of stuff with us in the States.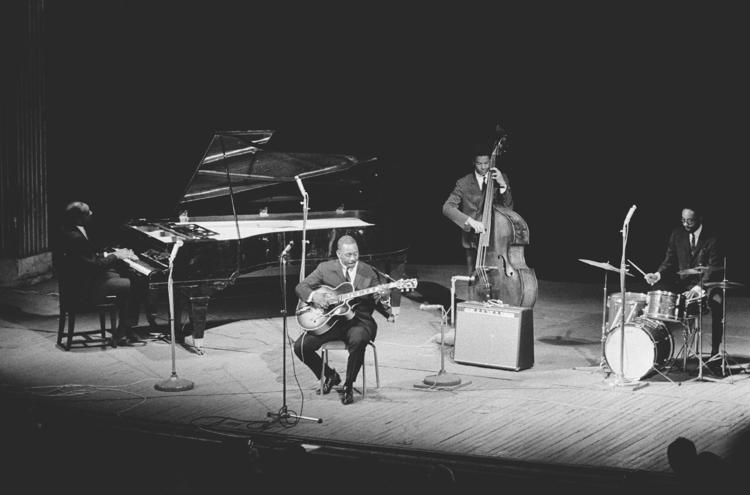 Kyle: You must've gotten to know Wes pretty well spending all that time with him in the car. What kind of man was he to work with and hang-out with offstage?
Harold: He was very jovial. He was kind of a quiet practical joker. He had a dry sense of humor. He wasn't the kind of person who would hold court and be going on for a long time. But every now and then he would say something, and you'd laugh. He was happy, because he loved the music. He loved to play that guitar. You can hear that in the music; it speaks for itself.
Kyle: I've heard you describe Wes as a generous person, both as a bandleader and as a human being.
Harold: Oh yeah, he was very generous. No egotistical stuff, no putting you down if you made a mistake. His thing was like, if you didn't know you made a so-called musical mistake, it wasn't his place to get on you. He'd just look at you and smile. He was easy to be around. A truly great human being.
Kyle: It was in March of 1965 when you embarked on this European tour with Wes. As you mentioned, Wes was in demand, the European jazz fans had been waiting for years to see him play. I'm guessing there was a lot of excitement around that tour.
Harold: There was, because the people had been waiting for him. The receptions were great everywhere we went. It turned out to be a wonderful tour. I'd say we were over there about five or six weeks.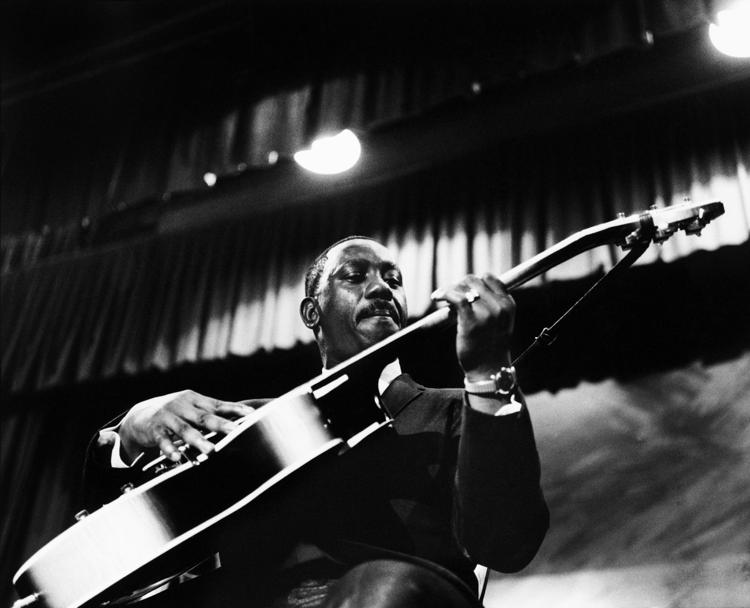 Kyle: Did you continue performing with Wes after the European tour?
Harold: We did some dates up until the time he got sick. That's when he passed away in 1968. But I must add that I was splitting up the work with Buddy Montgomery. There was a lot of work, and Buddy didn't fly either. So what happened in the States is there'd be places we'd have to fly. I'd make that gig, and Buddy would drive to the next gig. Then I'd fly to the next one, and Buddy would drive to the one after that. So the work was split between the two of us. But it worked out good because Buddy Montgomery and I were very good friends.
Kyle: Having spent all that time on the road with Wes, it strikes me as odd that you never released any studio work together.
Harold: We did a recording at a studio but they never put it out. We recorded for CTI. We did a complete record date. We got paid, but they never put it out.
Kyle: You've played with several iconic jazz guitarists, including Joe Jones, and George Benson. You even played on the debut recording session of Grant Green in 1959.
Harold: That was actually a Jimmy Forrest record called All The Gin Is Gone, but that was Grant Green's first recording. We were in Chicago and Jimmy said I got a friend of mine from East St. Louis, and he flew Grant Green in. That's how that happened. The funny thing is, after that date I maybe saw Grant one or two times, but I never played with him after that.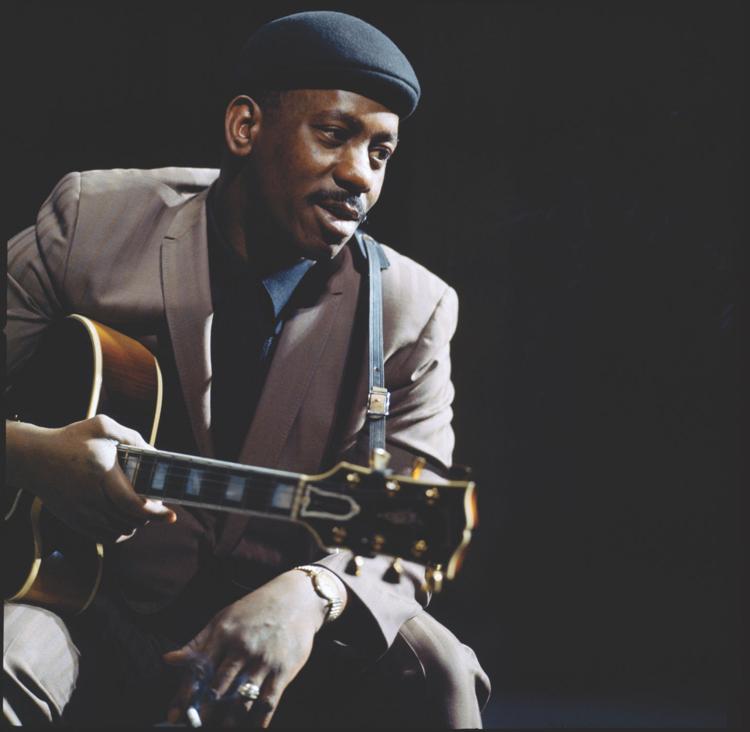 Kyle: Having had experience playing with so many phenomenal and iconic jazz guitarists, I'm curious where you place Wes in the jazz guitar pantheon?
Harold: For me, he's still number one. Bar none. First of all, he came up with those octaves. That's something totally unique. It's too bad there wasn't a way he could've copyrighted that so that he could get paid when other guitarists used that sound. Because if you listen to smooth jazz, there's no way they can play those songs without using those octaves. That gives it a full sound. So for me, Wes is number one.
Kyle: Outside of your work with Wes Montgomery, you've performed and recorded with a number of great Indianapolis musicians. I wanted to run through some of these names and get your thoughts. You made an excellent record with J.J. Johnson titled Proof Positive.
Harold: Oh yeah, that's the king of the trombone. I was really fortunate, I only did one record with him, but that was special. The day I left to go record that album with J.J. was the day my son was born. I'll never forget that. My gig with J.J. didn't last that long, but it was quality. I think we played together for about a year. I'm glad we made that record.
Kyle: Did you enjoy working with J.J. Johnson?
Harold: He was easy to work with, but he was a little more stern than Wes was about the music. He was a gentleman, but he was a little more strict. He wanted to make sure the stuff was together. That was fine, because that's what you're supposed to do. You don't want to go in a group and have the music sounding sloppy.
That was an honor for me to play with him. I had a chance to stretch out with him, because that was a quartet situation. When you don't have that other horn up front, the piano player gets a chance to stretch out, like McCoy did with John Coltrane. It was an honor and a pleasure to have worked with Mr. Johnson.
Kyle: In 1965 you made a couple albums on Blue Note with Freddie Hubbard.
Harold: Yeah, Freddie Dewayne Hubbard. We did the Night of the Cookers volume 1 and 2, then I did the Blue Spirits date. He was very complimentary to me. He said the way I played chords was beautiful and that most piano players couldn't get that sound. He gave me a chance to stretch out, and he was really good to me.
Kyle: There were two other Indianapolis jazz legends on those Blue Note dates with Freddie Hubbard, Larry Ridley and James Spaulding were also on those sessions.
Harold: Right, and James Spaulding is an unsung hero. He really is underrated. He's never gotten his true recognition. But Freddie always looked out for him, which is what you should do.
Kyle: In 1969 you recorded your third album for Prestige, Workin' & Wailin'. That record featured the great Indianapolis trumpet player Virgil Jones. How did you get connected with Virgil?
Harold: We were roommates in 1960 when we went on the road with Lionel Hampton. During that time in all the bands you had to double-up. There wasn't no such thing as having your own room unless you was the big lead or something. So Virgil and I were roommates and it worked out good. We had a great rapport off the bandstand, and musically speaking we were on the same wavelength, so to speak. There was a song John Coltrane had written called "Straight Street" and we were working on that tune a lot. So it was thrill to have him on that record. That's what I'd try to do with the few little dates I had on my own, I tried to give back to some of the guys who hadn't really been exposed that much. Virgil did a wonderful job. He was a great trumpet player.