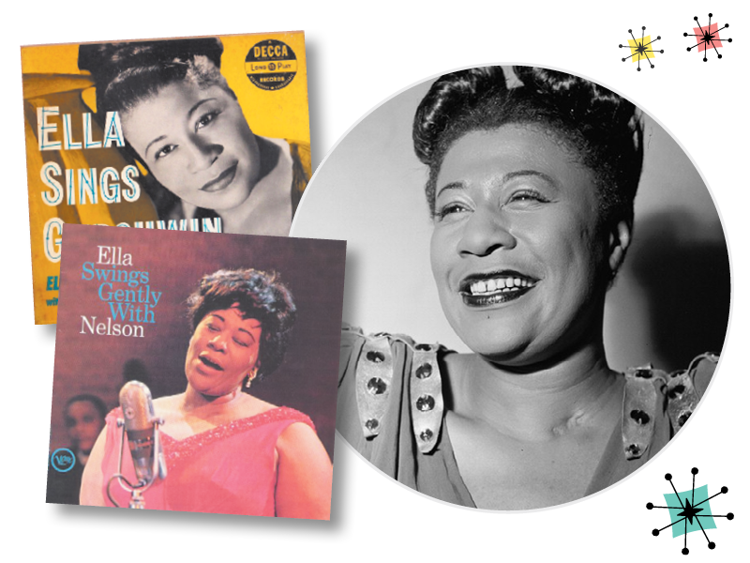 Read more 2017 Indy Jazz Fest coverage here. 
Ella Fitzgerald and Dizzy Gillespie received a virtuoso 100th birthday tribute at the Christel DeHaan Fine Arts Center at UIndy on Thursday. The IJF band -— Rob Dixon, saxophone; Mark Buselli, trumpet; Ernest Stuart, trombone; Steve Allee, piano; Nick Tucker, bass; Kenny Phelps, drums; and vocalist Yvonne Allu — matched spot-on the distinctive styles of the two performers most associated with bringing to the fore a new vocabulary leading to the modern jazz era. 
They became household names by the mid-1930s, and were affectionately referred to as Ella and Dizzy. This pair were part of cauldron bubbling up the popular era of swing with the surprises inherent in bebop articulation and the exotic Afro-Cuban, Afro-Latin American rhythms enriching the landscape of dance halls, music clubs, radio and the recording industry. 
The night opened with Gillespie's 1945 bebop mainstay and now jazz standard, "Groovin' High." The IJF players showcased their moxie, spinning off intriguing textures in groupings and solos. It's a classic example of what is described as Gillespie's "strange and difficult" relation to the melody, and yet it's precisely that elaborate configuration of complexity imposed on the chordal scheme we typically expect, that intrigues.
Allu equally brought us into Fitzgerald's inimitable reconfiguration of well-known songs. Listening to Allu bring us into "How High the Moon" — Ella's signature tune along with "Lady Be Good" — I was reminded of Gershwin's comment that he didn't know how good his songs were until Ella sang them. That became patently clear with "Summertime," a standout rendition by Allu and the IJF players working in unison and off each other, with scat-singing in unison with horns impeccable. Ditto for renditions of "Night and Day" and "Blue Skies."
The rafters rattled with the band cutting loose with "A Night in Tunisia." The battle of drums, with Buselli shedding his jacket to take on the bongos against Phelps, showcased the sheer delight of "Manteco."