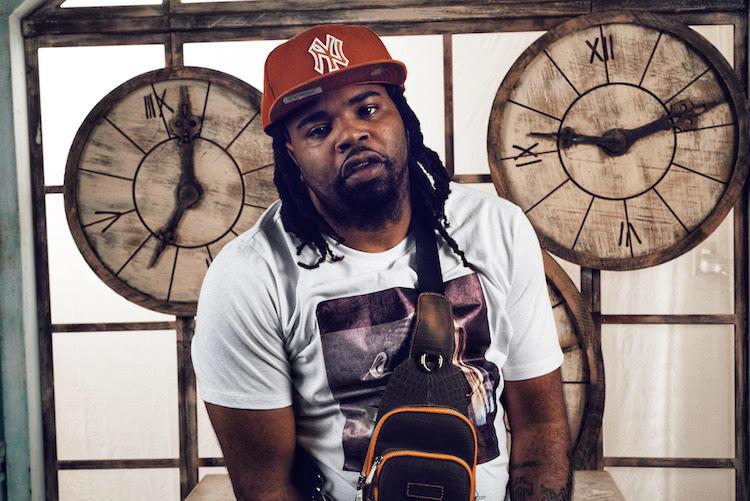 For Trajik, rapping has always been a part of the picture. After appearing on the Fox show Empire, however, the local music veteran has discovered his natural talent for acting as well.
"To begin with, I didn't even think it was going to go this far," Trajik says. "I got on Empire, and that was actually a rapping scene, so I wasn't even acting. I was just being myself."
On Friday, March 29, Trajik will make his next big step, appearing in Episode 7 of the Fox show, Proven Innocent. To celebrate, the multi-talented Indy artist will be hosting a free viewing party at Revel Nightclub, 225 S. Meridian St., in downtown Indianapolis.
Originally born in Anniston, Alabama, Trajik first fell in love with hip-hop upon hearing House of Pain's 1992 hit, "Jump Around."
"Me and my pops went on a road trip, and he bought me that maxi single," Trajik recalls. "We played it nonstop. A little bit after that I started dibbling and dabbling a little bit myself."
Around the time when Trajik first tried his hand at hip-hop in Indy, he recalls the scene being rather desolate. "When I started out, there really wasn't a rap scene," he says.
In looking back on those days, however, he does have fond memories of acts like G-Stak and N.A.P.
Eventually, Trajik would team up with John Conte to form a group know as Raw Dawgz. Having gone down his own music path since then, Conte now has a Grammy award for his work on Jamie Foxx's timeless club-thumper "Blame It (On The Alcohol)."
"He's been a great influence in molding me into the artist that I've become," Trajik says of Conte, adding that other important collaborators along the way have been Dylan Prevails and Joey French. "There are a lot of people out there doing major things. I've just been lucky enough to get a chance to work with them. They've helped me grow over the years."
Coming up, Trajik did a lot of battle rapping. In his opinion, this old-school background still sets him apart.
"I came up in an era where you had to battle rap: you had to get out there, get in the trenches, and make a name for yourself," he says. "Back then, it was about being the biggest. It was about being the baddest. So that's how I came up with the whole Trajik thing."
With a catalog of songs now to his name, Trajik most recently released a slew of hard-hitting singles, including "Realer Than Faker" and "The Bigger, the Baddest." As for his latest chapter as an actor, Trajik says he's always had a knack for visual production.
"A lot of my visuals have got a lot of screenplay to them — they're real cinematic," Trajik says. "So that's kind of what put me into the whole realm of acting."
In addition to his roles in Empire and Proven Innocent, Trajik is waiting to hear back on roles he auditioned for in Chicago P.D. and 50 Cent's Starz series, BMF.
"Sometimes, we think life's supposed to go a certain way," Trajik says. "We set a path out for ourselves, and we're so tunnel-visioned that we don't see all the different avenues we can go down."
"But sometimes, you can plan for a picnic, but you can't predict the weather," he continues. "I'm just following God's footsteps and going where he takes me. That's been taking me all different places that I never fathomed I'd be in."