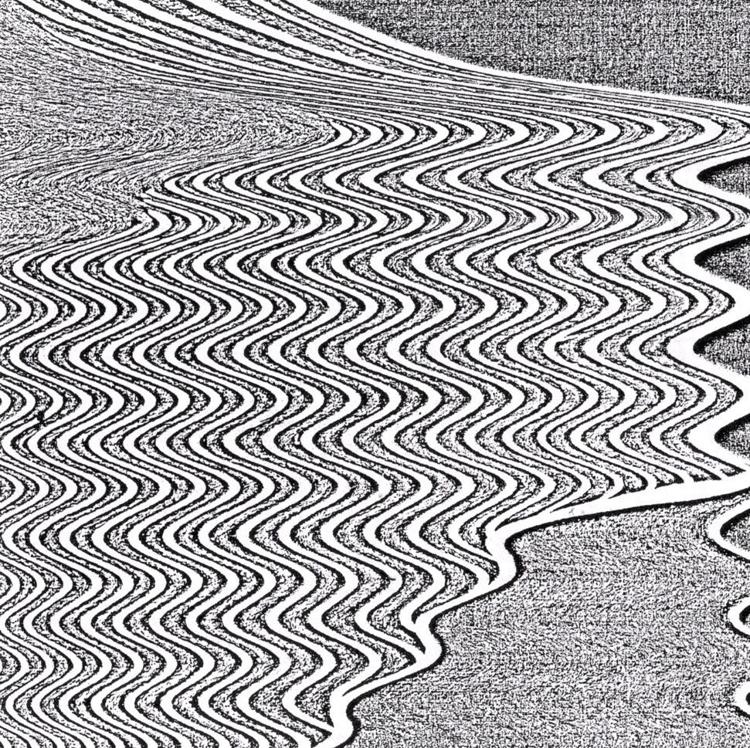 Over the past decade, few have contributed to underground music in Indiana more than John Dawson.
In addition to his audio engineering work, Dawson heads up a label with Seth Mahern called Magnetic South, which has released music from artists such as Apache Dropout, Creeping Pink, Thee Tsunamis, Vacation Club, and more. While staying busy with his label and studio, Dawson has also headed up a project of his own called Thee Open Sex, which he started back in 2010.
Having gone through many iterations over the years, Thee Open Sex has always specialized in making experimental punk music that often takes the shape of kraut-y, long-form statements. After a series of limited tape releases, the group is now set to release its most telling LP to date, as Dawson has also relocated to Indianapolis after living in Bloomington for 15 years.
Titled White Horses, the record will come out on Sept. 7 via Louisville-based label Sophomore Lounge. However, Indiana fans will be able to grab a copy at a pair of local shows at Hoy Polloy in Indy on Thursday, Aug. 30 and at the Blockhouse Bar on Friday, Aug. 31.
With years of experience in Indy's underground music scene, Dawson started Thee Open Sex eight years ago with exploratory intentions in mind. "I was very interested in self-generating compositions, kind of like Brian Eno's Discreet Music," he says. "I'd be recording pieces of music that didn't have linear changes as far as chord progression. So it'd just be one repetitive pattern and one chord progression or layers of patterns going on that could go indefinitely." It's this "reductive composition process" that serves as the foundation for Thee Open Sex.
After playing some early shows with a revolving cast of characters, Dawson eventually linked up with drummer Tyler Damon, who has since become the most regular member of the band aside from its founder. "John and I had a lot of mutual friends and were in each other's periphery for a minute," says Damon, who now also performs with artists like Circuit des Yeux and Tashi Dorji.
"I think part of the way it came together is that John had this concept for Thee Open Sex and had been playing with different people," Damon says. "The band has always sort of been a rotating cast." Since linking up with Dawson early on, Damon has played in all the versions of Thee Open Sex over the years, including the more rock 'n' roll-leaning version that featured Rachel Weidner (known for her Shame Thugs project) on vocals.
"John has used the term sonic reductionist in the past to describe what we're doing," Damon says. "It's sort of something like minimalism, but not exactly. There's some common thread that's run through all the versions of the band, even the rock band."
White Horses is a record that continues forward with this thread. In addition to Dawson on guitar and Damon on drums, the LP also features keyboard work from Ben Lumsdaine, Landon Caldwell, and Mark Tester. "Tyler and I had been playing one piece for a year or two," Dawson says. "We just thought it'd be really easy just to have everybody do that on top of this thing Tyler and I had been doing for a while. That way you have the repetitive foundation, but then you've got these textural shifts on top of it that keep it interesting." Rather than recording the album himself, Dawson chose to have Cooper Crain (known for being in groups like Cave and Bitchin Bajas) to handle the engineering duties.
"It was definitely really, really nice to not record my own band," Dawson says. "What happens is you sort of forget about playing, and you're really thinking about recording. This way, I didn't have to worry about recording anything, and I could just focus on being a musician and doing a musical performance rather than doing an audio engineering performance."
With his background in Bitchin Bajas and Cave, Crain knew what Thee Open Sex was going for with White Horses too. As a result, the record is reflective of where the group stands today.
"It's probably the best representation of the band," Dawson says. "If there's a recording that's a cohesive statement of what the group sounds like if you were to go see us, I think this is probably the most accurate representation because the majority of our performances have been long-form pieces. It represents that really well."