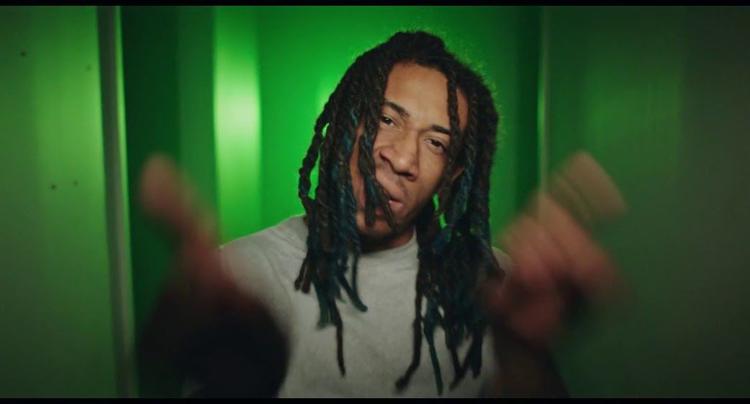 2018 was an exciting year for Indiana music. Several local hip-hop artists really turned the corner, producing their best studio work to date. All the while, old vets and newcomers alike made noise in Indy's punk, rock, jazz, and experimental scenes.
Alongside their releases, however, many Indiana artists also produced some excellent music videos that still have us talking.
In particular, local videographer Jake Huber did some fantastic work in 2018, producing elaborate music videos for the likes of Baby Ebony, Double A, Drayco McCoy, Flaco, Mula Kkhan, Pope Adrian Bless, and Sirius Blvck. Huber's work helped put Naptown rap on a larger map, as many of his videos reached views in the tens of thousands.
Several Indiana rock acts also produced great visual content in 2018. Over the course of the year, we at NUVO premiered videos from Joshua Powell, Metavari, Vess Ruhtenberg, and War on TV, while other acts like Kevin Krauter, Marmelade, and S.M. Wolf also caught our eye.
Of course, we can't talk about 2018 without mentioning Indianapolis rapper Parris LaDame, who scored a massive hit with her song "Hang Up." ""I finally feel like I've found my voice and the lane that I want to stay in," said LaDame in a cover story we wrote on her.  Heading into 2019, it will be fun to watch what further moves she makes.
Closing out our list is a zany music video from Indianapolis DJs Action Jackson and Lemi Vice, who collaborated on a 2018 album titled Boi. "The song itself is wild, and Dances With White Girls is an eccentric EDM rapper with a very unique vocal style, so I wanted the video to be equally as crazy and energetic," explains director Paul Symons. Press play and experience the craziness for yourself.
Happy New Year y'all. Let's all make an effort to listen to more local music in 2019.