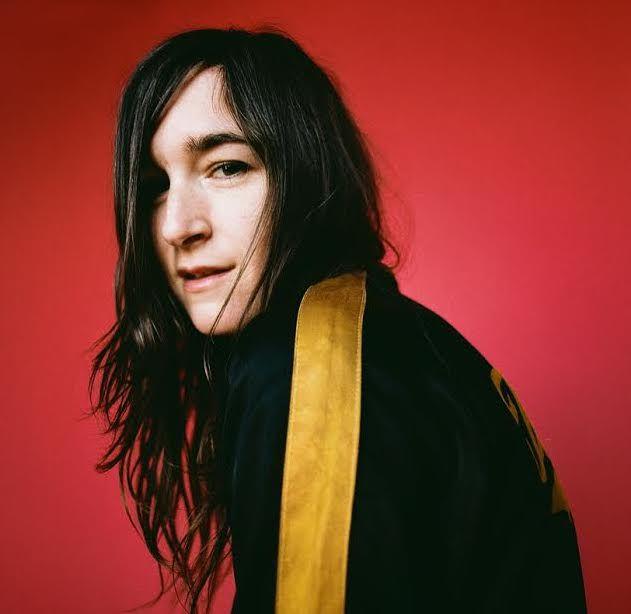 Jenny Ognibene is a '60s kid at heart.
"I first started playing music when I was really young," says Ognibene, who makes music under the moniker of Jenny O. "My dad is a musician. He had a cover band , and I grew up on those tunes, which was '60s music."
On Tuesday, Feb. 5, Jenny O. visits LO-FI Lounge in Fountain Square's Murphy Arts Center, receiving opening local support from Jen Roberts and Danni Al Mar. Over the years, songs by Ognibene have been licensed for television series like Grey's Anatomy, Orange Is The New Black, The Good Life, and more, as well as advertising campaigns for Coca-Cola, Pantene, Target, and Toyota. During this time, she's also released two full-length albums, with another currently in the works.
As the daughter of a musical father, Ognibene had access to all kinds of instruments during her childhood. "There were basses, guitars, and keyboards in the house, so I played all those," she remembers. This exposure to musical equipment also extended to recording gear as well.
"When I was 15 or 16, I had a little reel-to-reel. Again, that was my dad's," she says. "So I started recording myself on that in the mid- '90s, and I'm still doing it."
After growing up in New York, Ognibene eventually migrated to Los Angeles to work on a project. "I came out here to make a record at the recommendation of someone I knew at the time," she says. "The record never came out, but in the process, I met all these people I wanted to make music with." One of those folks happened to be Jonathan Wilson (Conor Oberst, Dawes, Father John Misty), who has produced her last two records.
"He's kind of like my sonic brother in a sense," Ognibene says. "We just grew up with a lot of the same influences and language about music. We're both fans of the craft of songwriting."
She continues, "When making music with him, it was like finally being part of a musical community that I craved. I trusted his choices completely. Making records with him is just a very fluid process."
Over the years, Ognibene has also contributed songs to several tribute albums, including one in honor of Buddy Holly (which also features covers from Lou Reed, Patti Smith, Paul McCartney, aming others). "His songwriting is just super fun and simple," reflects Ognibene, who did her own version of "I'm Gonna Love You Too" for the tribute. "He died at 22 and has this catalog that I'm still contending with." Ognibene also recorded her own version of the song "1941" for a Harry Nilsson tribute that came out in 2014.
"I love Harry Nilsson so much," Ognibene says. "I love his sense of humor. And of course, I love his voice. What a gentle, beautiful instrument that he was able to use."
Although her latest album is 2017's Peace & Information, Ognibene says to expect some new songs in her set at LO-FI Lounge. "I'll be playing a mixture [of old and new material]," she says. "My intention was to just do a few shows that are just me and an acoustic guitar, where I'd go through old songs and new songs." As for a new album, fans of Jenny O. shouldn't have too much longer to wait.
"There's a new record about to be finished sometime in the next month or two, and I'm looking for a plan to release it," Ognibene says.