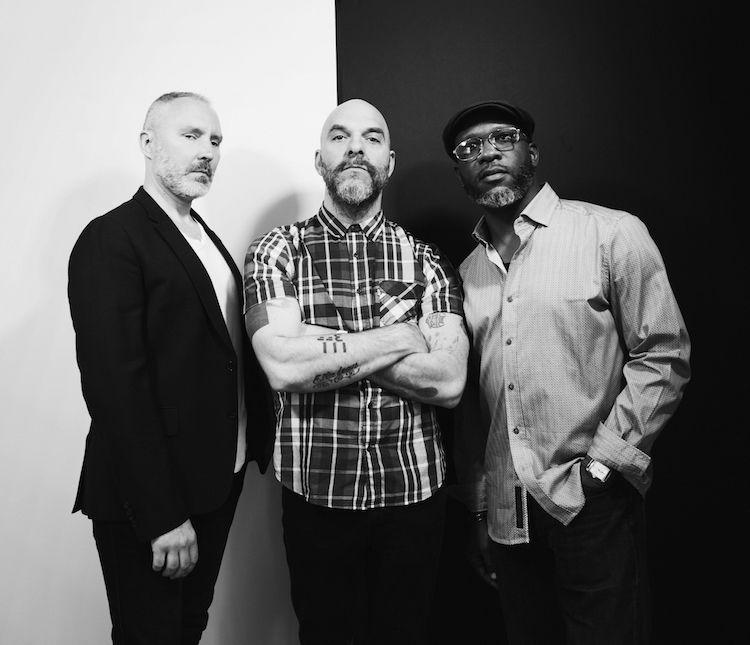 You'd have to go back three decades to pinpoint the first time The Bad Plus' three founding members first got together to play music.
"I was just home for whatever break, and Ethan tagged along," recalls bassist Reid Anderson. "We called up Dave and just played. We were just kids basically."
Like any band, the iconic jazz trio has evolved over the years, with the biggest change being the addition of pianist Orrin Evans (who replaced founding pianist Ethan Iverson). Nevertheless, the group is still going strong as they continue to churn out new original material.
On Friday, Jan. 25, in fact, The Bad Plus returns to the Jazz Kitchen for two headlining shows in support of a 2018 release titled Never Stop II.
Although he didn't grow up in a musical family, Anderson remembers having several formative experiences early on at a jazz club in Minneapolis (that still exists to this day) called the Dakota. "You would go there and hear local jazz and international touring musicians coming through town," Anderson says. "The great drummer Eric Gravatt had a band. He lives in the Twin Cities. We would go see him a lot, and that was really inspiring to us."
After playing together for the first time in 1989, Anderson, Iverson, and drummer Dave King went their own way for a while before reconvening several years later. "At some point, we just said, 'What would happen if we got together as the three of us?' Ethan and I had been playing on each other's records, and Dave was doing some great stuff in the Twin Cities," Anderson says. "It was just more about, 'Let's see what happens if we play together.'"
The original trio played together for nearly two decades, before bringing pianist Orrin Evans along to replace Iverson in 2017.
"Orrin brings an incredible spirit," Anderson says. "He's a real improvisor and just plays with a lot of joy. It's also really fun rhythmically to interact with what he does."
Over the years, The Bad Plus has become known for covering contemporary songs. from artists like Aphex Twin, Nirvana, Prince, and more. "We just wanted to have a dialog with contemporary popular music, kind of in the jazz tradition," Anderson says. "That was very much a part of it [the tradition] in the earlier years of jazz. But, of course, contemporary music doesn't lend itself as readily to those kinds of interpretations." All in all, the group has enjoyed the challenge of making these popular songs their own over the years.
"I think the challenge is mostly inherent to the material. Like, what songs will work and what won't," Anderson says. "If you're playing a Broadway show tune, there's a tradition of how that's interpreted in the jazz language, and it's more or less readily laid out for you in terms of the harmonies and the structure of the music. Whereas, contemporary popular music just doesn't have that same easy access. So you have to get a little creative and take each one on as its own little world."
While the group may be known for some of these covers, however, Anderson emphasizes that writing original music will always be their top priority. "The covers have always been a minority of what we do," Anderson says. "What we do is we play original music. These days, in fact, we hardly ever play any covers." This being said, fans can expect to hear selections from the group's 2018 album Never Stop II, which consists entirely of original material. Anderson also says there are more original compositions with Evans on the way as well.
"We're just starting to deal with some new songs for whatever is coming next," he says. "I don't know for sure if they will be presented in Indianapolis or not. Probably not because we're just in the beginning with everything."