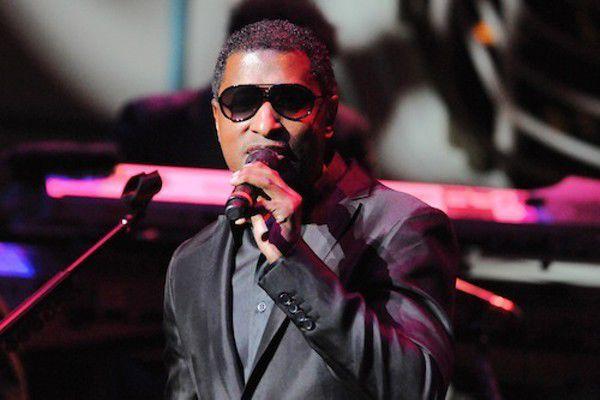 Any respectable article about Kenny "Babyface" Edmonds needs to begin with a list of the man's accomplishments -- and it's a list that is almost unfathomably monumental. Edmonds has racked up 11 Grammy awards, written and produced over 26 number-one R&B hits, and collaborated with a diverse collection of modern history's biggest stars. Seriously, we're talking names like Al Green, Aretha, Michael Jackson, Eric Clapton, Bruno Mars and dozens of others.
The deeper you dig into Edmonds' achievements, the more impressive his story gets. Edmonds' bio is filled with astounding moments, like winning three consecutive Grammy Awards for Producer of the Year from 1995 to 1997, or breaking records for the longest stay at No. 1 on the Billboard Hot 100 chart with Boyz II Men's "End of the Road" and "I'll Make Love to You" respectively.
When describing his younger self, Edmonds paints a portrait of an Indianapolis kid that was humble and soft-spoken, two characteristics that seem to have stuck with him into adulthood. In conversation, Edmonds is modest when discussing his accomplishments, generous when praising his musical colleagues, and deadly serious when discussing his craft.
And in case you've been isolated from society for the last few decades, Edmonds' craft is songwriting and his specialty is the love ballad. In fact, you might even call Edmonds a master of the slow jam. In fact Edmonds literally wrote the song on that subject. In 1983 Midnight Star turned Edmonds' "Slow Jam" into a quiet storm staple on R&B radio playlists around the country.
That song played a big role in catapulting Edmonds' name outside of the Indianapolis scene and onto the national stage. For many journalists, this is where Edmonds' story begins, but I'm far more interested in what came before.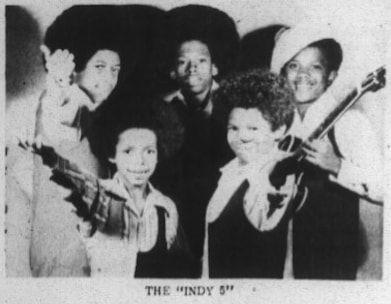 As many NUVO readers may already know, so much of my writing focuses on the importance Indianapolis musicians have had in shaping the sound of American popular music. I've posited many times before that from the dawn of the recording industry, up to the 1970s, Indianapolis musicians were constantly at the forefront in the urbanization of American music making. I view this 20th century cycle as being bookended by names like Leroy Carr, and Noble Sissle at the front, and Kenny "Babyface" Edmonds near the end. With the incredible menagerie of jazz greats like David Baker and Wes Montgomery filling the middle ground.
So I was absolutely psyched to have a chance to grill Edmonds' extensively about his early years in Indianapolis. By the time he'd graduated from North Central, Edmonds had formed more bands than most musicians do in a lifetime. And while most casual music fans know of Edmonds' work with groups like Manchild, and The Deele, few are aware of his time with bands like Tarnished Silver and Gemini Eight.
Babyface performs at Black Expo this Saturday, July 15 at the Bankers Life Fieldhouse.
Kyle Long: Thanks so much for taking time to speak with me today Mr. Edmonds. Since you're coming back home to Indianapolis this week, I wanted to take this opportunity to dig deep in your into your musical roots here in the city. I want to start things off by asking about what I understand was your first public performance as a musician. I believe you were in sixth grade when you sang The Jackson 5's "Who's Lovin' You" at North Central with your older brother Melvin's band Soul Innovations. I was curious how well you remember that performance, and what you remember about Soul Innovations?
Kenneth "Babyface" Edmonds: I remember it quite well actually. It was my first time on stage. Soul Innovations were playing a mixer at the high school. and this was right when The Jackson 5 had just come out. So that was a very popular song, and Melvin's voice had changed at that point, and he didn't have that high voice. So he actually had myself, and my brother Kevon audition for him. I don't know how it happened, but I beat Kevon out for the part -- that wouldn't happen today.
So I got the chance to go up there and perform with them. I remember they were considering doing "I Want You Back," and they played "I Want You Back" as I walked out toward the stage. I remember the rehearsal, and going over to a friend's house, I think it was the guitar player John Skelton. I remember at the rehearsal they started playing "I Want You Back", and how nervous I got. It was just like uncontrollable nerves. It was kind of like butterflies, but it was really scary. For the longest time after that, whenever I'd hear "I Want You Back" I'd get that same nervous feeling. Every now and then when I hear it, it still hits me that same way. It's amazing how music can affect you that way.
So "I Want You Back" was the song they played while bringing me up on the stage, and everything was kind of a flash after that particular point. I remember singing, but I don't remember what happened exactly after that. I just remember being there.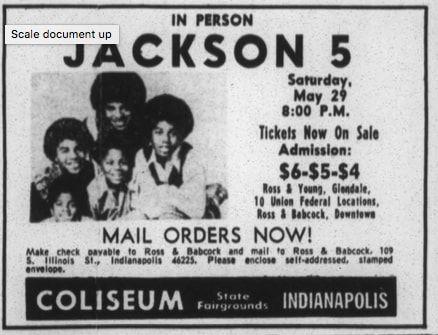 Kyle: Was Melvin's band Soul Innovations primarily doing covers? Do you remember if they were performing any original material?
Babyface: I remember Melvin starting to write, but they were mostly just a cover band. Most of the bands were then. At that time there were a lot of bands. That was the great thing about growing up in Indianapolis, there was so much music everywhere. You'd just walk through the neighborhood, and you'd hear somebody practicing a few streets away. That's kind of how you found band members. You'd walk through the neighborhood and hear somebody playing the drums, or guitar, or bass.
There were just tons of bands in our neighborhood on the Northside. I remember all these names like the Soul Innovations, and Alvino Manson's band. There were just tons of groups. It was amazing.
Kyle: You mentioned the popularity of The Jackson 5 during this time, and there was a group here in Indianapolis I wanted to ask you about that I'm fascinated with. This group once featured your former Manchild bandmate Chuckie Bush, who sadly passed away earlier this year, and I understand you may have had a role in this group at one time. They were called the Indy 5, and they were created during the early '70s as an Indianapolis knock-off of The Jackson 5.
Babyface: Yeah, there were so many people that went through the Indy 5. They were managed by this guy named Perry Pierce, and he had this grand idea of trying to create the next Jackson 5. So there were different versions of the Indy 5, and I was in it for a second, probably in the seventh grade or so. My brother Melvin was in it for a second. As a matter of fact, I was in it with my brother Melvin, and a guy named Bill Cox. I forget who the other guys were.
They had set-up a performance for us. I wish I could remember the name of the place; it might have been The Murat. We went down there because The Spinners were performing, and we were supposed to open up for them. Their band was supposed to play the music, and somehow or another it wasn't quite together that way. So we didn't end up performing, instead they had all of us jump up on the stage and start dancing, which was crazy because the last thing I can do is dance. I didn't want to go up there.
But I do remember being part of that band. But as I said, there were so many different versions of the Indy 5. Perry kept on trying to make it happen, but it never quite came together.
Kyle: According to some of the press coverage of the group during that period, the Indy 5 were supposed to release a record on John Terrell's Knaptown label. That record never materialized, but I wonder if you remember being part of any recording sessions with the group?
Babyface: No, I never recorded with them. I didn't know Chuckie had played with them, that's funny.
Kyle: I have a friend here in Indianapolis named Tony Black. In the 1960s Tony wanted to be the Indianapolis version of Smokey Robinson, and he wrote a song for The Vanguards called "It's Too Late For Love."
Babyface: Ah, I love that song.
Kyle: Yeah, that's a beautiful record and it became a national top 40 R&B hit for Lamp Records in 1970. Tony Black later cut a record with Miles "Butchie" Lloyd's band the Revolution Compared To What.
Babyface: Yeah, I remember them.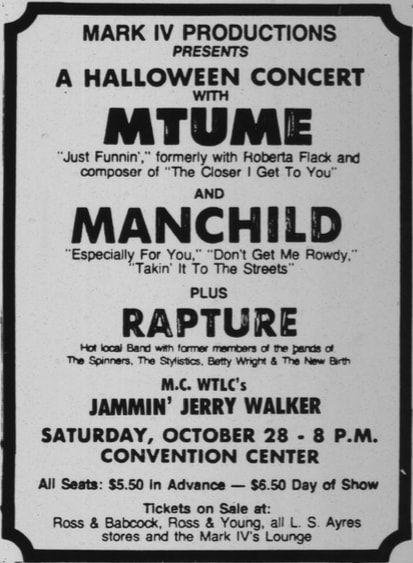 Kyle: I interviewed Tony Black last year and he played me these unbelievable tapes he'd recorded in his basement of you, at probably 13, or 14-years-old, rehearsing some amazing original songs. One is called "Tanita", one is titled "Love is Beautiful," and there's a more uptempo tune with a group vocal harmony called "Seen You Some Place Before." I wonder if you have any memory of this recording, and if you remember which one of your many early groups this could have been?
Babyface: "Seen You Some Place Before", that's David Officer. When I was in seventh, or eighth grade I was in a group with Emmanuel Officer, and Daryl Simmons. We were in a group together, and we started working with David Officer. David was Emmanuel's cousin. We started doing these songs with him. "Seen You Some Place Before" is a little bit of a rip-off of "Superstition" in terms of the groove. "Tanita" is a song I wrote about a girl I had a crush on in ninth grade. So this was definitely ninth grade. I was fourteen-years-old probably. At that point David Officer had called the group Tarnished Silver. Later Daryl, and Emmanuel, and I took that name, and that became our group name throughout high school. But I had no idea that recording existed. I'd love to hear it.
Kyle: I have the recordings with me, let me play one for you. I'm going to play you "Love is Beautiful," which is a wonderful ballad with group harmonies.
Babyface: [listens] Yeah… yeah… we still get together sometimes and sing that. That was definitely ninth grade.
Kyle: So this was the early roots of Tarnished Silver?
Babyface: Yes, but we were called The Elements at that point. We went through so many different names.
Kyle: Was "Love is Beautiful" your song, or did Officer write that?
Babyface: That was one of my songs that I wrote.
Kyle: These songs are amazing. When I heard "Tanita" for the first time, I was just spellbound as I listened. I couldn't believe what I was hearing was being created and performed by such a young person, really you were just a kid when you created this music. I'm guessing these were among the first songs you ever wrote?
Babyface: Yeah, I started writing when I was in sixth grade. "Tanita" was among the first few songs I wrote, and it just kept going. It's so great that this was recorded.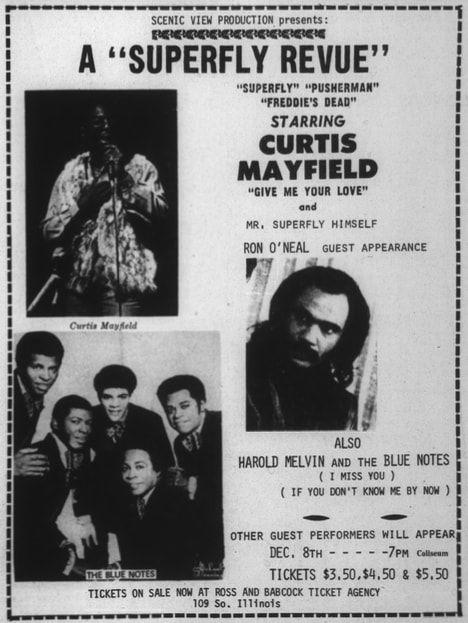 Kyle: Do you have any memory of how this session may have come about? If I remember correctly Tony Black mentioned that Revolution Compared to What would sometimes rehearse in his basement. Tony actually released a single on Lamp with Revolution Compared to What.
Babyface: I remember we met Revolution Compared to What through David Officer, because he knew their keyboard player. So when we came around we sang and stuff. I was playing guitar, and I played a five-string guitar because I'd broken a string and I couldn't afford to get another one. I remember I'd just gotten a wah-wah, and they were impressed by how good I could wah-wah. When I'd walk in they'd say, "That kid can wah-wah." [laughs] We were like 14 or 15 years old and we lived and breathed music. That must have been the first time we were able to get anywhere to sing in front of a mic, and that's because David Officer got us connected.
Kyle: You were in so many different groups during your time in Indianapolis. If you don't mind I'd like to run through some of these names and get your thoughts on each one. Tell me about Gemini Eight.
Babyface: Gemini Eight's make-up was Malcolm Gregory, Kenny Adams, Keebie Adams and myself. That group later became L.C. Soul Unlimited. Gemini Eight and L.C. Soul Unlimited were essentially the same band. Some of the players would change, but the nucleus was Malcolm Gregory on bass, Keebie Adams sang lead with us, as well as Kenny Adams. They were brothers, and I played guitar. Then Lloyd Crowell, who is a policeman there now, Lloyd played drums. We had a guy named Kenny Hampton who played bongos. That was the group, and I don't know how this happened, but somehow we got connected with the show Clover Power.
Kyle: Yeah, the local 4-H television program hosted by David Letterman.
Babyface: Yes, we actually performed on the show. We performed "The Love You Save". I remember it aired on Saturday morning, and we were stars in our neighborhood for a quick second. I remember we called the group L.C. Soul Unlimited because Lloyd had equipment, and he let us rehearse at his house. [laughs]
Kyle: So that's why the drummer got top billing. Were you doing original music with Gemini Eight?
Babyface: We were doing original music, but also playing Jackson 5 songs. Me and Malcolm Gregory started Gemini Eight. Malcolm was one of my best friends at that time, and we used to hang out. In fact, when I was in eighth grade I took Malcolm with me when I met Michael Jackson.
Kyle: So you had a chance to meet Michael early in your life?
Babyface: Yes, I met him in eighth grade. It was a whole set-up. I saw them when I was in sixth grade when they performed at the Indiana State Fair during the filming for Goin' Back to Indiana. When I saw them I was blown away, and I knew that's what I wanted to do. I kind of made a promise to myself that I wanted to make sure that I meet them one day. So in the newspaper one day, it was 1972 and I was in eighth grade, it came out in the newspaper that they were coming to perform again. On the advertisement it had the name Charles Williams as the promoter. So I went through the whole phone book calling every Charles Williams. I'd ask, "Is this Charles Williams the promoter?" I got a lot of hang-up calls. When I finally reached the right Charles Williams, I waited a little bit and called back with my adult voice, which was an impersonation of Jimmy Stewart. I called Charles and told him I was Mr. Clayton from Westlane Junior High School and that my students had been talking about some act called The Jackson 5, or something, some group of boys that were coming to perform in Indianapolis, and I thought it would be great for kids to interview kids and encourage their interest in journalism. I asked him, "Wouldn't that be great?" He said, "I think that's a great idea. Let me get your number and I'll see what I can do." I told him I had this great student named Kenny Edmonds, and you could call him and set it up directly.
So Charles Williams called me about 15 minutes later. He told me that Mr. Clayton had called him. I said, "Oh my god, I can't believe he called you!" I played the role. He said, "Give me a week and I'll figure something out." A week later he called me back at my mom's house, I had to keep this from my mom because she would've been mad that I'd lied. So it was all undercover. But I got the call that I got the interview.
So I went down with my friend Malcolm, and his sister Tina Parham. She drove us down there and we met The Jackson 5 inside their hotel room on the top floor of the Hilton. They were in a room with twin beds, and Michael was sitting at a table. When I walked in I couldn't believe I was actually seeing The Jackson 5. At that point you can't believe how amazing that was to me.
So I walked in and asked them a couple questions, I didn't have a lot of questions to ask because I was so scared. I asked, "What's your favorite color?" and a lot of really stupid stuff. We were in their probably 10 minutes talking, we took a quick picture on a Polaroid, and took off. The Polaroid I took of me and Michael, I brought it with me on the school bus the next morning, and the girls went crazy and tore up the picture. The picture got torn up.
The funny thing is I ended up doing this again. I did it again when I was a sophomore. So I do have a picture of me and Daryl Simmons with Michael Jackson.
We're celebrating a host of excellent people tonight at Centerpoint Brewing, including Lifetime Achievement Award winner Betty Cockrum, outgoing CEO and President of PPINK. 
Kyle: That's amazing! So Gemini Eight and L.C. Soul Unlimited were essentially interchangeable groups, and it sounds like that was also true of The Elements, and Tarnished Silver?
Babyface: Yes, and the funny thing about how I ended up meeting Emmanuel Officer, and Daryl Simmons - and this is where I think my whole musical life started to form - I had stopped working with Gemini Eight, and L.C. Soul Unlimited. We'd kind of broken up. So I wasn't doing anything at the time, and my voice had changed. I had a high Michael Jackson voice at one time, but it changed as I was going through puberty. My voice had gotten much lower.
So one day Emmanuel Officer came over to my house. My mom was there, and she answered the door. He asked, "Is this the house where the kid lives that sang like Michael Jackson?" She said, "Excuse me?" He said, "The kid that sang like Michael Jackson at North Central High School? We heard about him." She said, "Well, I guess. Is his name Kenny? He's not at home now." Emmanuel said, "Please give him a message, we want to start a group with him."
So my mom told me these guys came by, Emmanuel Officer, and William, and Leonard Dunlap, and they were kind of awkward kids. If you had to describe them, they were kind of like Cosby kids. So I called Emmanuel's house and told him who I was and he ran right over. He said, "Bring your guitar and come over and audition." So I grabbed my guitar and went over to the Dunlap's house. I went downstairs and they had a little set-up. William played bass and Lenny played tambourine. Emmanuel Officer sang, and they had songs they'd written. It was exciting for me to see other people were writing songs. So they asked me to sing, and they played a Michael Jackson song. My voice kept cracking, and I couldn't hit the high notes at all. They were like, "Ahhhhh man, this isn't the guy we were looking for." They were about ready to let me go, but I had this one original song I'd written. I said, "Let me play this song." It was a song called "Too Shy". I started playing it, and when I started singing their father, Mr. Dunlap, came downstairs and said, "Who's that?" He sees me singing and he says, "This kid too good to be with y'all!" [laughs]
They let me join the group immediately at that point.
Kyle: Another group I wanted to ask you about -- and I think this group existed between Manchild and The Deele -- in the early '80s you had a group here in Indianapolis named April. Is that right?
Babyface: Yes, it was a group that I sort-of did with my brothers. That was the group where "Slow Jam" came from. I wrote the song "Slow Jam" initially for April. I'd left Manchild, and I was still trying to write songs, still trying to make it, and that didn't pan out. That's what goes on most of the time. You spend most of your time with things not really working out. Sometimes it seems like you're making it, but then suddenly things don't turn out quite like you thought they would. That was even the case with Manchild. We did really well, we had a little success on the charts. But we didn't quite break all the way through. It was a very talented band, with very talented musicians. I remember the first time I saw Manchild when I was still in Tarnished Silver, it was amazing. Seeing "Flash" Farrell for the first time, he blew me away with the showmanship that he had. Reggie Griffin was an awesome musician. Chuckie Bush had a great voice, and he was an amazing piano player. I didn't feel like I was even good enough to be in a group with them. They were superstars to me. When I got asked to be in that group, it was amazing to me.
Black:
"
You know, there are days when I write out a melody and I get so overjoyed with the groove that I jump right up and shout!
"
Black's work has been celebrated on Stone's Throw Records.
But as time went by, things just weren't quite happening. It kind of felt like we were stuck. So at that point I felt like if I don't get out of here, I don't know if I'm gonna make. So I made a decision to leave the group. I didn't know where I was going. I didn't have a deal. I just left.
Then I started with this group April, which once again, it didn't go anywhere. It was more about what came out of it. There were musicians like Kim Starms, Sonny Brewer, Yogi Ford, my brother Kevon and myself. At one point Robert Summers was even with us. We wrote a lot of songs, and one of the songs written at that time was "Slow Jam". We ended up getting a look from this manager Pablo Davis. He took an interest in me and we did some demos. So "Slow Jam" kind of existed as a demo. That song worked its way to Midnight Star. Pablo kind of gave it to Midnight Star to see if they had any interest in performing it, and they did.
At that point, I was also in another group based in Michigan called the Crowd Pleasers. We were playing all over Michigan, it was a Top 40 band. So I was in Michigan when I got the call that Midnight Star was interested in recording "Slow Jam", which got me down to Cincinnati, Ohio, because they asked me to come down and do another demo of it. When I went down there that's when I met L.A. Reid for the second time, and we became close working partners.
Kyle: And working with L.A. Reid was kind of the key for getting you to where you're at today, right?
Babyface: Yes, but when you look at everything it's a very long journey to get to where you're at. There's a lot of ups and downs. It seems like alternate universes, in terms of the journey and all the different groups from all these different points of life. All I know is that you keep moving forward. I never stopped. I never stopped believing that something was gonna happen. With all the rejections, in terms of writing songs, I just kept thinking I've got to figure it out.
The Journey was great, from the early days of falling in love and writing these love songs that weren't necessarily commercial songs, but just heartfelt love songs. Then being able to go into a group like Manchild and learning how to play funk music. Because I wasn't playing funk music whatsoever. I also learned to play other instruments than the guitar. I picked up the piano by watching Reggie Griffin. He inspired me to want to do more than just play guitar. I constantly learned from everyone.
Even playing Top 40 with the Crowd Pleasers, it was so helpful. When you're in a band playing hit songs every night, you start to learn what the structure of a hit song is, and why people like it, and what parts they react to. It kind of teaches you how to write music as well. It's all part of the journey and preparation that helps make you who you are.
Kyle: Finally, I wanted to ask you about the legacy of the soul, funk, and R&B music scene here in Indianapolis that nurtured your talent, and the talents of your brothers when you were young men. Indianapolis is known for this great legacy of jazz music with guys like Freddie Hubbard, Wes Montgomery, and all those world class musicians. But I think there was an equally talented crew of R&B musicians who followed them in the '60s and '70s. You mentioned the you'd walk down the streets and bands were playing everywhere you looked. There was Lamp Records, and all the great artists associated with that label, from Rodney Stepp to James Davis, to Lester Johnson, and your compatriots in Manchild. Do you have any thoughts on the legacy of soul music in Indianapolis, and those musicians here who don't often receive the same recognition as the jazz players?
Babyface: Yeah, it was summers of music, and so many acts. I remember there was a big act called Words of Wisdom, and more on the jazz side there was a band called Merging Traffic. There were so many acts.
I remember when we were in The Elements, we auditioned at a country club on the Northside, it was on Grandview Street. It was the first Black country club, and everybody wanted to be a part of it. Bu we could only hope to go there, because we couldn't afford to get in. But as a band we got to play there a couple times.
I remember in ninth grade something huge happened. Curtis Mayfield was coming to town, and Charles Williams was the promoter. He had a citywide talent contest for bands to come and open up for Curtis Mayfield. I remember Words of Wisdom was one of those groups. They were kind of like The Fifth Dimension. I can't believe it, but we were one of the groups that made it. So we performed at The Coliseum, the same place where I'd seen the Jackson 5. We went onstage and sang "For Once in My Life" by Stevie Wonder. It was an amazing thing that we actually made it and performed, and we were picked from a whole lot of bands throughout the city.
The music was so important, and it was such a big piece of Indianapolis. There were always the jazz musicians, and there were amazing guitar players around that you'd hear about. You would always walk around and hear about musicians, and search them out.
It started early. I grew up watching the Soul Innovations, and Alvino Manson, who became a boxer later, but initially he was performing. He was like James Brown. My brother was like a mixture of James Brown and David Ruffin. There was so much music, and everyone was striving to be really great musicians. Which I think is a very rich history to come from. Had that not been my city, I don't know if I would've found myself without having the opportunity of growing up in Indianapolis. As a matter of fact when I think of L.A. Reid, he came to Indianapolis to play because that's where the music was growing. In Indianapolis there were places to perform at, you had the Zodiac Club, Night Flight, Function Junction, Mark IV, and The Inn Crowd. You had so many different places to perform at where people could come see you play nightly. You could play six nights a week from 10 to 2 in the morning. It was a place where you could practice your trade, so to say. You could learn how to be a musician, and a performer in the best way, because you were getting real reactions from people. That's the amazing thing about Indianapolis.
It was that way for a long time, but it started to change when disco came in.
Kyle: Yeah, the DJ culture took over.
Babyface: Yeah, it started turning to DJs and the live bands started dying away.
Kyle: And could you clarify for me which one of your groups was it that opened for Curtis Mayfield?
Babyface: It was The Elements.
Kyle: Ok, I'm a huge Curtis Mayfield fan, and I'm kind of obsessed with that 1972 concert at the Coliseum. It was packaged as the "Superfly Revue" and Ron O'Neal himself made an appearance onstage. My friend Herman Slaughter from Words of Wisdom had mentioned to me that his group were one of the local openers for that show. I'm sure he'll be pleased that you remember his group fondly.
Babyface: Words of Wisdom had already made it, and they were who we were trying to be.
Kyle: I was surprised to hear you mention Merging Traffic, who were more of a jazz-oriented group. They had an amazing singer named George Benn.
Babyface: One of my friends Rayford Griffin, he was part of Merging Traffic. Rayford was in Tarnished Silver with us throughout our high school years. Rayford was an amazing musician. He went on to play with Jean Luc Ponty. We didn't feel worthy to play with him. We were so happy that he played with us.
A simple glance at Kenny
"
Babyface
"
Edmonds' categorized accomplishments easily turns into an eye-opening examination.
I think there was something about the musicianship, it was important that you were a really good musician. It was important to me, but I didn't feel like I was as good as everyone else. I was learning all the time, but my main drive was always the songs. I was always trying to write the songs, trying to write the pretty songs. I always leaned more towards that, as opposed to trying to be the best musician. So I was just honored to be playing with a Reggie Griffin, or with a Rayford Griffin. Throughout the years there have been so many great musicians in Indianapolis.
Kyle: I love that you have such a great recall of all these different Indianapolis groups and artists. It's absolutely amazing, and I think it's a great testimony to all the talent in the city. Some of these names may not be as familiar to the public as yours is, but there were certainly many great geniuses playing here, and some of them are still at work in the city. So it's great that you shared all this today, I really appreciate it.
Babyface: Well, I'm pleasantly surprised by your knowledge of it all. It's nice that you're writing about it. As you say, there are so many musicians there, and we inspire each other. Sometimes the inspiration comes from just even being competitive. We were competing against each other most of the time, it was about who had the better band.
I remember -- and sorry I keep going through all these stories -- but I remember this one kid named Ken Webster. I think his father was part of a big band, and he was a really good, almost Hendrix-like guitar player. He used to come up to me and say, "Come over to my house. I want to challenge you. I'm going to kick your ass." And he scared me, because I knew that he could. (laughs) But I wanted to learn how to do what he could do. That's what it was like, it was almost kind of a sport. You'd have respect for each other, but you were also like, "You better come to play." So without being jazz musicians, we certainly had the jazz musician mentality many times. It was about kicking ass and taking names.
Kyle: Who did Ken Webster play with?
Babyface: I don't know that he played with anybody. He was just kind of this loner guitar player. His brother was supposed to be a really good musician too. But that's how many different bands and musicians there were.
I remember The Vanguards clearly, and that song "It's Too Late For Love." That was a song I remember the Soul Innovations used to play, and we would sing that song too.
So music has been a big piece of Indianapolis. But I think it was necessary for me to leave to be able to grow, and find out what else was out there. Because of that I think I was able to grow as an artist and a musician.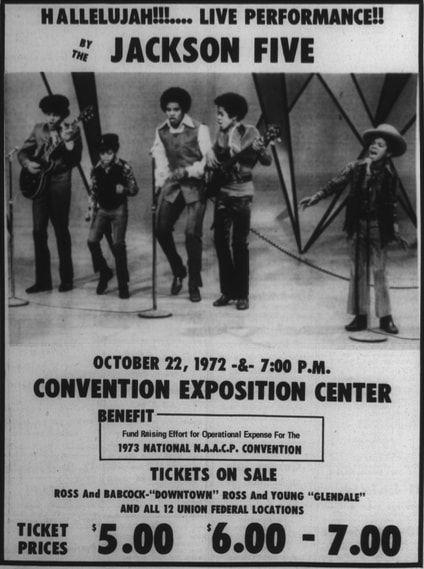 I wouldn't be surprised by the talent that's still there. There's another version of myself in a young artist there. He might be quiet, he might not be that loud about it, but he has that feeling. All I would say to that person is that you have to have the drive. There's not just one person that makes a call, and you're gonna make it because of this one person. It's because of so many people along the way, and the journey of learning from every situation that you're in. That ultimately prepares you when the opportunity comes. There were times in my career where I'd written songs, and I tried to place songs in places, and I feel like I've had for more rejection than acceptance of things. You just have to keep going and try to learn.
But it all starts from the beginning, and someone like Tony Black recording a 13 or 14-year-old kid who has written a song about a girl he's crazy about. That song was coming from real life experience, and real heart. Because of that, the passion was real. Apparently Tony must have seen that, and felt that through the song. I think it's an amazing thing that there are people like that who inspire you. They aren't necessarily loud about it, but it's the fact that they recognize you, or recognize a kid. They don't necessarily hook you up with the person that gets you the record deal, but it's their acceptance of you that pushes you along, and let's you keep going. There are a lot of heroes like that, musical heroes I like to call them, people who inspire you along the way, or help any artist become the best they can be.