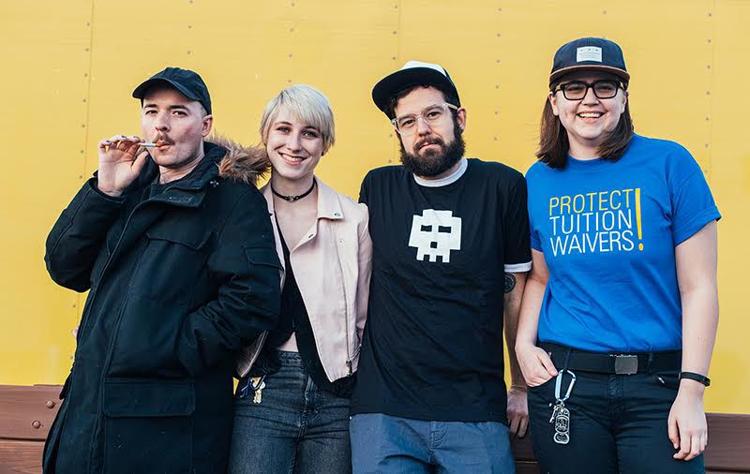 The Spandrels are so hot right now. The Indianapolis/Champaign-Urbana noise-pop group have joined Rat King Records and premiered their debut cassingle "Tiger's Eye." Yes, cassettes are still a thing friends. You can stream the track here before its official release on March 16. 
"Rat King was the perfect option: we could stay local while still working with someone who knows their stuff and could help us get exposure outside of our local communities," Spandrels drummer Christine Pallon said about releasing "Tiger's Eye" via Rat King. 
"We are insanely excited to be working with Spandrels especially after seeing them shred many times in various basements/clubs in the midwest," Rat King Records' Aaron Schults said. "I am sincerely so happy to help these very creative and wonderful people on this release."
The group recorded the cassette in Champaign, where three of its four members are based out of. 
"Isabel [Skidmore] and I put out a tape with our band La Louve in 2016 through Rat King, so we knew that Aaron [Schults] was on top of his game and would do a great job with getting everything set up," Pallon added. 
The four-piece band embark on an East Coast tour later this month, performing in six different states over the course of seven days. They'll return home to Indy to cap off the tour at the State Street Pub on March 24.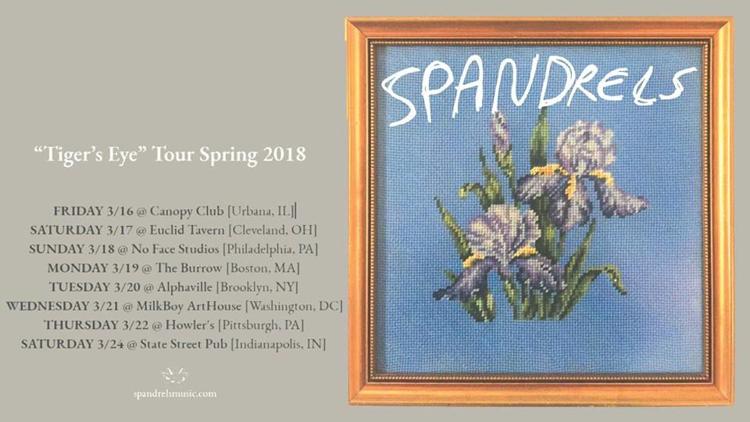 The band's event page for the tour says: "We'll have cassettes and t-shirts and stickers and it will all be very exciting and gay." 
Sounds like something you don't want to miss.