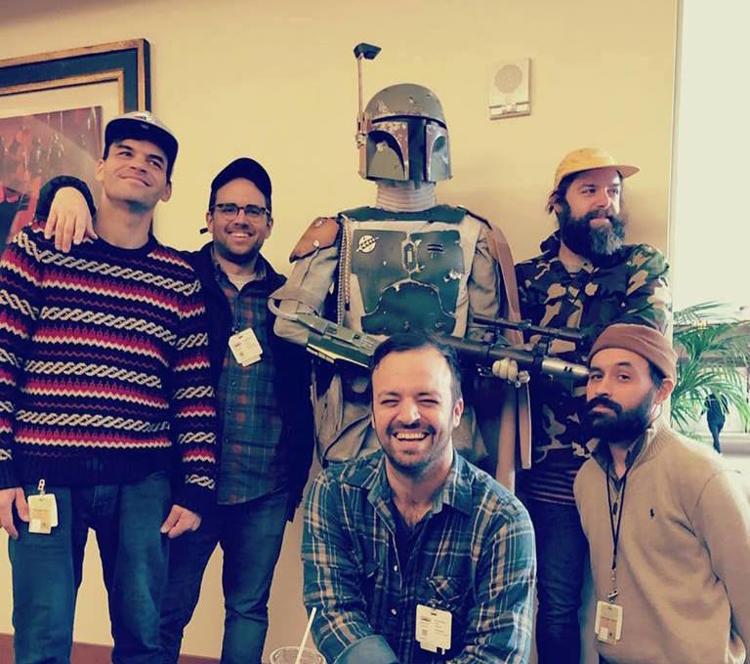 We interrupt your regularly scheduled Wednesday afternoon to bring you an important message. Soundcheck. Beeeeeeeeeeeeeeeeep.
THURSDAY 11.29
mewithoutYou at HI-FI
Last year mewithoutYou celebrated the 15th anniversary of their debut album [A→B] Life with a tour performing the record in its entirety and it was easily the best show I have ever fucking been to. The band released [Untitled] a few months ago and I was ready to be a little let down, with hopes so high for them to return to a heavier sound. Holy shit, I wasn't. Don't miss them at HI-FI, I'll be the guy who already knows every word to the new songs somehow.


SATURDAY 12.1
Low Pone Queer Dance Party at Pioneer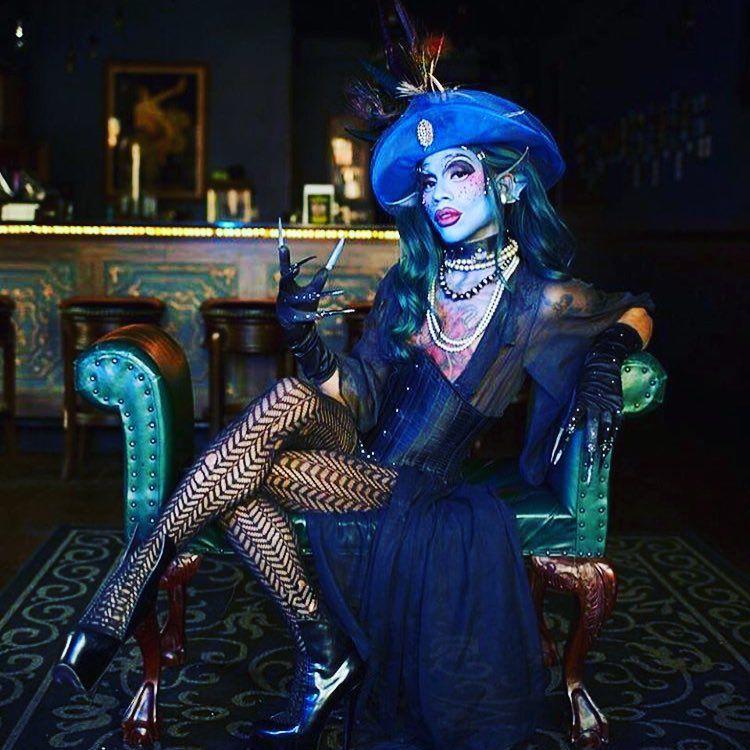 It's the first Saturday of the month ya'll, so you know what that means. Low Pone is taking over Pioneer all night for the dopest dance party in town (according to your Best of Indy 2018 votes). This month's special guests are Abhora from Los Angeles and Maxi Glamour, a gender non-conforming demonoid from St. Louis. As always, the event will be hosted by Mary Fagdelane and Stevie Dicks with DJ Little Town spinning the tunes.
SUNDAY 12.2
Canned Heat at The Vogue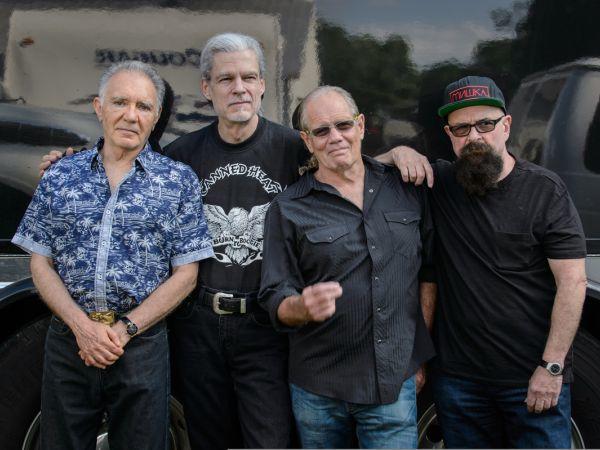 If you're into psych-rock and have never listened to Canned Heat, you are fuckin' up. Formed in Los Angeles in '65, they're named after a Tommy Johnson song from 1928 about an alcoholic, so desperate for booze that he resorted to drinking Sterno. While the current line-up of the band features none of the original members, it does include all three surviving members of the 'classic line-up' who played with the band at Woodstock. So, close enough.
WEDNESDAY 11.28
Amy Ray Band w/ Chastity Brown HI-FI 8 p.m. $18, 21+
Crocea Mors EP Release w/ Chelshots & Quasi Ragged Pioneer 7 p.m. FREE, 21+
Sound Lab with Oreo Jones Listen Hear 6 p.m. FREE, all-ages
Jonathan Parker Duke's Indy 8 p.m. FREE, 21+
Rodney Stepp presents Skypp and Damon Karl The Jazz Kitchen 6 p.m. $15 - $25, 21+
Dino Launch Committee, The Sliding Glass, Wampus Milk Daddies, Mogon State Street Pub 9 p.m. $5, 21+
Family Jam The Mousetrap 9 p.m. FREE, 21+
Live Music Wednesdays featuring Robert Newport St. Joseph Brewery 7:30 p.m. FREE, 21+
Chris Burch Duo Tin Roof 7 p.m. FREE, 21+
THURSDAY 11.29
Zap Black // Surgeons in Heat (WI) // Chives // Moon Goons Indiana City Brewing Company 7 p.m. FREE, 21+
Labour Day Weekend, summerbruise, Spicoli, Brooks Morales Healer 7 p.m. $5, all-ages
The Night Alt 103.3 Stole Xmas: CHVRCHES, AJR, The Struts Indiana Farmers Coliseum 7 p.m. $25 - $60, 18+
Cannibal Corpse w/ Hate Eternal The Vogue 8 p.m. $25 - $30, 21+
The Night Owl Country Band Duke's Indy 8 p.m. FREE,  21+
Heaven Honey, Team Leader, Radar Gold State Street Pub 9 p.m. $5, 21+
Altered Thurzdaze w/ Ill Gates The Mousetrap 9 p.m. $13, 21+
NO PIT CHERRIES, IN THE PINES CHINA CAT SUN FLOWER Melody Inn 8 p.m. $5, 21+
Laura Rain & The Caesars Slippery Noodle Inn 8:30 p.m. $5, 21+
FRIDAY 11.30
Ishia w/ Cairo Jag, Kiddo, GRXZZ HI-FI 7:30 p.m. $10, 21+
Colter Wall w/ Vincent Neil Emerson The Vogue 8 p.m. $20, 21+
Joe Marcinek JM3 with 800 LB Gorilla The Mousetrap 9 p.m. $8, 21+
Dwight Night: A Musical Tribute to Dwight Yokam Duke's Indy 8 p.m. FREE, 21+
H1Z1, Dreamy D, Replaced By Robots State Street Pub 9 p.m. $5, 21+
The Outer Vibe The Rathskeller 8:30 p.m. FREE, 21+
Rick Dodd & The Dickrods Melody Inn 7 p.m. $5, 21+
Reverend Raven & The Chain Smokin' Altar Boys Slippery Noodle Inn 7 p.m. $5 - $10, 21+
The Lacs 8 Seconds Saloon 6 p.m. $10 - $20, 21+
Shift Bit The District Tap 10 p.m. FREE, 21+
SATURDAY 12.1
The Weeks w/ The Lonely Biscuits HI-FI 8 p.m. $14, 21+
Low Pone Queer Dance Party Pioneer 10 p.m. $5,21+
Blue Dream // Strange Foliage Square Cat Vinyl 8 p.m. $5, all-ages
JMV and 1070 The Fan Present Yacht Rock Revue Egyptian Room at Old National Centre 9 p.m. $25, 18+
TEENAGE BOTTLEROCKET,THE JASONS, and TIGHTWIRE Melody Inn 9 p.m. $15, 21+
Rod Tuffcurls & The Bench Press The Vogue 10 p.m. $15, 21+
David Allan Coe 8 Seconds Saloon 8 p.m. $10 - $25, 21+
American Pianists Awards | Keelan Dimick The Jazz Kitchen 6 p.m. $35, 21+
Philia w/ Porch Kat & Pet Envy The Mousetrap 9 p.m. $8, 21+
Kingfish Black Circle Brewing Company 8 p.m. FREE, 21+
SUNDAY 12.2
Volunteer Department, Nrvous, Adam Gross, Moon Ruin State Street Pub 9 p.m. $5, 21+
Felly, Gyyps, & Trip Carter Emerson Theater 7 p.m. $20, all-ages
Bedazzling Melodies of the Season w/ Paula Dione Ingram The Jazz Kitchen 4:30 p.m. $30 - $40, 21+
The Marcus King Band w/ Ida Mae The Bluebird (Bloomington) 7 p.m. $20, 21+
MONDAY 12.3
Death Cab for Cutie w/ Rayland Baxter Murat Theatre at Old National Centre 7:30 p.m. $40 - $85, all-ages
Gene Deer Slippery Noodle Inn 7:30 p.m. FREE, 21+
TUESDAY 12.4
An Evening with Gabriel Kahane HI-FI 7 p.m. $17, 21+
Union Suit Rally and GIRLS GUNS & GLORY Melody Inn 7 p.m. $5, 21+