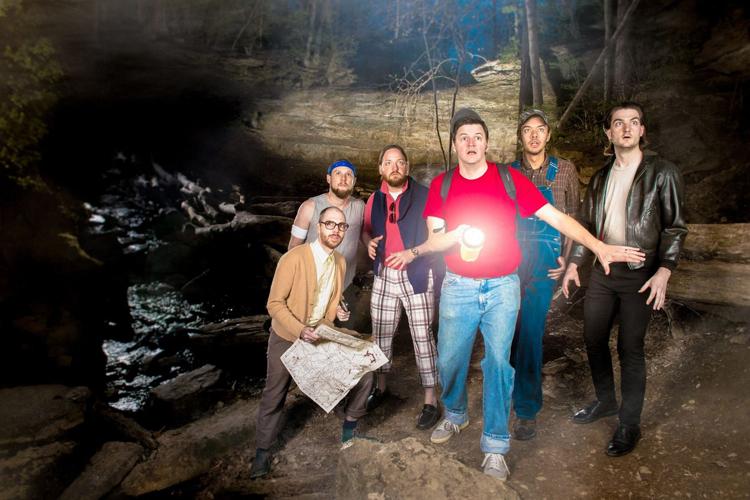 Anybody remember the Midtown song at the end of Forget What You Know that somehow, their label agreed to let them release even though it was thirteen minutes long and most of that thirteen minutes is them repeating all of the versions of the chorus on top of one another over and over again? 
I feel like Soundcheck is kind of like that.
THURSDAY 10.18
Project Pat at 247 Sky Bar
Daaaaamn, son. Rap legend Project Pat will be here on Thursday night and it's the perfect opportunity to check out Sky Bar for the first time, just in case you haven't yet. As a Memphis native (and Juicy J's older brother) Pat has made a significant mark on the hip-hop scene in his double-decade career and his latest release M.O.B. is, to put it simply, just as good as his old shit.

FRIDAY 10.19
G Herbo at Egyptian Room at Old National Centre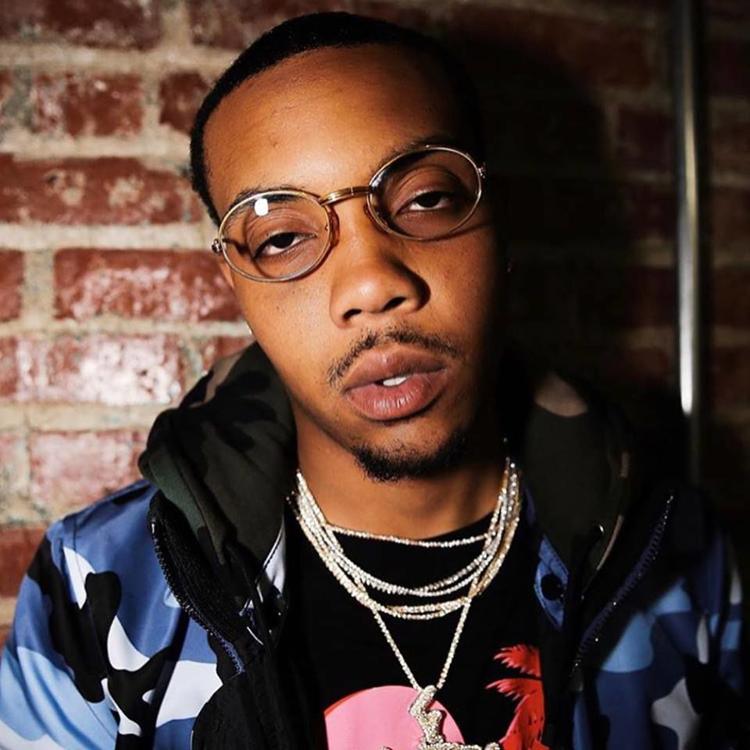 Don't miss the best thing to come from Chicago since me, when I moved back to Indy from there a few years ago: G Herbo. He released Strictly 4 My Fans late last year and will be taking over the Egyptian Room with Southside and Queen Key on Friday. Catch him now, 'cause I promise next time he comes through it'll be at a way bigger venue.
SATURDAY 10.20
A Place To Bury Strangers at HI-FI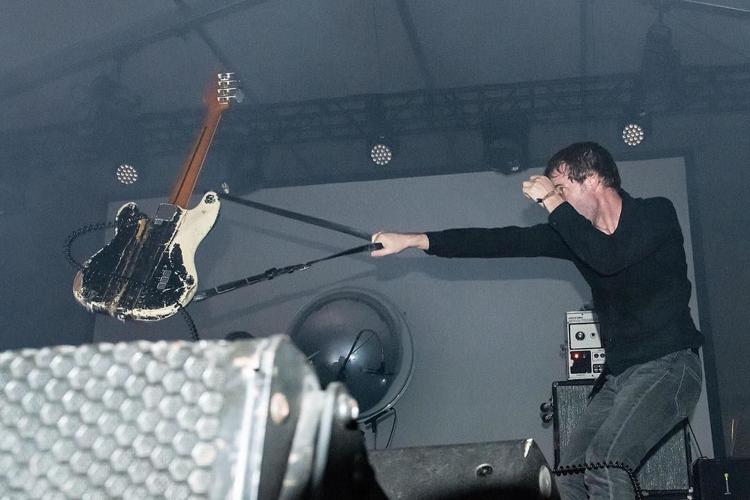 A Place To Bury Strangers released Never Coming Back earlier this year and I thought to myself, "Damn, they're never coming back." Well, I was wrong. They are, in fact. So borrow some airport worker's hearing protection and head to HI-FI for the loudest fucking band in the world. Also, they're playing with S-E-R-V-I-C-E, so Happy Birthday to me!

Mike Adams at His Honest Weight at Pioneer
There are a few bands from Bloomington that you simply have to mention when talking about Indiana's music scene, and most of them have a guy named Mike in them, and Mike Adams at His Honest Weight is one of those bands. They're a dream-pop raft surfing the crest of the chillest wave. They released Casino Drone on Joyful Noise in 2016 and they'll be at Pioneer on Saturday. 
"And I'll fall into my brothers' arms when the money's gone
But for now you be my Rivers, I'll be your Matt Sharp"

MONDAY 10.22
THUNDERPUSSY at HI-FI
Monday night at HI-FI is your chance to witness the white-hot, molten rock of Seattle's THUNDERPUSSY. I cannot recommend this shit hard enough. Every one of their songs is a carefully crafted stadium-worthy blues anthem. (Beyonce meets Led Zeppelin.) They're on tour in support of their debut self-titled album, don't miss it. Long live the Speed Queen.
Need more? We gotcha covered.
WEDNESDAY 10.17
Tall Heights w/ Old Sea Brigade, Frances Cone HI-FI 7:30 p.m. $15, 21+
Particle w/ From Another Mother The Mousetrap 9 p.m. $12, 21+
Ghost Mutant: Pint Night Spins Pioneer 9 p.m. FREE, 21+
Patrick Wright Trio The Jazz Kitchen 7 p.m. $10, 21+
Seafoam Green The Melody Inn 7 p.m. $6, 21+
The Jukebox Janes MashCraft on Delaware 7 p.m. FREE, 21+
THURSDAY 10.18
Scott Bradlee's Postmodern Jukebox The Palladium 7:30 p.m. $35 and up, 18+
Dorrough Music The Vogue Theatre 8 p.m. $25 - $50, 21+
Hoodie Allen Deluxe at Old National Centre 9 p.m. $35, all-ages
Noah Kahan w/ Dean Lewis HI-FI 8 p.m. $17, 21+
Jake Owen Indiana State Fairgrounds 7 p.m. $25 and up, 18+
Avi Buffalo, Haunted Summer Square Cat Vinyl 7 p.m. $8, all-ages
Altered Thurzdaze w/ YOOKiE The Mousetrap 9 p.m. $15, 21+
David Ertel & Juice Live Pioneer 7:30 p.m. FREE, 21+
Blacklist Regulars, Burning Giant The Melody Inn 8 p.m. $5, 21+
The Good Day Tour ft. Z Money & Kodie Shane Emerson Theater 6:30 p.m. $20, all-ages
Vanessa Collier Slippery Noodle Inn 8:30 p.m. $5, 21+
FRIDAY 10.19
Candlebox w/ Brent James & The Vintage Youth Deluxe at Old National Centre 8 p.m. $27.50 - $40, all-ages
Plies The Vogue Theatre 9 p.m. $60 and up, 21+
Jakubi w/ Blue Moon Revue HI-FI 8 p.m. $15, 21+
Lari Pati Pioneer 9 p.m. $10, 21+
Awake the Wilde, Palace, Papa Warfleigh's Funk Revival The Melody Inn 9 p.m. $6, 21+
Adam Hood w/ Special Guest Jenny Tolman LO-FI Lounge 7 p.m. $12, 21+
Soft Machine ft. '70s members John Etheridge, Roy Babbington, & Gary Husband The Irving Theater 7:30 p.m. $40 - $60, all-ages
Modest Mouse Indiana University Auditorium (Bloomington) 8 p.m. $31.50 and up, all-ages

Big Daddy Caddy, Paul Holdman Band Slippery Noodle Inn 8:30 p.m. $10, 21+
 SATURDAY 10.20
Social Distortion w/ Will Hoge + Pony Bradshaw Egyptian Room at Old National Centre 8 p.m. $45, all-ages
Prof Deluxe at Old National Centre 10 p.m. $20, all-ages
Babe Club w/ Airpark Square Cat Vinyl 8 p.m. $8, all-ages
Flatland Harmony Experiment Indy Folk Series 7 p.m. $20, all-ages
Brandon Meeks Quintet ft. pianist William Menefield The Jazz Kitchen 7:30 p.m. $15, 21+
Walk Among Us, In Calico and The Big Bad The Melody Inn 9 p.m. $6, 21+
Joseph Mojo and Morganfield Slippery Noodle Inn 8:30 p.m. $5, 21+
Mark Battles Emerson Theater 6:30 p.m. $20 - $45, all-ages
Abandoned By Bears, Youth Fountain, Boys of Fall, Normundy Hoosier Dome 6:30 p.m. $15, all-ages
SUNDAY 10.21
Mikaela Davis - Delivery Tour w/ Jeff Kelly and The Graveyard Shift HI-FI 7 p.m. $14, 21+
Hyryder The Mousetrap 9 p.m. $10, 21+
Chamber Music The Jazz Kitchen 7 p.m. $10, 21+
Cocoanut Grove Lounge Hosted by DJ Souxie Snapdragon The Melody Inn 7 p.m. $5, 21+
We Came as Romans Hoosier Dome 6 p.m. $20, all-ages
Gordon Bonham Blues Band Slippery Noodle Inn 7:30 p.m. FREE, 21+
MONDAY 10.22
Mod Sun Deluxe at Old National Centre 8 p.m. $20, all-ages
Zach Day & Friends Slippery Noodle Inn 7:30 p.m. FREE, 21+
Songwriter's Open Mic Hosted by Chris Wolf Square Cat Vinyl 6:30 p.m. FREE, all-ages
TUESDAY 10.23
Eden w/ Sasha Sloan Deluxe at Old National Centre 8 p.m. $25, all-ages
Nosferat II, Chives, Think Tank State Street Pub 9 p.m. $5, 21+
Matt Hires, JD Eicher, Dan Rodriguez Square Cat Vinyl 7 p.m. $10, all-ages