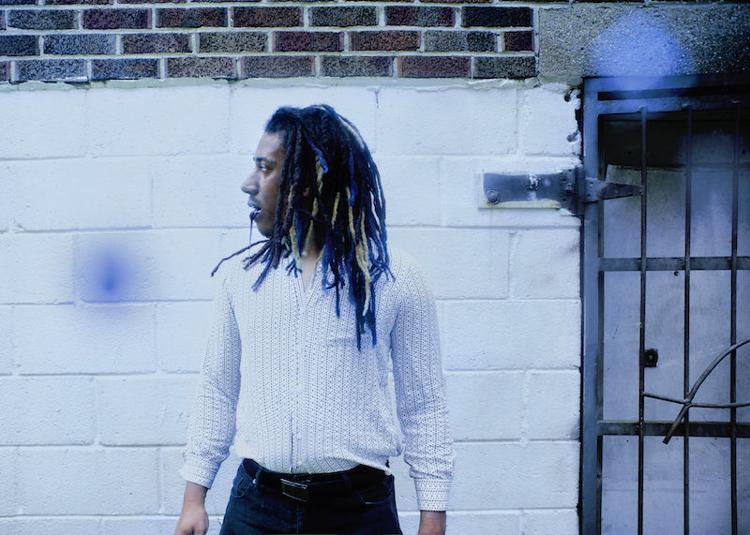 It would be hard to have a conversation about Indianapolis music in the past five years without mentioning the name Sirius Blvck.
An eternal champion of the Circle City, Blvck (born Nicolas Askren) has amassed an impressive catalog of releases over the course of his career, while also performing in the Naptown hip-hop juggernaut Ghost Gun Summer.  After dropping Nxghtcrawlr in 2016, the versatile emcee returns this year with his latest album Major Threat.
Although its official online release date will be on Oct. 31, Naptown fans can grab Major Threat early when Blvck returns for an album release show at HI-FI on Saturday, Oct. 13. Unlike previous Sirius Blvck albums, Major Threat will be available on vinyl via U.S. label Near Mint. Additionally, Blvck's show at HI-FI marks a celebratory return home, as he and his family have decided to move back to Indianapolis after a brief stint of living out in Tacoma, Washington.
"I wanted to come out here [to Washington] and do what I needed to do, and I did that," Blvck says. "Now, I get to come back and just continue to build on what we've already been doing."
Much like with previous releases, Blvck has put a lot of thought into Major Threat and its overall delivery. "Major Threat has been in the works probably as long as Light in the Attic or Nightcrawlr were in the works," Blvck says. "I had the names for all three of those albums for quite a few years and slowly but surely released them." Much like he does with other records, Blvck also had a grand vision in mind for how he wanted Major Threat to sound. 
"I had always wanted to do something with shorter songs—something that was a little bit out of the norm from what I usually do," he says. "[I wanted to do] something that was a little more modern on the production side."
To help accomplish this sound, Blvck teamed up with Bobby Tryll, who produced most of the songs on Major Threat. "Bobby Tryll started sending me beats that fit the vibe I wanted to go for," Blvck says. In addition to his choice in production, Blvck also aimed to shift his approach to rapping on Major Threat.
"With a lot of my albums, I like to really delve deep emotionally and take you where I'm at and through what I'm going through," Blvck says. "But with this album, I reached out and stepped outside of myself. Like with 'Vonnegut.' I really wanted to make the song more in-your-face and more susceptible to a larger audience."
In addition to his approach, Blvck admits the content on Major Threat is a little darker than usual. 
"The album itself is somewhat dark in a lot of different ways," he says. "A lot of my albums have a dark undertone, but this is dark in another way. It's not necessarily dark sonically. But lyrically, the direction the album takes from beginning to end gets sadder as it goes."
In reflecting on where Major Threat falls in terms of his artistic progression, Blvck sees the album as a stepping-stone into the future. 
"Major Threat is the destruction of my destructive side," he says. "The major threat is me—I'm a threat to myself. So it's just another way to rebirth myself, shed this skin, and start fresh."
He continues, "I've really figured out who I am in the past year, just in terms of what I like, what I don't like, what I'll put up with, and what I won't put up with. Being able to define my terms has kind of helped me figure out where the fuck I want to go next."
As for the decision to press Major Threat to vinyl, Blvck explains that the circumstances were just ideal this time around. 
"I've had opportunities in the past to do vinyl," he says. "With some of those opportunities, we even got pretty far in the process, but it just ended up not working out, partly because I wasn't satisfied with what I would be getting out of the deal. Going into this, I let them [Near Mint] know what I wanted right off the bat, and they've been amazing."
In looking ahead to his Indy return, Blvck admits he's excited to come back home again.
"All of my friends, all of my experiences, and everything that I know is based out of Indianapolis," he says. "Indianapolis is my home. No matter what I do, I'm always going to find my way back there."