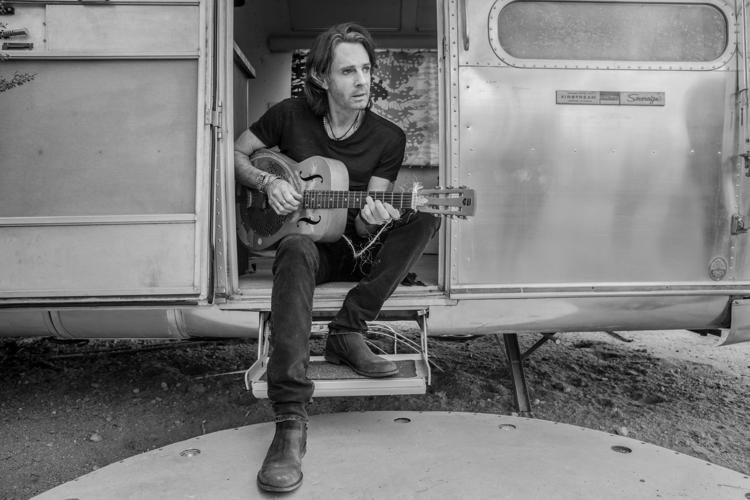 Actor, author, singer, songwriter and damn good guitarist Rick Springfield makes a stop at the Indiana State Fair on Friday, Aug. 3  as part of his 2018 tour in support of his latest album Snake King.  I spoke with him by phone this week as he and the band made their way to a show in Atlantic City.
Springfield turns 69 in August, and he's been busting his ass in the music business for the vast majority of the past 50. His debut solo album Beginnings was released in 1972, and 10 years later, he became a Grammy award winning 1980s phenomenon with his Working Class Dog LP and singles like "Jessie's Girl," "Don't Talk to Strangers," and "Affair of the Heart."
His newest album, Snake King, is far more soulful and blues-laden than any of his 20 previous. It's a big departure for the artist in terms of recording, but not necessarily influences, as I discovered during our brief, but laugh-filled, chat.
NUVO:  I had a chance to listen to the new album and really enjoyed it. I knew you can play guitar, but had no idea you are so great on slide. Can you talk a little about Snake King? It's much more blues-oriented than your previous work. How did it come about at this point in your career?
SPRINGFIELD:  I've always loved and been inspired by the great blues guitarists, and I've been playing the blues since I was 15. As a kid [in Australia], my first couple of bands were blues bands. At that time, the Rolling Stones and the Yardbirds were big, and if you liked them, you dug in to see what their musical influences were. Those were the guys we wanted to emulate, guys like Lightnin' Hopkins, B.B. King. My first few bands played their songs, not covers of the Stones or Beatles.
Guys my age, we grew up on that. If you look at the greats like Jimmy Page, Eric Clapton, and Jeff Beck, they're playing the blues progressions they were raised on. So the new album is just my way of finally getting to play blues progressions and the type of music I've been playing since I was a kid, the stuff I still play when I jam. And the lyrics on Snake King are darker than pop, so blues suits them much better.
NUVO: You're coming up on 50 years in the music business, and there have been lot of records in those years. How do you go about choosing from a catalogue so extensive and then mix up the set list and keep it fresh?
SPRINGFIELD: Oh, yeah. There's a lot to choose from. But we have three different shows: one is a solo storyteller performance where it's pretty much just me and a guitar; then there are shows with the whole band, the big rock band thing; and we also do a symphony show where we play with large orchestras. The set lists for each of those is different, so are the audiences, that keeps it different and exciting for us.
No matter which of the shows we're doing, we do all the hits. That's why you go to see someone, right? And we throw in new music like the tracks from Snake King. We also go way back sometimes, we just added a couple songs from the late 70s and early 80s and are having a lot of fun with those.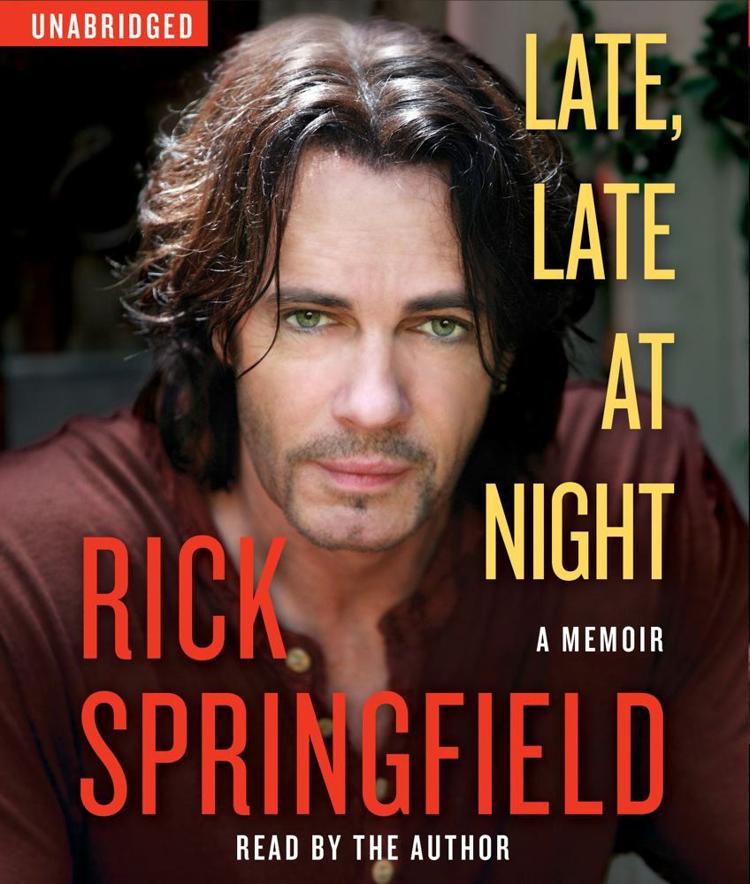 NUVO: I know you've written two books. Your "rock and roll memoir" Late, Late at Night came out in 2010 and a novel in 2014 called Magnificent Vibration. I don't really have any questions about the memoir, you, uh, pretty much say it all in the book
SPRINGFIELD: (Laughs) Yeah it's all in there.
NUVO: Instead, I wanted to ask about Magnificent Vibration. It was compared to Hitchhiker's Guide to the Galaxy a lot when it came out. Do you consider it a science fiction novel, and is that a genre you've always been in to?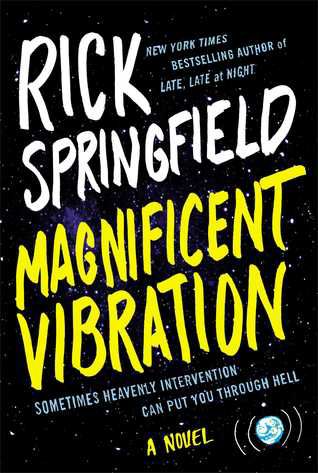 SPRINGFIELD: It's absolutely my favorite to read, but Magnificent Vibration isn't really sci-fi; it's more metaphysical. I think it was just easier to brand that way. It's actually more about humankind, how badly we are screwing up the world, how we are the worst possible caretakers nature could have selected, and it asks what can we do about it. I'm working on the follow-up now. It's going through the second stage of revisions and hopefully it will be out next year.
NUVO: Are you tapping into the same energy when you're writing books as you are when writing music and lyrics, or does it come from a different place?
SPRINGFIELD: It's totally coming from the same place. Music, acting, books--it's all the same thing really. It comes from the same center and the same drive. But, prose is longer and doesn't have to rhyme (laughing) so it's not exactly the same.
NUVO: I know Rolling Stone made you famous in the sci-fi and gaming community a few years back when they did that profile on your epic Star Wars action figure collection. Are you still adding to it?
SPRINGFIELD: I'm actually selling them right now. I'm just kind of over it. I had them for a really long time, and after the Rolling Stone thing I was kind of like 'What the fuck am I doing? Why do I have all of these?' (laughing). So I'm selling them. The prices are outrageous, it's crazy what people like me pay for these things. I'm only keeping one. His name is Head Man (how's that for a name, right?), it's a Turkish bootleg and there are only two in the world and I have one. It took me forever to get it, so that one I'm keeping.
NUVO: Your show at the State Fair on Aug. 3 overlaps with Gen Con in downtown Indianapolis, have you ever been to Gen Con or Comic Con?
SPRINGFIELD: I haven't yet, but I'd love to. We were just in San Diego for a performance with the symphony and Comic Con was that weekend. It was crazy. I couldn't believe how many people were there. I really would like to go.
NUVO: I heard Mark Hamill dressed in a storm trooper uniform and walked around unrecognized all day and had a great time.
SPRINGFIELD: That sounds exactly like something Mark would do. I've known him a while, a really nice guy. Our kids went to school together. He's such a great guy. Maybe I should dress up and pull something like that.
NUVO: You mentioned acting earlier, I know it's been a few years, but you had the chance to work with two of my idols, Meryl Streep and Diablo Cody, on Ricki and the Flash (2015) what was that experience like?
SPRINGFIELD: It was fantastic. Diablo Cody was awesome, very encouraging. Her script was excellent, and she was always on set giving me the thumbs up after a scene and helping where I needed it. I remember we went to the first table reading together and she was so nervous. In the car she was saying, 'This is so scary,' and I was like, 'Come on, you're an Oscar winner! Why are you nervous?' But I get it. It's the same thing when I write a new song. I'm always nervous to play it for people in case it sucks.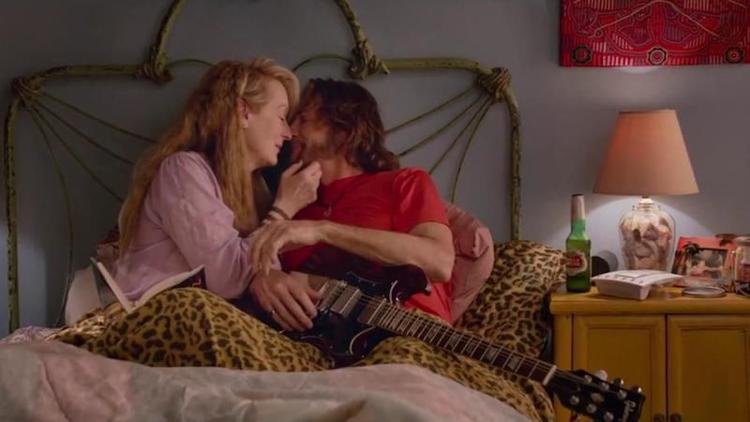 NUVO: Going all the way back to the beginning, I wanted to ask about your first foray into acting -- Mission: Magic.
SPRINGFIELD: (a lot of laughter) Oh, god. You can't really really remember that, can you?
NUVO: Are you kidding? That was prime Saturday morning cartoon viewing in the 1970s. I grew up on all of those animated shows--the Osmonds, Jackson 5, Josie and the Pussycats and you on Mission: Magic.
SPRINGFIELD: Yeah, you were the demographic then. The thing is, when they pitched me the idea they said it was going to be really cool animation, like Fantasia or Yellow Submarine, but by the time it had gone through the ABC corporate television machine it was fucking awful.
It's funny, no one ever asks about that one. Except Quentin Tarantino came up to me at a party once and was like, "Dude, Mission: Magic was my favorite show when I was a kid.'
NUVO: So would you ever play the Mission: Magic theme song in concert? I still know all the words!
SPRINGFIELD: (even more laughter) I can honestly say I have never, ever, ever played anything from Mission: Magic in concert. But maybe I should.