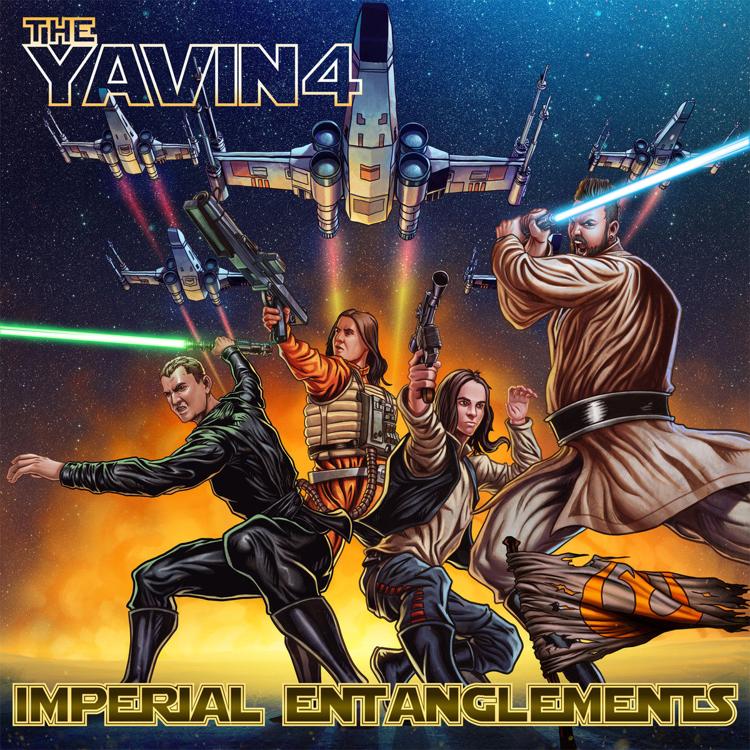 I love the fact that the Yavin 4 approach their affection of all-things Star Wars from varied perspectives. On the follow-up to their 2015 debut Intergalactic Rock and Roll, the band delivers an album of powerful hard rock hooks that approach their lyrical inspirations from angles both heroic and villainous. The result is that Imperial Entanglements draws you in instantly and never lets up through a furious 15-song assault.
Grab a copy of the album before you catch the band opening for the Lillingtons this August at White Rabbit Cabaret, because you'll want to be well-versed in these songs before the band takes the stage. "Hail, Palpatine!" digs in its hooks quickly and efficiently and is certain to become a crowd favorite at live shows. But "Son of a Sith" surprised me with its subtlety, adding dimensions to the band's sounds through a slower build as Jason Bambery turns Luke Skywalker's backstory into a psychedelic groove.
The band's not lying when they talk of these songs being heavier, darker and more dense musically than its predecessor. But it pays off immensely via an album proving the band is capable of being much more than a novelty. Call Imperial Entanglements the most pleasant surprise of a particularly strong local release slate. I suspect this will be, more than any other, the album I find myself listening to repeatedly, reveling in each song's hidden details.