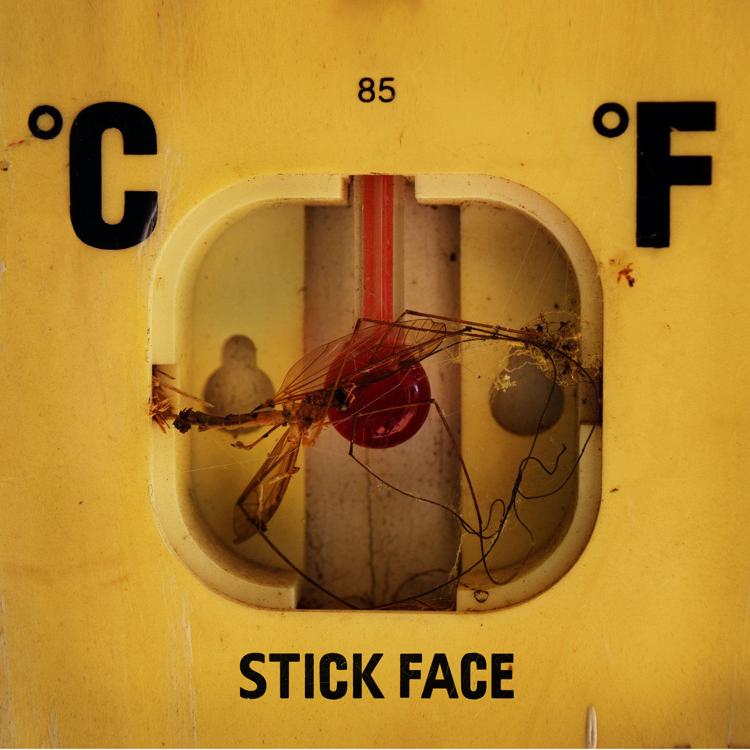 The Orchard Keepers
Stick Face
Self-released 
The Orchard Keepers are smart.
After packing the bill on their album release with killer sets from Louisville's Godawfuls and Bloomington's Katatonics, the band hit the stage at the Mel and opened with the strongest track off their latest album, Stick Face.
Ayanna Miller immediately took full control of the stage, her blues-tinged vocals melding perfectly with a frantic performance on guitar that drew the audience closer and guaranteed we'd all want to know more about these songs.
With Stick Face, the band's first full-length album, the Orchard Keepers solidify their reputation as a band to watch closely. I've heard about this band on a regular basis for quite some time, but that they could capture their live sound perfectly on record, with an album that instantly kicks into gear and provides listeners with ample material to ensure packed shows wherever they go, is certainly noteworthy.
The aforementioned "Crack Whore" opens with the perfect hook: "Your mother is a crack whore, your father is a man of the law!", melding the best Jack White-inspired vocal acrobatics with straightforward punk rock. The song, which details the life of a woman who is seemingly a victim of her circumstances ("Knocked up at 13, baby on her birthday – she's becoming her mother."), stands out for its take on escaping a toxic environment, even if for another one ("She's leaving the state 'cause they got good shit on the border … Rock a bye baby high in the trees, I'd stick around to help you but I gotta leave") and definitely bears up to repeat listens. (As for the non-FCC approved name, songwriter Ayanna Miller says, "I grew up with a lot of good friends whose families were impoverished and heavily involved in drugs. I saw how it affected them, and I saw how people who claimed to really care just judged them or felt pity for them. The harsh title is to emphasize the harsh truth and reality of the situation of these children. I want to make people uncomfortable so that they will listen.")
From there, it's a nonstop ride, as Stick Face draws together everything good about the band's live show into one sonic punch after another.
"Shit On The Lipstick" gives Ella Roberts plenty of room to open with a great bass solo, while the entire album is a playground for Nick Underwood to absolutely destroy on the drums. "Labyrinth of the Maker" opens with a touch of guitar noodling and then kicks into gear with Miller's confident vocals leading the way, and the hidden track after "6, 5 & 9" which closes the album sets the band completely loose in instrumental territory, a nearly six-minute exercise in how to rock without seeming to break a sweat.
Watching this local three-piece band perform live, you gain a deeper appreciation for what the Orchard Keepers have accomplished with Stick Face. By creating an album which sums up their sound and successfully draws upon their ample talents live to form an unmatched double-punch, they immediately set themselves apart from the rest of the local scene.
Grab a copy of the album to familiarize yourself with what the Orchard Keepers bring to the local punk-rock table, then make sure to catch their next live performance. The two work in tandem, and you won't fully appreciate the band without capturing their sound in an intimate venue while you still have that chance.