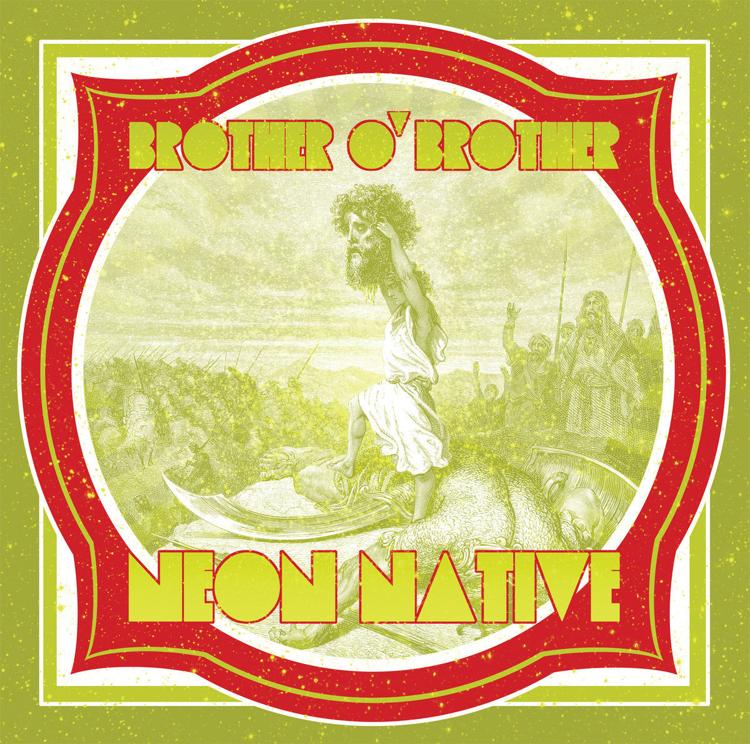 Neon Native has been out since May and is already pushing the limits of even the band's expectations, all but instantly demanding a second pressing on vinyl and making it all the more likely the hardest working band in Indianapolis will soon be nationally known. No matter how often I play these songs, they retain the visceral sound that you previously could only get by seeing the band live. That they've managed to evolve their studio sound so much over just three full-length records is impressive in itself. But when the songs are as good as they are on Neon Native, it becomes something you have to share repeatedly until the masses figure out what they're missing.
Chris Banta may have the reputation of a vinyl maven via all his work with Romanus Records, but it's easy to forget just how effortlessly he's able to take on the front-man role here. In a live setting it's as physically draining to watch him prowl the stage as it must be for him to actually pull off the moves. Yet as strong as their debut and Show Pony were as complete albums, Neon Native is the first to bring that experience into our collective headphones. "Sunshine" and the effortlessly expansive six-minute force "Fever" should be more than enough to convince you. If you can listen to Neon Native and still argue that rock is dead, you might as well hand in your critical credentials.
Grab a copy of this album and catch the band live in intimate venues while you still can.