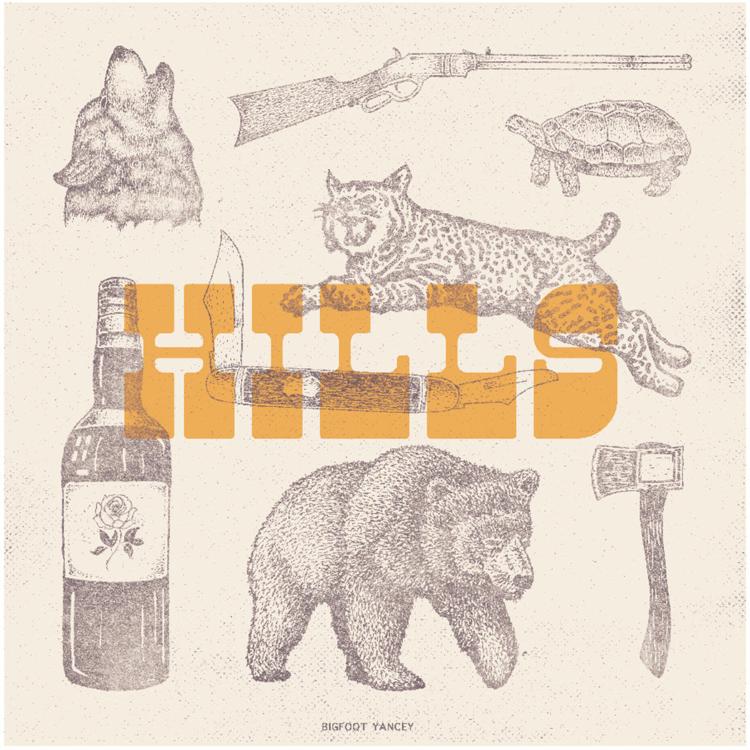 You'd be wrong to call Bigfoot Yancey's Hills the most straightforward album on my review list this summer, because in the vein of bands like Blitzen Trapper and Brown Bird, they merely use the sounds of folk music to draw you in. Once you're there, the band's songs reveal their appreciation of strong song structure and intricate melodies, building from song to song to create an album that is nothing if not adventurous.
The band is much more confident at the album's start than on the already solid Welcome to the City, which introduced the band's Trampled By Turtles-inspired Americana blend back in 2015. The arrangements are denser, and the album's recordings bear the distinct stamp of producer Wesley Heaton, who also helped spur Veseria's creativity on RLTVTY. "Brown County" features the band's strongest harmonies yet, backed by a layered-yet-subtle bass and guitar arrangement that only builds as the banjo kicks in. The kind of song that pushed bands like Mumford and Sons to the forefront of pop music, yet with the subtlety in craft that such bands lacked, this is what deserves to push Bigfoot Yancey into wider national discussion.
"El Paso," meanwhile, is what makes me want to hunt this band down and finally see them live. The song sounds so effortless on the recording, but there's so much care taken in the building of the song, particularly in the second verse's addition of mariachi horns to the steady rhythm of drums, bass and guitar and Kevin Grove's classic vocals. The entire album is like that, maintaining a tight-rope walk between reverence to the past and an itch to push the boundaries of the future. Hills strikes a perfect balance, making it a must-hear for fans of contemporary roots music.