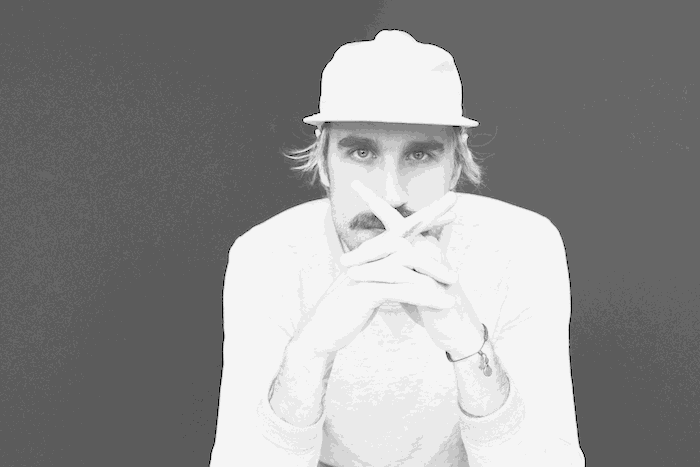 Rayland Baxter is a longtime fan of Buck Owens, but the Nashville singer-songwriter would be fine if he never heard "I've Got a Tiger By the Tail" again.
"When I got my first cell phone, it was one of those Razers, and I bought that ringtone," Baxter says. "I can't even listen to the song anymore because I heard it so much."
After recently opening up for Death Cab for Cutie at the Murat Theatre in December, the Baxter returns to Indianapolis for a headlining show of his own at HI-FI on Tuesday, Jan. 22. Out on the road in support of the highly praised 2018 album Wide Awake, Baxter and his band will also receive opening support from Virginia rock duo Illiterate Light.
The son of multi-instrumentalist Bucky Baxter, Rayland was around music from a very young age. "Bucky would play music that was within his taste, and that was really important," Rayland reflects. Through his father, he learned of artists like Ray Price, Tammy Wynette, and Steve Earle.
"Buck Man is a legendary dude, a legendary dad, and a legendary brother-dad," Rayland says of his father. "[He was an] awesome cowboy musical mind."
To write his latest album Wide Awake, Baxter retreated to an old rubber band factory in Franklin, Kentucky.
"My good buddy's family owns a rubber company [Alliance Rubber Company], and they used to be based in Franklin, Kentucky," Baxter says. "This building was empty at the time, and he was turning it from a shell into a studio. He was like, 'Yeah man. You can come up here and live for free. No big deal.' So I did."
This isolated writing experience was something Baxter had never really experienced before.
"When I first moved to Nashville, I lived with a married couple and their two little boys," Baxter says. "I lived in their toy room, and I'd write in their toy room. They [the kids] would be throwing foam balls at me while I was writing, so I was just writing in chaos. With this, I had peace, and that was amazing."
When it came to recording the record, Baxter also liked working with producer Butch Walker.
"Butch was just who I needed to go back and forth with," Baxter says. "He sees when he needs to jump in and when he doesn't need to jump in. Luckily, he was just a really nice fit. He's worked with all types of artists, from trapeze-swinging pop artists in stadiums to Elizabeth Cook to Weezer."
Fans of Baxter can surely expect to hear selections from Wide Awake when the Nashville artist makes his return visit to Fountain Square.
"I'm glad to come back to HI-FI," Baxter says. "We're gonna smoke it down baby."