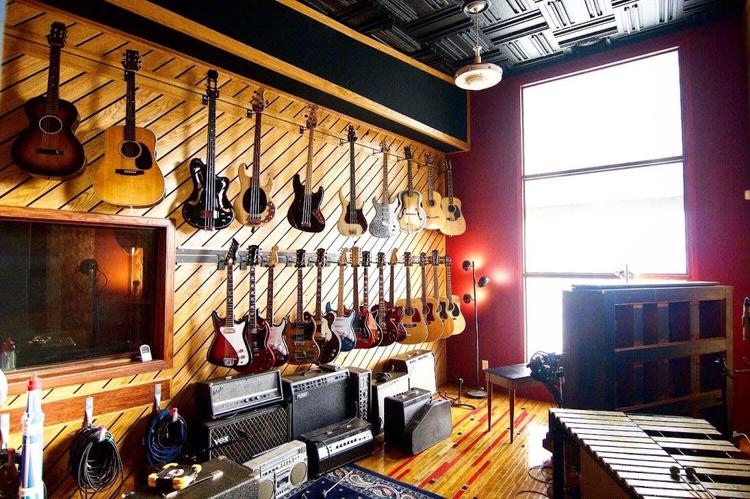 Craig Helmreich firmly believes that a rising tide lifts all boats. For this reason, the Indy musician and local music advocate heads up Fourth Sunday Music Co.—a not-for-profit rewarding Indianapolis musicians with recording scholarships.
"Some artists were talking about how they had never recorded in a studio before, and I couldn't believe that," Helmreich recalls of his initial Fourth Sunday inspiration. "I thought, 'How much could it possibly be to take somebody to the studio for one day?'"
After talking to the audio engineers at Postal Recording studio in Indianapolis, Helmreich decided to start the program, with help from other like-minded music lovers in the Indy community.
Founded in 2018, Fourth Sunday Music Co. was responsible for 10 recording sessions in 2018, with 12 (and possibly more dependent on grant funding) coming in 2019.
Although not every act has released their recordings yet, the 2018 participants included artists like Clint Breeze and the Groove, Frank Dean, Meghan Cristeen Martin, and more. In 2019, more exciting local tunes should also be on the way, as acts like Allison Victoria, KeKe Songbird, J. Elliot, and Volunteer Department have already been approved for sessions.
HOW IT WORKS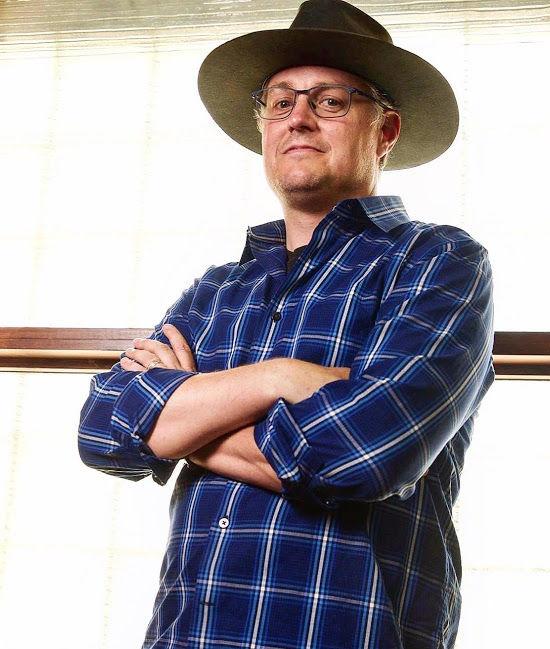 With the intent of advancing the original music scene in Indianapolis, Fourth Sunday Music Co. encourages local artists from all lanes and styles to submit their proposals to the program.
"The one thing I don't like is when people email us and say, 'I'm an artist, and I'd like a scholarship.' That drives me batty," Helmreich says. "I just end up replying, 'Give us anything. Tell us what you would do, or send us a clip from your phone.' There are no rules, but you have to give us something to evaluate."
Recording session proposals are then reviewed by a board that consists of Craig Helmreich, Kels Arntzen, Wes Heaton, Erin Laird, and Jen Roberts. As one might expect, the main thing they're looking for is originality.
"It has to have some promise, and it has to be interesting," Helmreich says. "We've gotten some stuff where you wouldn't know if it's a cover or an original unless you listened to the words. That stuff is less likely to get our attention."
Once an artist is approved, the board encourages them to make the most of their time at Postal by focusing on one to two songs during their 10-hour session (which are aptly held on the fourth Sunday of every month). "Ideally, we'd like you to do a song or two so that we can release something pretty quick," Helmreich says. "In 10 hours of studio time, if you track for five hours and you mix and master for five hours, you're going to get something done." Nevertheless, he insists that it's ultimately up to the artists to do what they'd like with their time.
"We have no ill will towards somebody who tries something that doesn't work," Helmreich says. "We try to suggest what we know has worked for other people, but we never tell an artist what to do. It's theirs."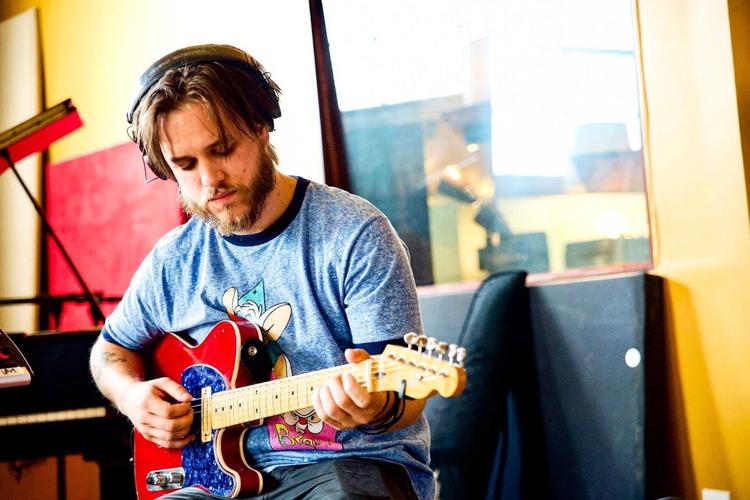 In case artists need an extra horn player or two, Fourth Sunday Music Co. also has volunteer musicians who are available upon request.
"We have 55 volunteer musicians who have heard about us through our various ways of trying to get the word out," Helmreich says. "I envision it being way more collaborative than it is already [going forward]."
Once an artist is at Postal, engineers Alex Kercheval and Tyler Watkins also aim to facilitate the most comfortable recording experience possible.
"The music flows more naturally when everyone's comfortable together," says Watkins, who is a longtime musician in his own right. "That's kind of part of the job as well—making everyone feel at home and relaxed."
To this point, only a few local artists have unveiled their Fourth Sunday tracks to the public (hear them all at FourthSundayMusic.com). Helmreich expects to see more music surface in the coming months, however.
"Meghan Cristeen Martin's took 11 months to come out, but it will be out in February," Helmreich says. "Jeff Kelly's will come out on its heels, and then somebody else's will come out after that. Now, we have a trickle and this back catalog." After enough Fourth Sunday tracks are amassed, the plan is to also release a compilation showcasing the sounds of the city.
"If we can get a vinyl compilation done, it puts the songs in front of a different audience," Helmreich says. "Maybe half of these artists have never been on vinyl before. If we can give them vinyl, they can use it to promote themselves and accidentally promote the other 11 people that are on it. That's what we're trying to stumble our way towards."
THE NEED
Helmreich vividly remembers the first time he heard Meghan Cristeen Martin sing. "At the end of 2017, I saw her play and was blown away by her voice," he says. "I went to buy something, and she had nothing. I thought, 'That's crazy. This girl is super talented. She obviously wants to do this as her vocation.'" After deciding to pursue Fourth Sunday Music Co., Helmreich reached out to Martin, encouraging her to take part in the program.
"I ended up being their first artist," says Martin, whose father played in the band Sindicato. "I had known about Postal and had previously checked out the place, but the timing was never right for me until Craig came along."
Already with a single out on all streaming sites, Martin will celebrate the release of her Fourth Sunday-affiliated album at the LO-FI Lounge in Fountain Square on Saturday, Feb. 23.
"A lot of us just need the help," Martin says of the Fourth Sunday program. "Craig is very open about wanting to make this community better. He wants to bring in these artists that people aren't seeing. We're all out there performing, but people don't know about us."
Voted best local musician/band by NUVO readers in 2018, guitarist Charlie Ballantine also took part in the Fourth Sunday sessions in 2018, recording an avant-garde album with local composer/percussionist Rob Funkhouser.
"I was looking for something to do that was just out of my comfort zone," says Ballantine of his first collaboration with Funkhouser. "I just asked him, 'Hey man. Would you like to come over and try to make some noise that sounds okay?'"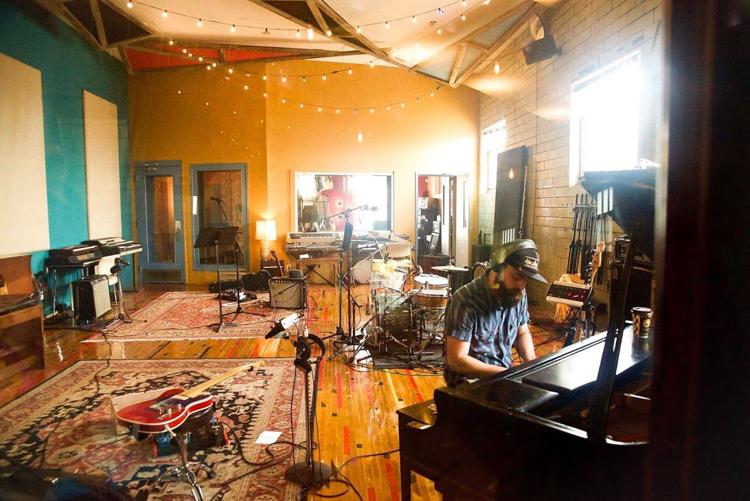 This exploratory project is likely one that the two would not have recorded professionally due to cost. Now, through Fourth Sunday, the world will be able to hear studio works from this imaginative duo.
"Recording an album has gotten pretty expensive," Ballantine says. "If you're a working musician, it's not super likely that you'll be able to do that on a large scale. So having a little help now and then with the whole process is needed."
Ballantine and Funkhouser tentatively plan to release their tracks sometime this spring. In reflecting on Fourth Sunday Music Co. and its overall impact on Indianapolis, Ballantine believes Helmreich and company are doing great work. "I think it's incredibly important," Ballantine says.
"There are no strings attached—Craig just wants your creativity to be the project. It's been a great thing for Indianapolis."