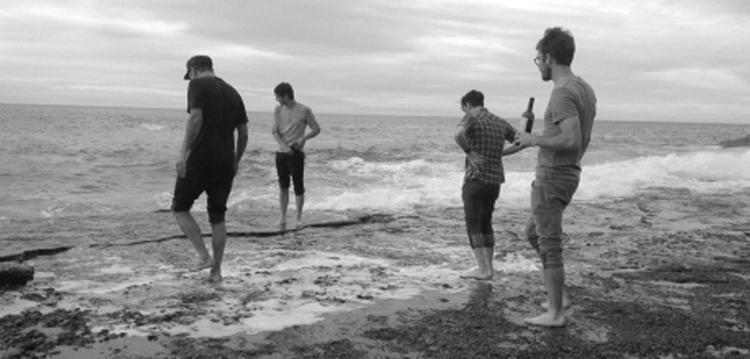 Kit Day is perfectly fine playing in a band with no singer.
"In my experience, it's always the lead singer that just messes up the band," he says with a laugh.
A member of Eugene, Ore. post-rock band This Patch of Sky, Day will make his way to Indianapolis this weekend for the first-ever Post Festival happening at Indiana City Brewing. Slated for Oct. 19-20, Post Festival will feature bands of the post-rock, post-metal, post-hardcore, and post-emo varieties, drawing fans of the music to Indianapolis for the only showcase of its kind in America.
In its inaugural year, Post Festival boasts an impressive lineup of acts. Most notably, The Appleseed Cast will headline the festivities on Friday night. Other featured acts at the intimate festival include Heron, Lume, Metavari, Pillars, and more.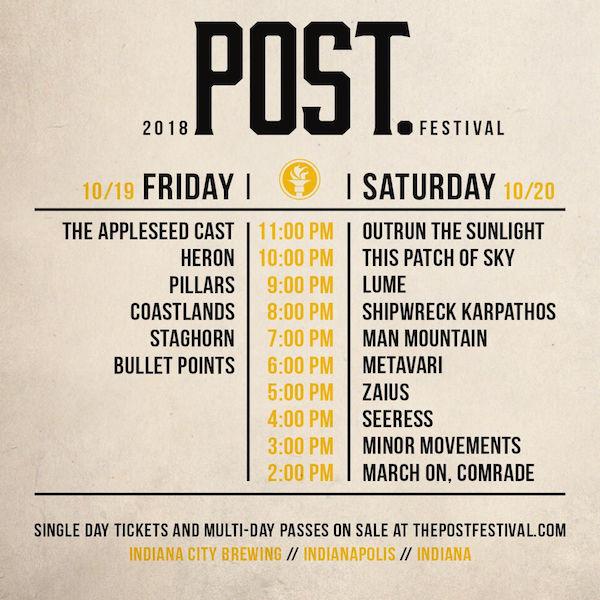 After playing indie-rock for most of his life, Day remembers first being introduced to post-rock about 10 years ago.
"I remember it was after one of my band's practiced," Day says. "My buddy called all of us out to the car and was like, 'Hey guys. You've gotta check this out.' He put on 'Quiet' by This Will Destroy You, and that basically just changed my life. Right at that time, I discovered the whole instrumental post-rock scene and dove into it."
In looking at Post Festival, Day believes the lineup represents a wide spectrum of post-rock sounds.
"You think of post-rock, and you sometimes don't realize how many sub- genres of post-rock there are," he says. "Post-rock has everything from the twinkle-y Explosions [style] down to the Russian Circles-type stuff. Everything in the entire genre really is covered at this festival."
A member of Chicago band Outrun the Sunlight, Austin Peters and his band will cap off Saturday at Post Festival. As someone who plays instrumental music, Peters is excited about the possibility of the fest becoming a regular gathering.
"Something that always bugs me about this genre is I feel like I have to go to Europe to be ultra successful at it," Peters says. "I'm really happy to see Post Festival sticking their neck out in the United States to try and make this work."