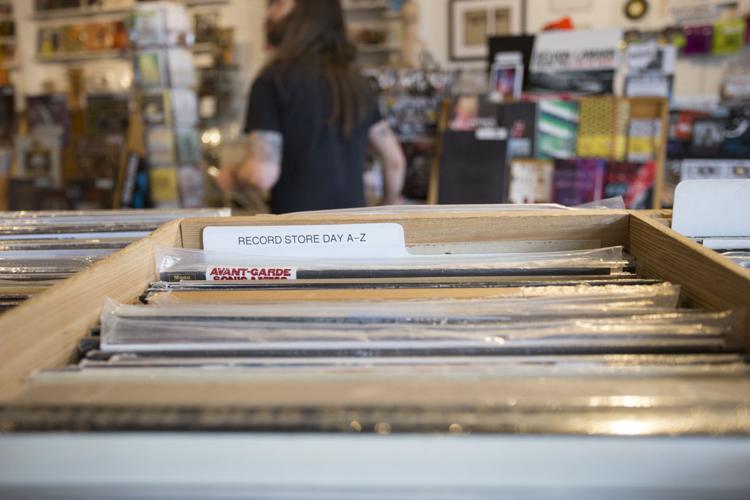 It's hard to imagine a day where more music lovers are united than on Record Store Day.
Yeah, sometimes that means waiting in line a little longer than normal for that record you wanted or maybe even camping out on the dewy spring sidewalk for a couple hours to get your hands on one of the many exclusive Record Store Day releases (here's the official list for 2018). Nevertheless, it's usually worth it just for the sake of celebrating music with fellow fanatics.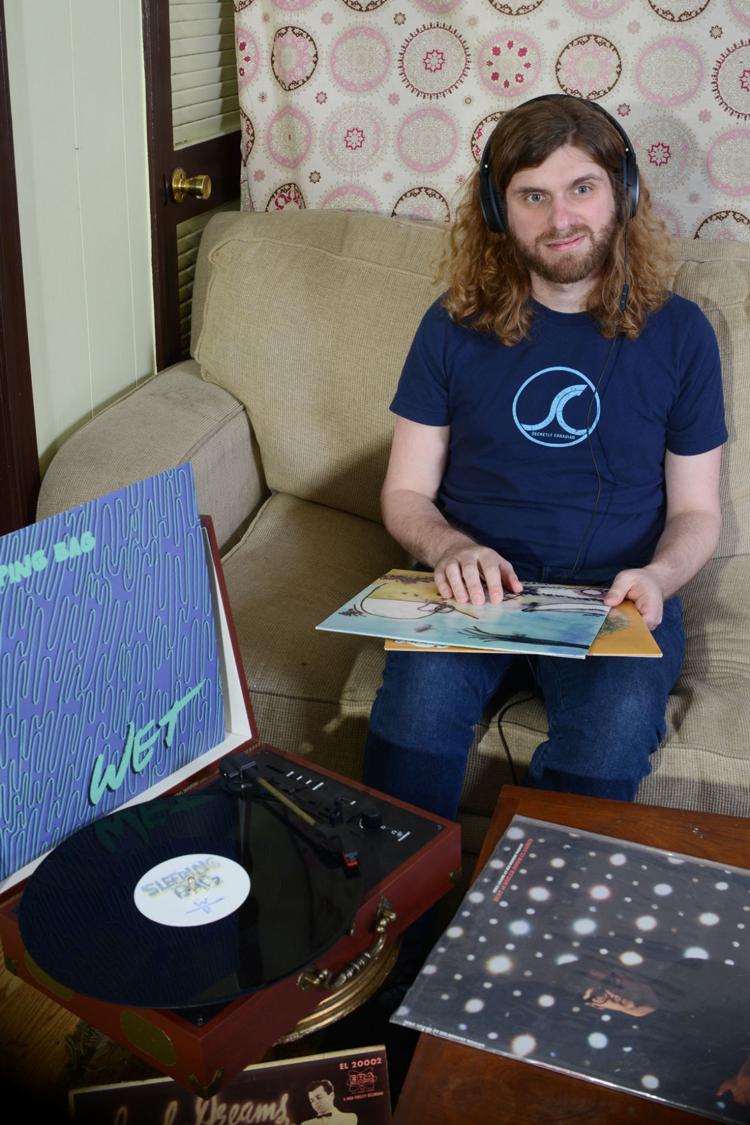 Much like the rest of the world, Indianapolis always has a slew of exceptional free in-store performances to check out in tandem with this day of frivolous vinyl consumption. In fact, some might say (this writer included) that Record Store Day is the best chance to discover new local music every year in the city of Indianapolis.
With this being said, we put together a list of 18 local performances to check out over the course of this year's Record Store Day weekend. So now you have no excuse. Get out there and support all of our city's stellar local talent.
Addison Agen
Indy CD & Vinyl, 4:15 p.m. Sunday
This 17-year-old singer-songwriter from Fort Wayne finished as the runner-up on season 13 of NBC's The Voice, with the help and support of Adam Levine, her longtime coach on the show. Described by the Maroon 5 frontman as a unicorn, Addison Agen plays a delicate style of indie folk music à la Damien Rice. Later this summer, Agen will perform on a much bigger stage when she plays the Farm Bureau Insurance Lawn at White River State Park on June 17.
BYBYE
Indy CD & Vinyl, 5:15 p.m. Sunday
Known for their playful psych rock sound, this Indianapolis band recently celebrated the release of their latest full-length, Metamorphasize. For the album, BYBYE teamed up with My Morning Jacket guitarist Carl Broemel, who added some mesmerizing steel guitar work to Metamorphasize. Standout Indianapolis saxophonist Jared Thompson also makes a few appearances on the album, making the listening experience even more euphoric.
Chives
Indy CD & Vinyl, 7 p.m. Saturday
Although they've been through several iterations over the years, this Indianapolis band has always consistently been known for making one helluva ruckus. With songs that are often characterized by spastic, pulsing psych grooves, Chives somewhat regularly draw comparisons to Australian band King Gizzard and the Lizard Wizard, who they actually opened up for a few years ago.
Jomberfox
Square Cat Vinyl, 7:30 p.m. Saturday
Featuring members of longstanding Indianapolis band Blue Moon Revue, this dynamic rock 'n' roll act released their debut full-length, Parade, four years ago on Record Store Day. With a sound that feels right at home in the Midwest, Jomberfox especially thrives in a live setting, making the most of each and every peak and valley in their songs.
Kevin Krauter
LUNA Music, 2 p.m. Saturday
A member of the Indiana band Hoops, Kevin Krauter has consistently impressed with his solo output. On his 2016 Changes EP, he can be heard playing catchy yet tender acoustic tunes à la Belle and Sebastian. Now, less than two years later, Krauter appears poised to make his next solo leap, with a new album slated for a June release on notable indie label Bayonet Records (Beach Fossils, Frankie Cosmos).
KO
Indy CD & Vinyl, 1:40 p.m. Sunday
Formerly a member of the band Slothpop, Kristin Newborn has been playing shows as KO for several years now, continually impressing with her tenacious vocal range. Having recently returned from China after more than a year in the country, Newborn is currently serving as the first artist in residence at LangLab South Bend. Fans can also find her performing on Saturday at LUNA Music as a member of the band White Moms.
Louie Louie
Square Cat Vinyl, 8:45 p.m. Saturday
This Indianapolis funk band would have put a smile on the face of one James Brown. Known for laying down irresistible grooves, Louie Louie will surely keep that pep in your step after a long day of record shopping. The author of this list is also quite fond of the series of IN Covers they did with Musical Family Tree, where the band put their own spin on legendary Indy funk outfit The Highlighters.
Mark Tester
Indy CD & Vinyl, 6 p.m. Saturday
A longtime Indiana staple, Mark Tester's local music ties go as far back asAri Ari in Muncie and as recent as Creeping Pink in Indianapolis. He also was a part of the much-loved psych rock band Burnt Ones, which came up in Fountain Square's Cataracts community, before eventually migrating out West and linking up with John Dwyer and Castle Face Records. Now back at it in Indianapolis, Tester is exploring atmospheric soundscapes with his solo work, which can be heard via a cassette label he started with longtime collaborator Landon Caldwell called Medium Sound.
Michael Raintree
Indy CD & Vinyl, 2:30 p.m. Sunday
From coordinating a hip-hop festival to hosting his own cooking show, the man known to most as Oreo Jones has made his fair share of magic happen in this fine city over the past five years. Now on to a new chapter of his music career, he's chosen Michael Raintree as the moniker for a solo project that explores R&B through a blown-out, acid-drenched lens. You can also catch Oreo performing at LUNA Music on Saturday as a member of the band White Moms.
Mudkids
LUNA Music, 6 p.m. Saturday
Indianapolis hip-hop may be the strongest it's ever been right now, but the city certainly owes homage to this legendary group. Fronted by Rusty Redenbacher and his glowing stage presence, the Mudkids may be one of the only groups on this list that dates back to the MySpace days. Don't miss this very special reunion, marking the group's first show in nearly a decade.
The Resource Network
LUNA Music, 12 p.m. Saturday
One of Indianapolis' most exciting new rock acts, The Resource Network, features former members of the now-defunct garage-punk band Video Grave. Much like their previous band, The Resource Network straight up shreds, whether they're on an actual stage or just in someone's living room. Their Parquet Courts-esque sound can be heard on a 2017 EP titled Blueprints.
Saint Aubin
Square Cat Vinyl, 10 p.m. Saturday
Trevor St. Aubin, Fred Miller, and Thomas Sargent make up this Indianapolis three-piece, which describes its sound as "a soulful collision of alt-rock and swampy ambience." Having grown a strong following in the Indianapolis area over the past few years, Saint Aubin released a five-song EP titled They Say You Are a Giant in 2016.
Sarah Grain & the Billions of Stars
Indy CD & Vinyl, 12:50 p.m. Sunday
Sarah Grain & the Billions of Stars combines a myriad of genres into one, including Americana, bossa nova, folk, jazz, and rock. This unique combination of sounds can be heard on the band's debut full-length, Something Wild, which came out last September. Sarah Grain & the Billions of Stars also play regularly at the Chatterbox on the fourth Tuesday of every month.
Service
LUNA Music, 5 p.m. Saturday
Although they've only been around for a few years, this band (also stylized as S-E-R-V-I-C-E) has more than enough rock 'n' roll experience to go around, with members that include Jilly Weiss (formerly of We Are Hex), Russell Simins (also of Jon Spencer Blues Explosion), Sharlene Birdsong (formerly of Thee Tsunamis), Mitch Geisinger (also of Chives) and John Zeps (formerly of more bands than we can list). The band's raw, in-your-face sound can be heard in a collection of demos they have posted on Musical Family Tree.
Sleeping Bag
LUNA Music, 3 p.m. Saturday
One of the most reliable bands out of Indiana over the past decade, this Bloomington-based garage-pop group continued their streak of solid albums with the 2017 release ofWet via locally based label Warm Ratio. Known for writing irresistible hooks, drummer/vocalist Dave Segedy is never shy about letting his love for basketball slide into songs. In fact, he even has a song about Dennis Rodman featured on an upcoming release titled Play It Cool.
Vess Ruhtenberg
LUNA Music, 1 p.m. Saturday
An Indianapolis rock 'n' roll legend, Vess Ruhtenberg has played in several quintessential local acts over the years, from United States Three to the Zero Boys. Although he had decades of experience in the Indy music community, it took him until 2017 to finally release his own solo full-length. Titled Tremendous Downtime, the 11-song album is both political and vulnerable, ultimately showcasing Ruhtenberg's songwriting at its best.
VV Torso
Square Cat Vinyl, 1:15 p.m. Saturday
Fronted by Natty Morrison and his intensely demanding stage presence, this supercharged post-punk band released their debut album, LPVV, via Lafayette-born label Jurassic Pop Records in 2017. With songs that are often characterized by guitarist Brent Smith's angular playing style, the band is also set to open up for Yonatan Gat at State Street Pub in May.
White Moms
LUNA Music, 4 p.m. Saturday
About five years ago, Dimitri Morris, Kristin Newborn, Oreo Jones, and Sharlene Birdsong came together to start a group, eventually deciding to call it White Moms because all four members are of color but have white moms. As one thing led to the next, the supergroup of sorts eventually released an album called White Wine, which earned them praise from Afropunk. With Newborn now back after being in China, the four-piece band appears poised to share their self-described soul clap sound with even larger audiences.