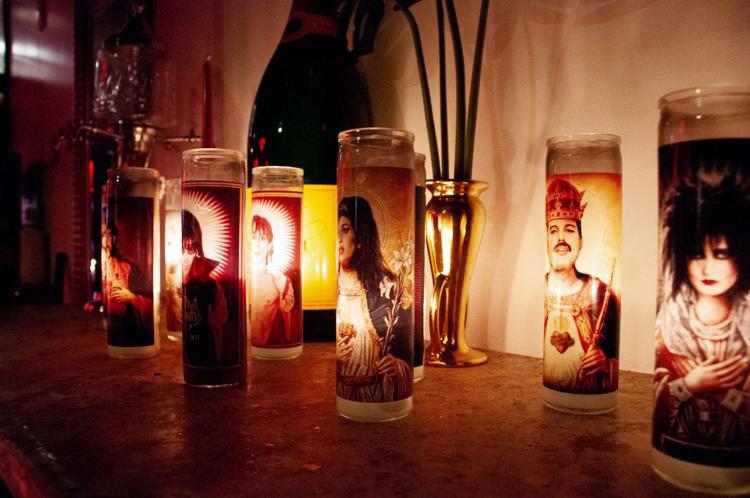 Deep beneath the surface of South Meridian Street, there lives a bar where underground sounds roam freely. Owned and operated by longtime Indy nightlifers, the space is called The Patron Saint, and it's quickly gaining respect from music lovers and DJs alike.
"If you like metal, we've got a spot for you. If you like house, we've got that too," says Slater Hogan, a seasoned Indy DJ and promoter who is also now a co-owner of The Patron Saint. "We do a little bit of the Top 40 stuff, but it's never going to be just straight radio versions. We keep it pretty eclectic down here."
Located at 250 S. Meridian St., The Patron Saint is a New Orleans-themed dive bar that features uniquely curated DJ experiences each and every night of the week. From grooving disco to underground techno, The Patron Saint represents the vast spectrum of dance sounds, while also offering a welcoming, dress code-free environment in the heart of downtown.
With years of party-throwing experience through their Keepin' It Deep concert promotion company, Hogan and John Larner are no strangers to Indy nightlife. Over time, the two naturally got to know Brandy Allen-Harveth quite well, being that she's managed several downtown clubs including Blu and Tiki Bob's. Now, it's this trio of Hogan, Larner, and Allen-Harveth that's behind The Patron Saint.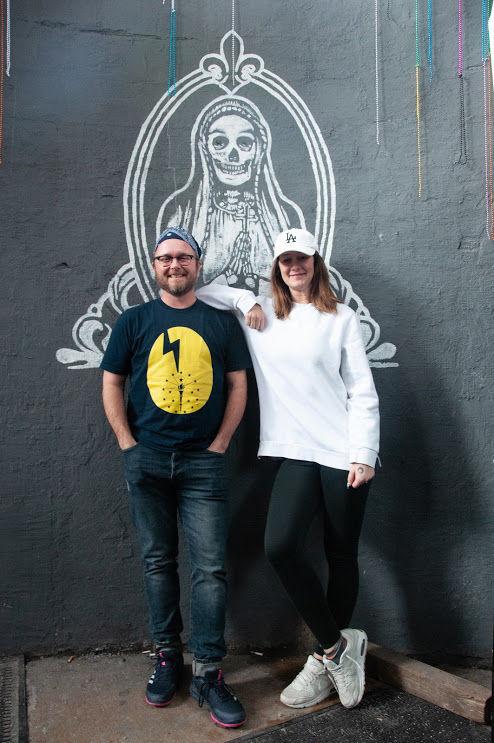 "We had all been working together for a long time as it was when this spot [where Subterra once was] became available," Hogan says. "She [Allen-Harveth] knows all the back-of-house stuff that John and I have no clue about, like inventory and how to run a business. Obviously, we had the promotion side of things covered."
All with a love for New Orleans and its inclusive nature, the trio decided to go with a Big Easy theme for their bar. With this in mind, all of The Patron Saint's cocktails are named after streets in New Orleans. Other refreshing drink options on the menu include Gin Fizz and a Patrón Tequila slushy.
"All three of us love New Orleans, and the whole concept of this bar was inspired by New Orleans," Hogan says. "There's something for everybody down there, so we wanted to showcase that with our format as well."
It only takes one look over The Patron Saint's calendar of entertainment to see the wide array of sounds the club is representing. Regularly themed nights include Metal Mondays (devoted to metal music), Thursday night's Proper (devoted to underground house and techno), Flow Fridays (devoted to Latin-inspired dance music), and Lo-Fi Hip-Hop Saturdays.
"Being able to host a weekly house music night in Indianapolis, let alone the state of Indiana, is amazing to me," says Nick Samaro, who co-curates Proper on Thursdays with Hogan. "I couldn't have asked for more."
Sunday nights at The Patron Saint also rotate between themes. On the first Sunday of each month, for example, Ben "Action" Jackson and DJ Gabby Love team up for a night called Saved, which is devoted to disco, new wave, indie dance, and more.
 "When I usually play downtown, it's a lot more mainstream because you're playing such a big room," says Jackson. "But what I really like about the place is it's smaller, and they've really put a good emphasis on the programing and making it different. [It's] a little more about the quality of music, as opposed to just catering to everybody."
Much like Jackson, Love has years of DJing experience in the Indianapolis area. In her eyes, the team behind The Patron Saint really does set it apart.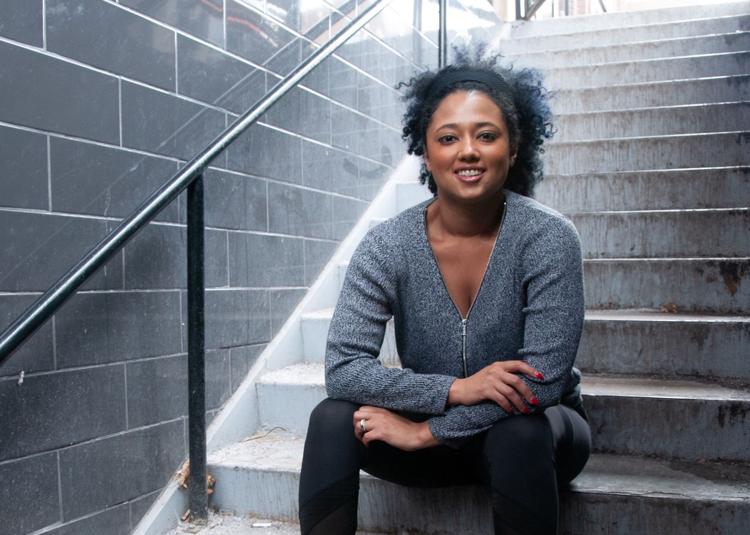 "It's just like, 'Oh my god, finally, there's a spot that's owned by people who have actually worked in all facets of clubs from the ground up,'" Love says. "I think it makes a huge difference, and it obviously makes my job a lot easier. I don't have to justify the music I play. They get it."
With their combined expertise, Love believes The Patron Saint team has truly created an underground music sanctuary.
"There's no dress code," Love says. "It's just come as you are. You can come, have a good time, grab a drink, and dance."