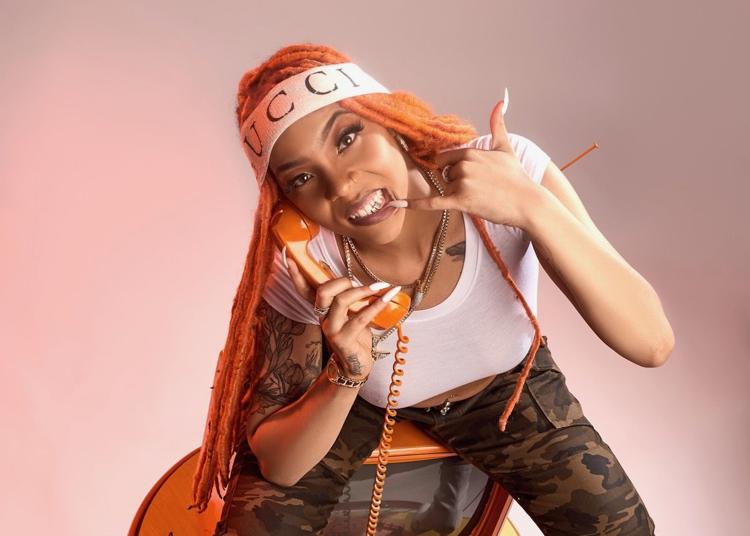 Parris LaDame has never forgotten the first time someone challenged her to rap. While idly sitting in a studio years ago, she told a group of male emcees they needed to step it up, at which point one of the young men came back at her with an ill-mannered response.
"The main guy out of the group looked at me and was like, 'Well, if you think it's so easy, how about you do it then?' Because he told me I couldn't, I went ahead and recorded my first record," LaDame recalls.
Since that fateful day, LaDame has continued sharpening her craft on the way to becoming one of Indianapolis' most exciting rappers. Recently, her song "Hang Up" was added to all of Finish Line's in-store playlists in the U.S. And on Friday, Dec. 14, LaDame will headline a Chreece showcase at the Vogue, topping a lineup that also includes Drayco McCoy, Ghost Gun Summer, Poindexter, and Double A. Billed as "A Chreecemas Story," the Chreece Presents show is also a coat drive, as attendees can earn free admission with the donation of a lightly used winter coat.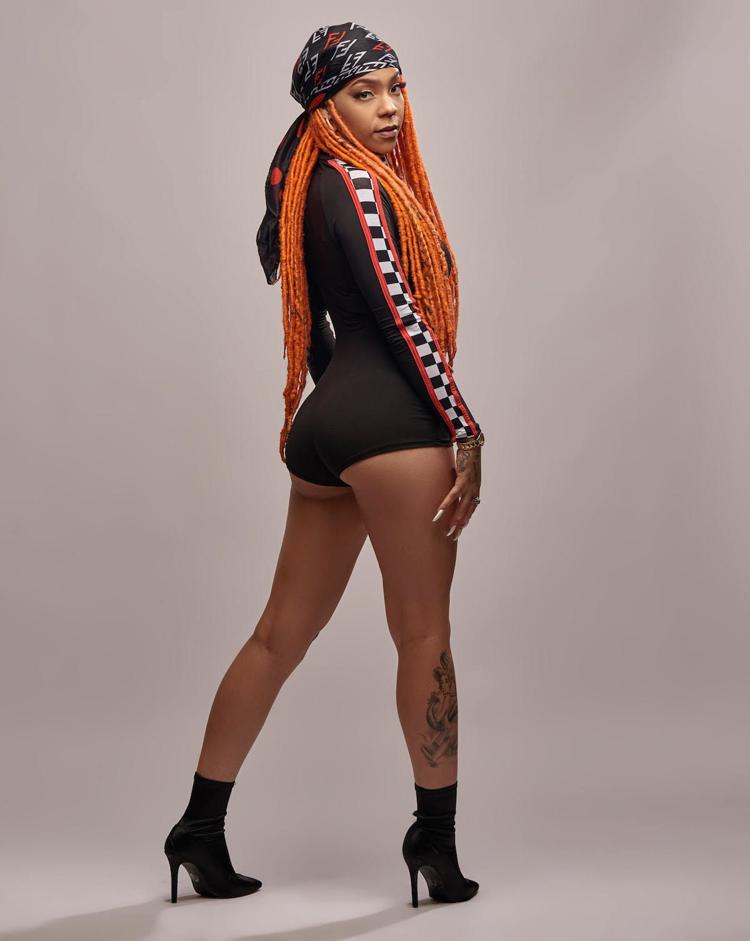 An Indianapolis native, LaDame attended Lawrence North High School, where she also played basketball. In looking back on her childhood, she cites R&B trio TLC as an early fascination.
"TLC definitely came around and piqued my interest [in music]," LaDame says. "My friends and I would play different roles of TLC." Growing up in school, she also discovered a love for poetry through a teacher by the name of Blair Karsch.
"He was one of the dopest teachers I've ever had; he taught all of his lessons in poetry form," LaDame says. "That actually piqued my interest in poetry. It skyrocketed after that because he opened my eyes to it."
With this background in poetry, rapping was something that came naturally to LaDame. "Coming from the poetry side, I write a lot of my music without beats," she says. "I hear the verses, chorus, and everything in my head, and then I'll beat on the table what I hear."
Having used this approach for years, she has now found a producer in Fresh Duzit who she can jive with. In fact, Fresh Duzit is responsible for the beat in LaDame's "Hang Up" hit.
"When he played me his beats, I was able to match them up with the sounds I had in my head," LaDame recalls of the first time she and Fresh Duzit linked up. "He understands my music, and I understand him as a producer."
A rapper in his own right, Fresh Duzit was a fan of LaDame's work long before the two started collaborating. However, it wasn't until last October that he and LaDame started their creative teaming.  
"She thinks outside the box," says Fresh Duzit, who plans on dropping his own Fresh in the City project sometime in the near future. "You never know what to expect. Everything she does with the beats I make is always totally something from left field."
With projects such as Excuse My French, Me, Myself and LaDame, and Every Dolla Counts, LaDame has been able to expand her fan base while also coming into her own as an artist. Along the way, she has received counseling from key figures in the city as well, including B-Swift and DJ Reddy Rock of local hip-hop station Hot 96.3.
"They both have been my push," LaDame says. "They've been a part of my guidance as well. I appreciate having them in my corner."
Looking ahead, LaDame has once again teamed up with Fresh Duzit on a forthcoming project titled Mood Swings. Although there's no official release date yet, LaDame sees the tape as her best work to date. "As an artist, you progress," she says. "I finally feel like I've found my voice and the lane that I want to stay in."
In reflecting on how far she has come, LaDame says she will always carry the same chip on her shoulder that she's had from day one.
"I will never let anyone else tell me what I can or cannot do," LaDame says. "Don't tell me I can't do something because nine times out of 10 I'll prove you wrong. I like to prove people wrong."