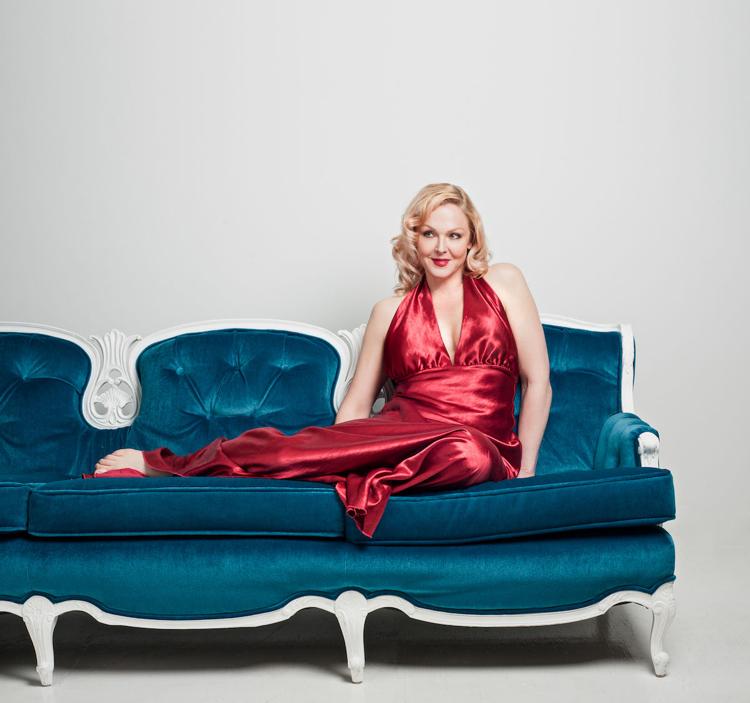 For Storm Large, who will be taking the stage at Carmel's Palladium on Friday, Feb. 16  with her band La Bonheur, a half-hour interview is a whirlwind of strong opinion, sharp-witted humor and tantalizing hints of what fans can expect from her compelling stage show.
"Not really [so much]," she laughs, when I ask if, like Randy Newman, she often has to shift up her performances depending on her varied paying audiences. "When I'm performing with a symphony I've never performed with, somewhere they aren't familiar with me, I am a little more gentle with my humor, my language, and more selective with my material because I have some R-rated songs, some X-rated ideas and a fucking Z-rated mouth. Sometimes my mouth gets ahead of me onstage, because I'm an old showgirl!"
Already a veteran performer before she gained three months of reality TV fame in the mid-00s as part of Rock Star: Supernova, Large almost made it to the final episode.
Since then, she has managed to continuously remain a national touring presence, playing more than 200 shows a year. She tours as a theater and cabaret performer: as well as with Pink Martini, her genre-bending bands that showcases an orchestral fusion of pop, classical, latin and jazz. As a vocalist, she's also performed with Rufus Wainwright and George Clinton, among many others.
When she returns to Carmel this month, her second time performing in the city, Large says she's excited to really branch out and bring her brand of spontaneity to the Palladium stage.
"There's always one or two songs that I'll remember or hear or write and I'll just have to play them at a show," she explains. "So we learn them backstage and I make the band whip them out last minute. So it's never a fixed show, I am very spontaneous.
I love what I do and things excite me, and if something excites me I know I can get the audience excited. That's really how I operate, viscerally and instantaneously, on instinct — to my own pleasure."
She's also proud to be a political person, and her tongue sharpens against those who say singers have no right to political opinions, whether on stage or not.
"I get this a lot because I'm vocally political, the whole "Shut up and sing!" thing. I go 'I don't know what you do for a living, so you telling me to shut up and sing is actually a political opinion! What do you do for a job, shoot birds at the airport?'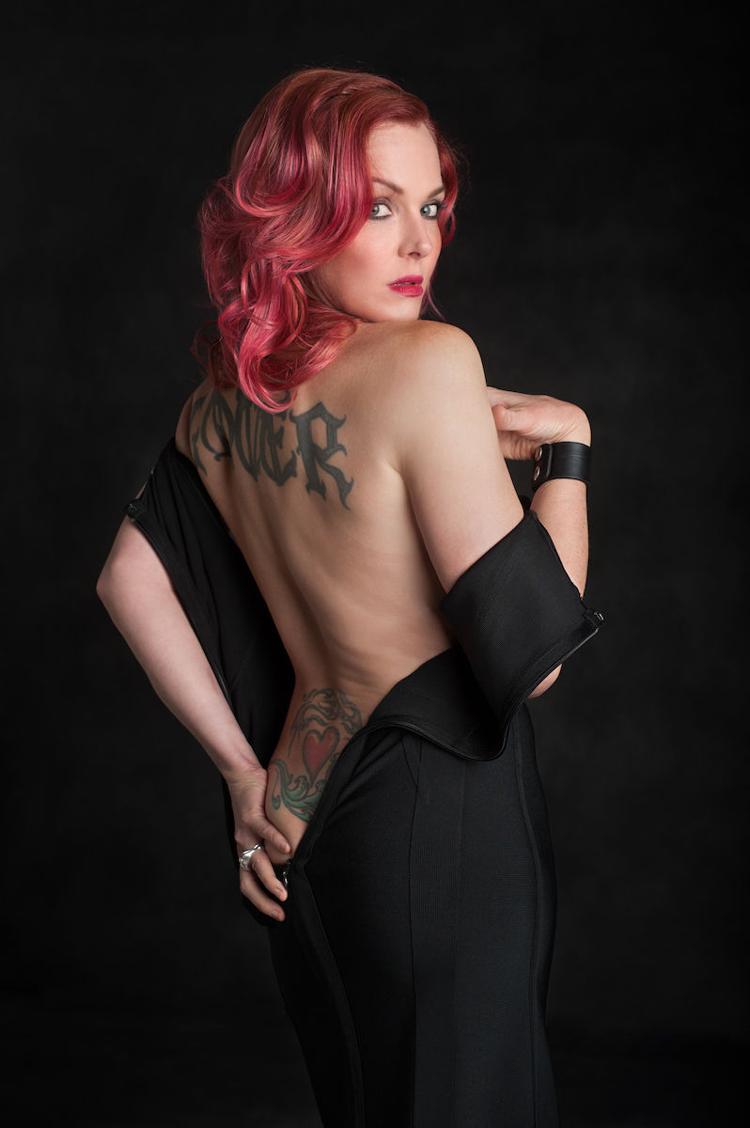 It's crazy. Am I supposed to sit there, look pretty, sing, and be just sort of this imbecile that doesn't feel or think or exist or vote or pay taxes in this country? Suck my dick! That's usually what I end up saying. It doesn't go over very well."
That was, she says, the other difficult thing about being in the reality spotlight always being on camera, under public scrutiny, which comes down to how you own it.
"You've got to keep in mind, everything you do online, everything you say online, on camera anywhere is there forever," she says. "And I've said some stupid shit on stage [and] on Instagram. Anyone who looks at my feed, I'm always naked, I don't care. I'm not shy about my body, I'm almost 50 years old and super proud of my body.
Large was happy to talk about the increased popularity of burlesque and cabaret acts, particularly in our local scene, something she attributes to growing frustration with politics and culture in general.
"Now people [are] getting back out and going to see shows like these as a form of escapism," she says. "Live music, and performers aren't on an island of the stage where the audience has to just sit and observe – no, you're human beings in this dark room with me and I get to do what I want, and you get to do what you want, and we're going to have a relationship by the end of the night. We're all going to experience stuff and feel something together viscerally in a human way.
"Of course you can choose to sit and be quiet," she laughs. "I'm not like GG Allin, I'm not going to grab someone and do something disgusting to them. But I make it abundantly clear that you absolutely are invited to participate in a human event of exuberance and joy. It's like my kind of church."