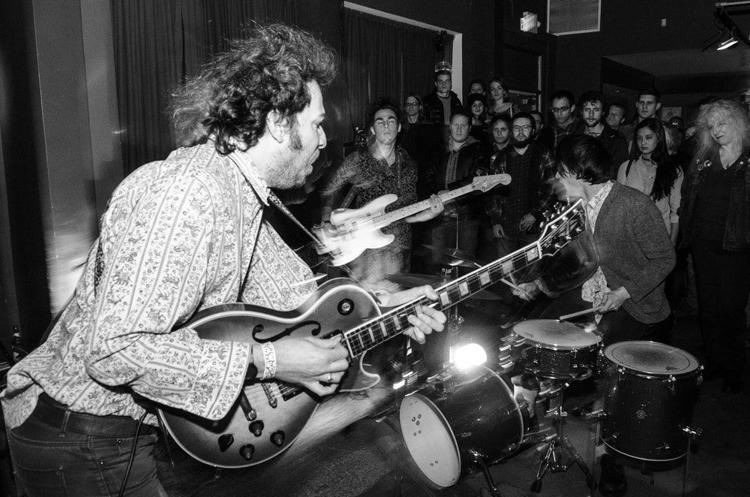 Happy First Friday, y'all. As far as local music and shows go, I've got some good news and some bad. 
First the bad: Wednesday's Yonatan Gat / VV Torso show at State Street has been postponed until May 13th. The show has been replaced with North Carolina D-Beat dudes Drugcharge and local punx City Trash. 
LO-FI First Fridays kick off on March 2 with Spandrels x Volunteer Department x Artist Jevon Chin. Admission is free and the show is 21+. 
And now, the good news! Tonight, Fountain Square's newly renovated LO-FI Lounge opens on the 2nd Floor of the Murphy Arts Center. The inaugural show features local acts Spandrels and Volunteer Department. Don't miss the curated collection of work by none other than the Man with the Can a.k.a. the Saint of Paint a.k.a. Mr. This That and The Third, the Human Moving Shadow, Jevon Chin. The renovated space will be available for rentals for music, art and special events beginning in April of 2018.
Tomorrow night State Street Pub hosts a slew of sweaty piss-stained punk-rock debauchery. Punishing riffs and rhythms from Ishia, weedy speediness from Steed, moon-powered mutant punk from Kiddo, and Guilt Band, who sound like if the Cure fucked.
See ya out there!