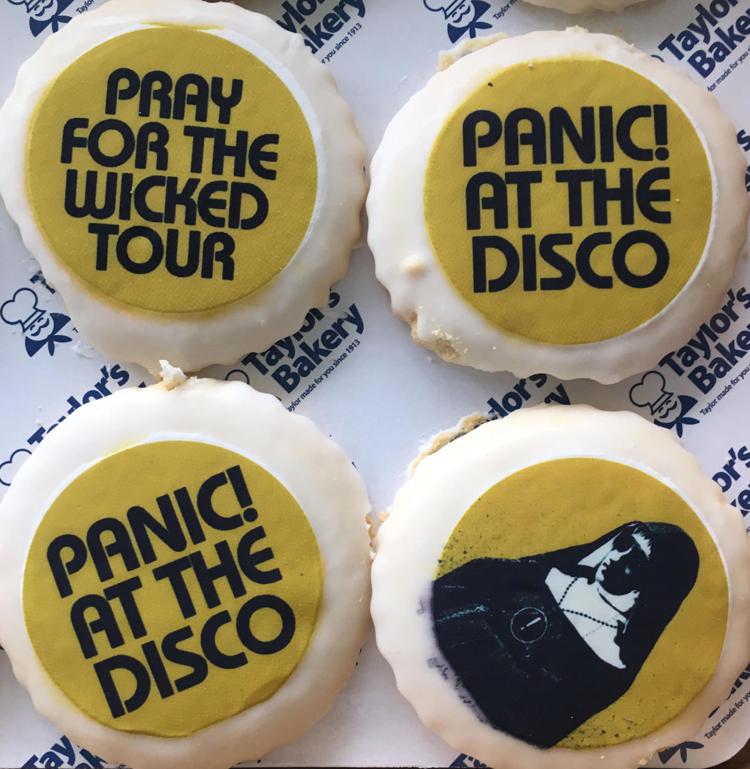 Earlier today, Panic! At The Disco announced a sale date for tickets to their upcoming stop in Indianapolis. Accompanied by a sweet array of custom cookies from Taylor's Bakery, reader's choice as Indy's best local baker in 2017. 
Tickets for the July 13 show at Banker's Life Fieldhouse will go on sale this Friday, March 30 at noon.
The new album, Pray for the Wicked, is set for release June 22. Produced by Jake Sinclair, the new record comes just a few months after the release of a live record last December — All My Friends We're Glorious: Death of a Bachelor Live. Brandon Urie, the sole remaining original member of Panic!, has continued writing and recording under the moniker following the departure of Ryan Ross and Jon Walker in 2009. 
Indianapolis is the second stop on the summer tour which starts in Minneapolis a few days before. Opening acts include Hayley Kiyoko and Arizona.
For more info on the tour visit the Panic!'s website.