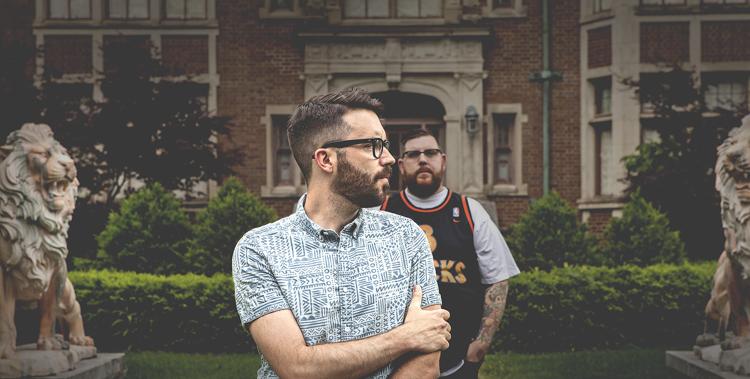 If you need an escape from the current hellscape dystopia, you can pop in the silent film classic, Metropolis – about a futuristic hellscape dystopia. The 1927 German expressionist sci-fi film by Fritz Lang has held status as a cult favorite among film fans for its inventive special effects, as well as its original score composed by Gottfried Huppertz, inspired by Wagner and Strauss. And perhaps the best way to experience a screening of Metropolis for the first or twentieth time is with the visual and sonic experience of an updated rescore. 
In 2014, Indiana electronic musician Nathaniel David Utesch, who makes music under the name Metavari, was approached by Fort Wayne's art house theater, Cinema Center, to participate in their "Sound & Shadow" series where old silent films are re-scored. Utesch and his live bassist, Ty Brinneman, quickly decided on Metropolis.
"There's so much legacy behind the film — from its themes and visual effects, to the countless re-scores attached to it — we just had to invite ourselves to the party," Utesch said as to his decision to rescore Metropolis.  
After playing in the "Sound & Shadow" series, one thing led to another and Metavari scored their first worldwide record deal with One Way Static, a horror-centric soundtrack label in Belgium. The release was to be the recorded Metropolis re-score for Record Store Day 2017 with distribution in the U.S. from Light in the Attic Records (distributor of Twin Peaks, Drive, Stranger Things vinyl releases). 
Utesch says he never thought Metavari would release the score itself.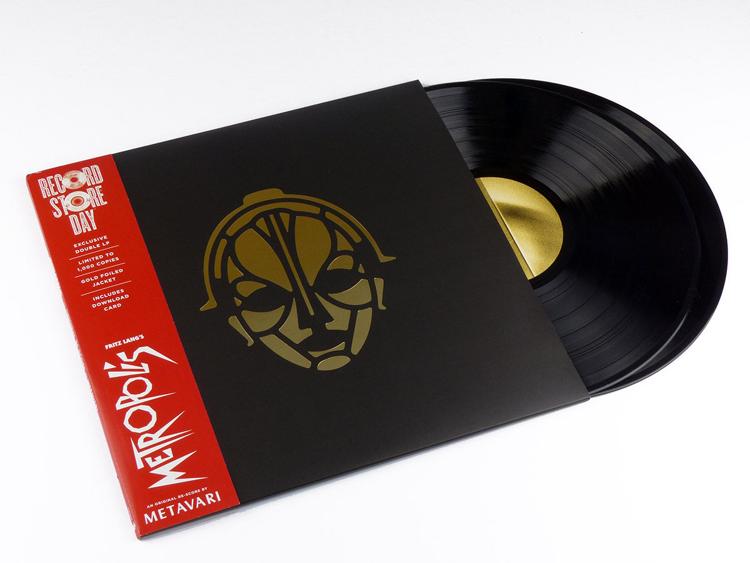 "I had it in my head from the beginning to condense my favorite moments into a 40-ish minute stand-alone record, ditch the Metropolis title, and that would end up being Metavari's next full-length record." Utesch adds, "But it seemed like we blinked and the Metropolis re-score was getting a release of its own."
This summer at Fort Wayne's Hobnobben Film Fest, Metavari will perform the Metropolis re-score live at the Arts United Center. The theater is a roughly 600 seat space with grand brick arches and folded concrete walls that are a distant relative to the influential art deco architecture found in Metropolis. 
The Hobnobben Film Fest is presented by the Fort Wayne Cinema Center, the same group that originally commissioned the re-score. "Sound & Shadow" performances were added to the fest this year, including a performance of a live score to Battleship Potemkin by the Hope Arthur Orchestra and the Metropolis re-score by Metavari. 
Though he is excited about the upcoming performance, Utesch is also looking forward to releasing a new Metavari LP next fall, titled Symmetri, through One Way Records. Symmetri will be a "stand-alone edit of the Metropolis re-score" according to Utesch, and it'll contain existing and reconfigured tracks from the re-score soundtrack. In regard to the release Utesch adds, "The record will see distribution in the US through Light in the Attic Records, a cameo I'm still pinching myself about, and a couple more surprises we'll be revealing closer to its release."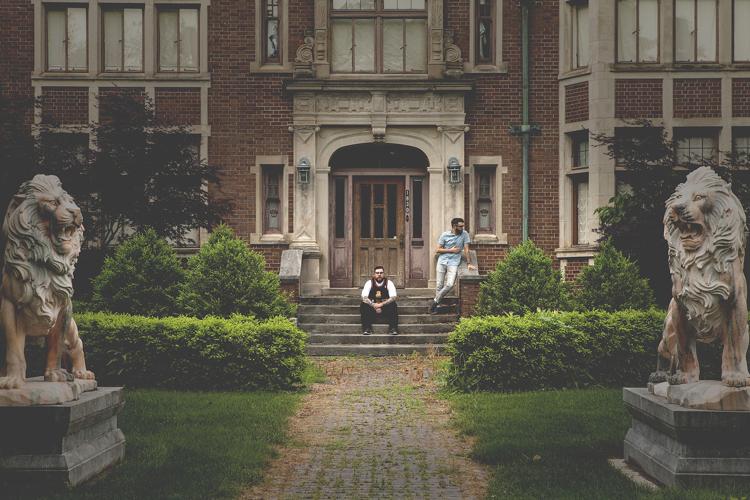 Utesch's love of sci-fi and horror genre film scores reaches back to before he even started his Metavari project. 
"I have gushed over soundtracks for as long as I can remember," says Utesch. "From Toto's appearance in Lynch's Dune, to Vangelis' Blade Runner masterpiece, to the differences between the US and European versions of Legend. It blossomed into a life-long obsession with synth heavy backdrops from the '70s and '80s." 
Muses for Utesch have included composers, "Claudio Simonetti and Goblin, Riz Ortolani, John Harrison, Carpenter and Howarth, Klaus Schulze, and the ocean of inspiration that is Tangerine Dream." From the inception of Metavari, film-scoring was the daydream that became distracted by life and touring. 
"Since Metavari largely became a solo endeavor (and dropped the bullet point marked "post-rock") in 2015, I've shifted the lens that I look at its future with. The live show is still a massive priority, but the tools I use and the catalog I am hoping to create couldn't be more different than what they use to be," says Utesch. 
Utesch continues, "I find such deep inspiration in contemporary artists who have found a career as both live musicians and film composers — Steve Moore, Makeup and Vanity Set, Johnny Jewel, Disasterpeace, Sinoia Caves. I would like to think I have a realistic expectation about [Metavari's] future."
On Saturday, June 17 at 9:15 pm, Metavari will bring Metropolis alive in a new light. In the Arts United Center, within the stage house that is eight stories tall, the gleaming dust lit from projected film will bounce along to the vibrations of Utesch's synth-lines, live drums, saxophone and a variety of vocal tracks. Utesch says the version that will be played at the event will be the 2010 The Complete Metropolis version that contains all of the newly discovered and restored footage.
Metavari will also perform the score alongside the film this September in Cleveland, and in Portland in December. Utesch concludes, "I'd love to take it anywhere I can find a warm-blooded body excited to watch it."