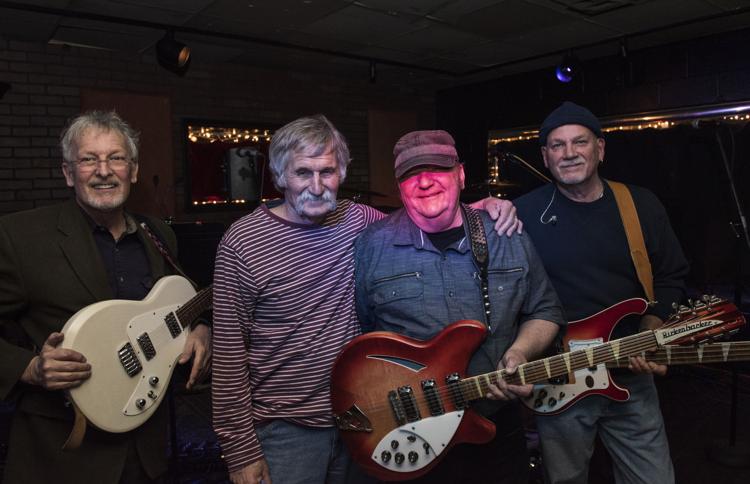 It was a good crowd for a weekday night in early February, all the more impressive considering it was the first show the band had ever played. Anticipation was running high as the group took the stage at State Street Pub. New bands typically don't get a shot at headlining gigs, but The DoorJams are not your average new band.
The quartet's songwriter and vocalist, Ron Matelic, is responsible for creating some of the most revered underground music of the classic-rock era. But it's been nearly 40 years since Matelic has taken his original compositions onto the live stage. During an interview at the band's rehearsal space, I asked Matelic if he and the group were feeling nervous before their debut gig. He laughed my question off. "We don't get nervous anymore." That's understandable; Matelic and his bandmates represent a huge chunk of Hoosier rock history.
Matelic was barely out of his teens in the mid-1960s when he and DoorJams drummer John Medvescek were playing bills with rock icons such as The Beach Boys and The Byrds. Medvescek and Matelic have been playing together for well over 50 years. The two musicians began their careers performing surf rock as The Illusions for teen dance parties around their Westside Haughville neighborhood. The Illusions soon morphed into the legendary garage-rock band Sir Winston and The Commons, releasing the classic fuzz-drenched single "We're Gonna Love" on Soma Records in 1965.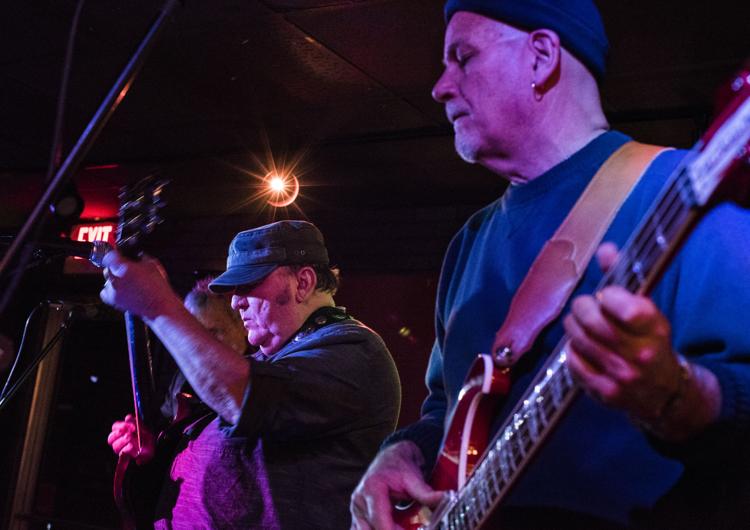 Medvescek and Matelic continued their work together into the '70s with the bands Anonymous and J Rider. That's where DoorJams bassist Greg Reynolds entered. "I started playing with them in 1977 right after the Anonymous album," Reynolds told me. Reynolds can be heard playing bass on J Rider's cult classic disc No Longer Anonymous.
Guitarist Bill Kossmann is the crew's newest arrival. Kossmann's credits include a stint with Indiana garage-rock greats The Boys Next Door, and he told me he first played with his future DoorJams bandmates during the late 1980s. "We played together for about a year. We just did covers then; I don't even know if that band had a name," Kossmann remembered.
With such a rich history, The DoorJams could easily coast on the interest in their past achievements. In fact, during a 2015 NUVO cover story I wrote about Matelic, he mentioned he'd fielded offers from promoters in New York to recreate his beloved 1976 album Inside the Shadow with Anonymous live on stage. But Matelic has no interest in looking back. He and The DoorJams view their work today as a progression of their artistic ideas—not a rehash.
"We're not totally the same people we were when we made that music, so it wouldn't be the same. I'm always interested in moving forward and trying new things," Matelic told me. Medvescek agreed. "I believe we should keep moving forward regardless of our age or how long we've been playing. If you haven't heard this group, you can't judge us by anything we've done before. Each time we practice and each time we play, something new comes out."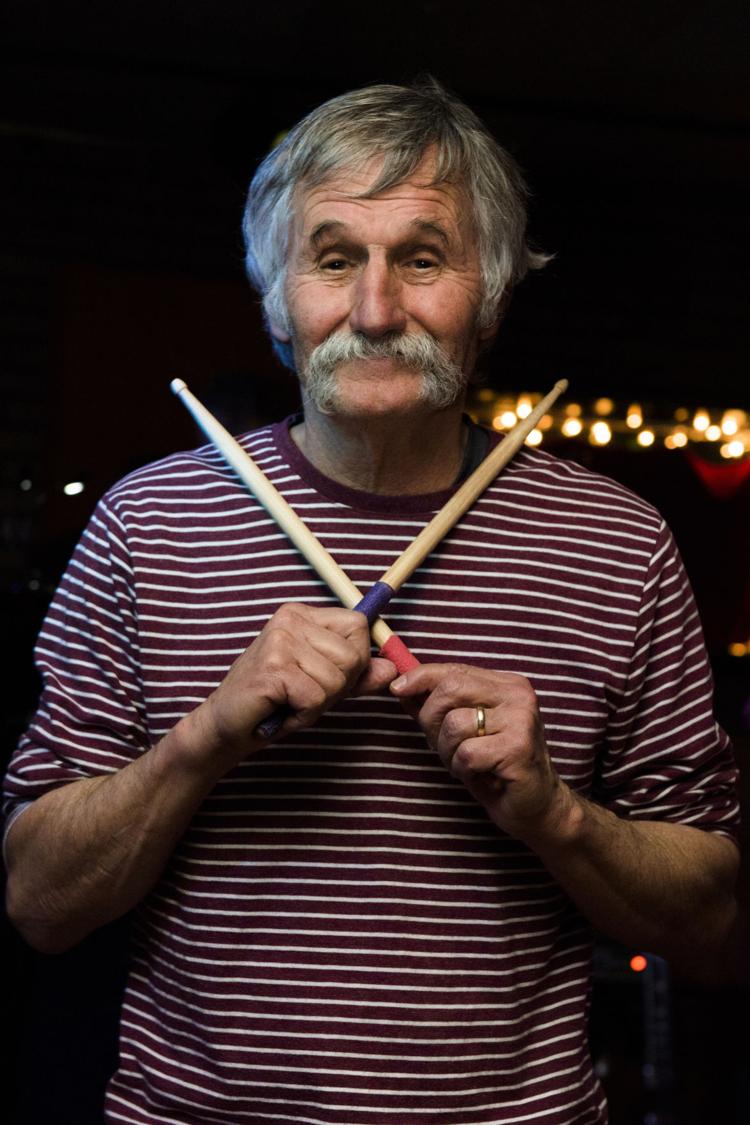 But comparisons to Matelic's past projects will be inevitable. While the ringing Rickenbacker riffs of Inside the Shadow are still a big part of Matelic's sonic palette, The DoorJams do have a distinct sound. The sound often veers toward heavier territory. Kossmann offered this analysis on The DoorJams' sound. "Marsha Ervin's vocals were a big part of the Anonymous and J Rider sound, and we're completely different now," he said. "I think we have a lot more of a driving sound than the band did back then. We play some pretty hard music. Which is pretty cool for old guys."
This music is "pretty hard" indeed, and I marveled how the band steadily raised the intensity and volume of the music throughout the course of the night. The show hit a noticeable peak when the band performed "Nevermore," a tune Matelic introduced as the group's "apocalyptic song." "Nevermore" is a staggering slice of dark psychedelia featuring unconventional tonalities and molten-hot guitar work from Matelic and Kossmann. The DoorJams offer a sophisticated level of musical interplay that while common in jazz is less often achieved in rock.
According to Reynolds, that's by design. "The music we play is tailored for live performance," he said. "We tend to do stuff that allows a lot of freedom for all of us, especially John and I in the rhythm section."
"Nevermore" is one of many new—or previously unrecorded—Matelic compositions in The DoorJams songbook. "I've got a stockpile of songs," Matelic told me. But don't expect the group to hit the studio anytime soon. Right now, Matelic's only concern is booking as many live gigs as he can for the band. "If we play enough shows and enough people see us, then we might think about expanding," he said.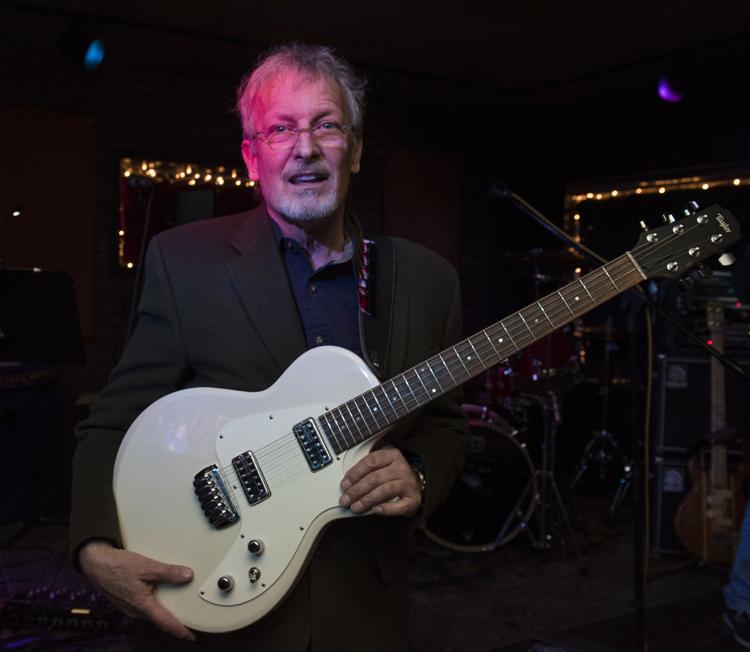 After decades of seeing cover bands saturate Indy's live music scene, Matelic is inspired by the strong scene for original rock music in Fountain Square. That sentiment was evident when I asked Matelic why he decided to return to the stage after such a long hiatus. "It's the availability of places that allow us to play our original music," he said. "That's probably the main reason."
Audience response to The DoorJams debut gig at State Street was unanimously positive. As a longtime fan of Matelic's music, I was mesmerized by the band's performance that night and sincerely grateful for the opportunity to see these Hoosier rock heroes back on stage. Many of us left State Street that night feeling as if we'd experience something special. But Matelic was characteristically objective when I asked for his thoughts on the show. "It was a little rough," he told me. "But I think we'll improve vastly the more we play; that's why we're going to keep going."
Medvescek echoed Matelic's desire to forge ahead, while also acknowledging the joy the band gets from playing the music that they love. "To feel what we're doing nowadays, it makes me really feel good to play with these guys and continue on; I hope we can go on playing together into our 80s and 90s," he said, laughing.
Catch The DoorJams live on May 4 at Square Cat Vinyl and May 11 at State Street Pub.