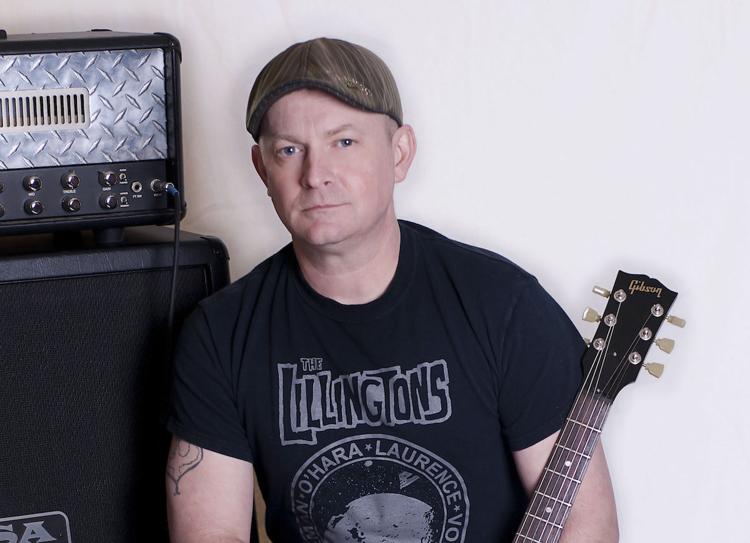 Despite growing up in a region of Texas where seeing a punk show meant traveling hours to "somewhere stupid like parts of Dallas or something," as Benny NoGood succinctly puts it, there was always music to be found if you knew where to dig. 
"I've been a big fan and follower of the Lillingtons for a very long time, and I lived most of my life in the pop punk desert of Texas," he says. "When first-generation Napster arrived and they were still mashing files together—you'd get the 'BLEEP!' when it would switch between files in a song. I found those guys, just one or two songs, and I couldn't stop searching for more. They define modern pop punk for me, so I wrote a tribute song to them called 'I Wanna Be a Lillington.'" 
You'll get your chance to hear that song when Benny and the NoGoods take to the Melody Inn stage to debut his debut album, Fistful of Dullards, at Punk Rock Night this Saturday, March 17. The album, a fan letter to the pop punk of NoGood's youth, was recorded with legendary local producer Mass Giorgini at Sonic Iguana in Lafayette.
"When I moved to Indiana, I had owned so many records that were recorded at Sonic Iguana; the Lillingtons were recorded there, the Queers, all these great bands," he says. "I'd been listening to so much music that came from there but never paid attention geographically to where it was from. So when I first moved to Indiana 11 years ago, I lived in Lafayette, and I formed the Enders … and I mentioned to a friend of mine that we had enough songs for [an EP]. And he said, 'Oh, yeah, you should record at Sonic Iguana!' and I was like, 'What?' And he says, 'Yeah, it's right down there!' And it was just pants-shitting cool that this place I'd been listening to output from for a decade and a half—minimum—was around the corner from my house!"
NoGood raised the money to record and release Fistful of Dullards via Kickstarter this past November, recording all of the instrumental backing tracks right before having to undergo emergency surgery. "It was an interesting experience," he laughs, "but not one I'd like to repeat. I hope to go in healthy next time!"
But the process gave him the chance to really focus in on the wide variety of pop punk influences of his youth, distilling a lifetime of fan enjoyment into what he describes as something of a "schizophrenic" record. Now he's having the fun of teaching his touring bands to play the songs he wrote and recorded solo in the studio—at this point one band will play shows in the Indianapolis, Dayton, Louisville region, while another will play shows in Chicago and Milwaukee.
"It's weird in the sense that I kind of had to teach everything to the other members," he says of forming bands after the fact. "They kind of learn it on their own, but they're also asking, 'Hey, what'd you do here?' It's different in that sense. The advantage, actually, is that you have something to let people hear and they go, 'Oh, yeah, I dig this, I wanna play this.' So in that sense, it's a lot easier because there's not that sort of feel-it-out period—what are we gonna sound like? There's already a sound. There are already songs; you've got to learn to play 'em."
If you ask him what he's most excited about fans getting to hear for the first time, two words quickly come to mind: "Fuck You."
"I wanted to put one cover on the record, but I didn't want to cover an 'already punk' song, so I started looking around for likely candidates," he says. "I was always a fan of this song, but when I first thought of doing it, it seemed like such an obvious choice to me I was completely sold on the idea that it had already been done. So I spent at least two days on Google looking for this song as a punk cover and never found it. And I came to the conclusion that maybe it was too obvious, that no one had done a punk version of "Fuck You" by Lily Allen."
No one, in fact, had done so. So NoGood took the time to rectify that situation just in time to update Allen's sharply anti-George Bush pop song into a perfect update for 2018.
"I didn't want this album to focus too much on political stuff, but I think Donny needs that song more than Bush ever did!" he laughs. "And it was a lot of fun to play it."