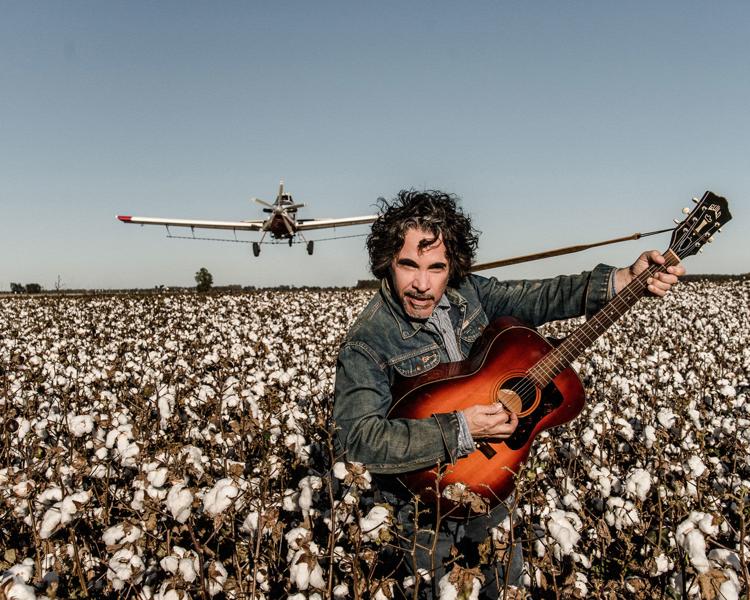 Being the racing fan that he is, Indianapolis holds a lot of significance to rock 'n' roll legend John Oates.
"It has a lot of significance because I love cars, and I love racing," Oates says. "I've raced myself, and I've been a racing fan for years. So I've been to the Indianapolis 500 on numerous occasions."
Having explored a solo career in recent years, Oates visits Indianapolis in support of a 2018 album titled Arkansas. Ahead of his upcoming show at Howard L. Schrott Center for the Arts on Monday, Sept. 17, we caught up with the 70-year-old star for a phone interview.
NUVO: I know you started playing guitar at a young age. Did you grow up in a musical family? What was it that prompted you to play music in the first place?
JOHN OATES: I grew up in a musically supportive family but not necessarily a music family. I had a talent for singing at a very early age, as a little kid. My parents got me vocal lessons and eventually guitar lessons. I just wanted to play and sing. It's the only thing I've really ever done over the years. So it's one of those things where they just gave me the support, and I followed my muse.
NUVO: I did see that you went to journalism school briefly. Being a journalist myself, I'm curious to know a little bit more about that.
OATES: I love writing, and I've always written, whether it be songs or prose. I just finished a memoir recently. Writing has always come easy to me. It's been something I've enjoyed. So I went to journalism school because I didn't want to go to music school I guess. [laughs]
NUVO: Tell me about the first time you met Daryl Hall and what you were drawn to in him.
OATES: We met because we were both doing the same thing in the late '60s. It was 1967 [when we met]. We both had individual groups. We both had made our first records, and both records were being played on the radio at the same time. So we kind of knew about each other. Philadelphia was a small town. He and I were both living in Philadelphia going to Temple University. We didn't know each other, but we met subsequently.
Eventually, my group ended, and I joined his group as a guitar player originally, and then, that group fell apart. He and I gravitated toward each other. I guess we felt there were kindred spirits between us and some sort of chemistry, and we began to write. We tried to write some songs pretty casually. It wasn't really a big thing, like, "Hey. Let's get together, start a group, and set the world on fire." It wasn't about that. It was just about writing some songs and playing casually. Eventually, of course, it turned into something else.
NUVO: You're known for your work with Daryl, but have there been other collaborations over the years that have really stuck with you?
OATES: Oh, many. Daryl and I built our entire career on collaboration, not only between the two of us but with other people as well. I had an amazing experience in 2013 when I collaborated on a project called the Bonnaroo Superjam, along with Jim James from My Morning Jacket, Larry Graham (formerly of Sly and the Family Stone), Brittany Howard of the Alabama Shakes, Billy Idol, and all these incredibly legendary musicians. We all got together, and I was the musical director of that. I put that all together, and it was an incredible show.
I've had great collaborations in the recording studio with all sorts of people over the years. I love sharing ideas and being creative in a collaborative environment.
NUVO: You seem to be aware that some of the Hall & Oates music videos weren't the greatest. You aren't really big on being in front of the camera, if I'm correct?
OATES: I think I'd probably be a really crappy actor because I'm so self-aware. I think most good actors have the ability to disengage themselves from there true personality and become whatever they need to become for the role that's required. I think I know who I am, and I think I'm kind of locked into it. [laughs] So acting is not something I think I could do.
Neither Daryl nor I cared about music videos very much. We realized how valuable they were to promote ourselves and how great MTV was back in the day for letting the world know who you were. But we didn't get into them in terms of giving them our artistic attention. We just kind of let them happen. Of course, there's a lot of goofy stuff. But then again, the '80s had a lot of goofy stuff. So we were products of the moment.
NUVO: You didn't make a solo record until the early 2000's. Is there any particular reason why it took you that long aside from being busy?
OATES: It was because I wasn't busy. I started touring with Daryl in 1972 and never stopped until almost the end of the '80s. By that time, I had been on the road for over 20 years  and really didn't have much to show for it other than being a big pop star. I got divorced in the late '80s and had some financial issues, all of which are in my book by the way. I just wanted to start over again. I needed to reboot and figure out how I was going to go forward into the future.
It's a long involved story. I had to leave New York City. I moved Colorado. I got divorced. I sold everything I had. Subsequently, I ended up getting remarried, having a kid, and building a house. So I basically spent the '90s living in the mountains and not doing much music at all. [I was] just really trying to recalibrate my entire life. That was one of the greatest things that ever happened to me because it allowed me to go forward into the future with a much better perspective on things.
NUVO: I know a lot of older artists influenced your latest solo record, Arkansas. Talk to me about that and how the record came about.
OATES: The record started out as a tribute to one of my childhood heroes, Mississippi John Hurt, who I had a very strong connection to in the '60s when he was rediscovered. I saw him perform many times. I played his guitar, and I actually own his original guitar right now. I started out doing that.
I assembled a band of incredible Nashville musicians, who are a lot of friends. We began to re-imagine some of these songs from the late 1920's and early 1930's, at really what I consider to be the dawn of American popular music. Because it coincided with the invention of the phonograph and records. It coincided with the earliest days of radio. So I think what the album turned out to be is a snapshot of some of this music that was so important pre-rock 'n' roll and pre-big band. [It was] some of the music that paved the way for American popular music going into the future. It's not something that a lot of people know about.
NUVO: You mentioned being in Nashville and having several Nashville musicians on your album. Are there any younger acts that are exiting you right now, whether they're in Nashville or not?
OATES: There are tons. It depends on the style, and I have a wide variety of tastes. When it comes pop, I like Bruno Mars. I love My Morning Jacket and the work that Jim James does. I love The Milk Carton Kids, Punch Brothers, Jim Lauderdale. The list goes on and on, and I'm all over the map. I just like great music. I'm not picky about the style.