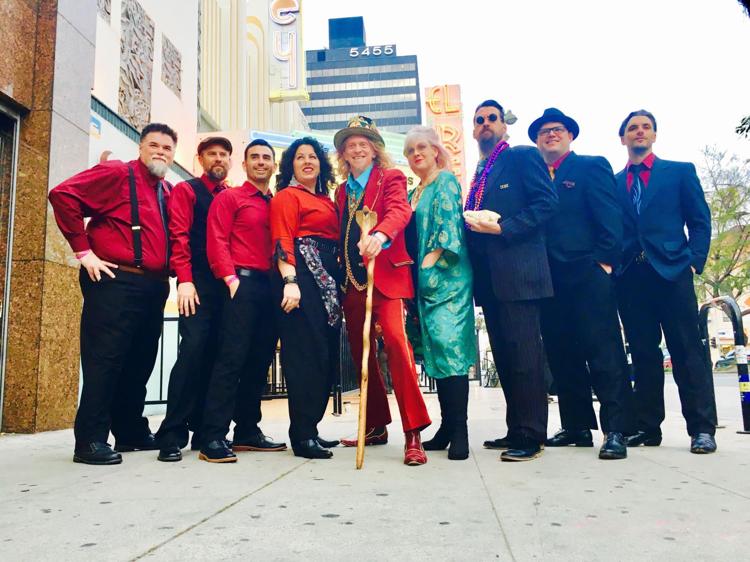 In the afterlife you'll be headed for some serious strife if you missed out on your chance to get a ticket for the sold-out show to see Squirrel Nut Zippers at the Melody Inn next Monday.
In one of the legendary venue's biggest last-minute bookings, the band will bring its revival tour of 20-year-old album Hot through Indianapolis on July 10, and lead singer Jimbo Mathus says to expect the unexpected.
"I'd heard a lot about the venue over the years," Mathus said in a phone interview. "We needed an additional show on our tour, and since we got the revival going, for the Zippers it's mostly been bigger places [we've played]. But the small places tend to be, frankly, a lot more fun. All packed up in there. All the members of the band play a lot of small clubs on their own, you know, myself included, so big, small, we do the same show. It's just fantastic."
Mathus and his revived Squirrel Nut Zippers reissued Hot last year for the 20th anniversary of the popular album, which unexpectedly sold 2 million copies during the mid-'90s swing revival (bolstered by the surprise hit status of single "Hell" which earned top ten status). But he said they did nothing to modify the album's sound for the reissue, mostly due to the fact that, because of the way they recorded the album in the first place, they really couldn't update it.
"There was nothing we could do with it," he laughed. "Some of those songs were recorded on just a few mics, you know, we used the old techniques, the old microphones and bleed, there's just really nothing you can do with that stuff. It is what it is. So we never were big on manipulating the music. We were big on getting it down right and recording it in the old technique. We had a good recording staff back then and they did a great job, you know? [And] it did help to capture our energy more than trying to pull it apart and do it that way. That was never an option for us, that was never something that I'm interested in as a producer of music."
The Zippers have long supported circus and burlesque acts while traveling the country, dating back to their mid-'90s heyday, but Mathus says it is refreshing to see the artform taking off in ways he hadn't necessarily anticipated when the band was originally successful.
"With the Zippers stuff we were always perfect for that because our music is so visual," he says. "It's got elements of satire and dark humor, fringe characters and so it's very character driven songwriting. So we were always really perfect for that. And over the twenty years we've been kind of inactive there's been an insurgence of alternative burlesque and circus, and that really wasn't happening back then. So, for example, a lot of burlesque dancers use our music now to accompany them, male and female, so it's just one of those things that fits well together."
Despite what you may have read from former members of the Zippers, this was never meant to be a reunion tour. Mathus has always meant for this to be a new band, reviving and expanding the Zippers sound, including a new album expected early next year.
"I put [the band] together very carefully and with a lot of thought and preparation, picking the right people and some people just materialized for me," he says. "But I used a lot of contacts I'd had from producing and working down there over the decades and just really put together what I thought would be the most exciting, most talented bunch that I could get my hands on. When I started reforming it I was looking at it as a cast that's gonna perform a play, a theater production, you bring in fresh people to play characters. And that's the way I looked at it. And like I said, it was a little scary for me, personally, not knowing how it would be accepted. But when we hit the stage looking and sounding like we do, and doing the material we have, it's on and popping."