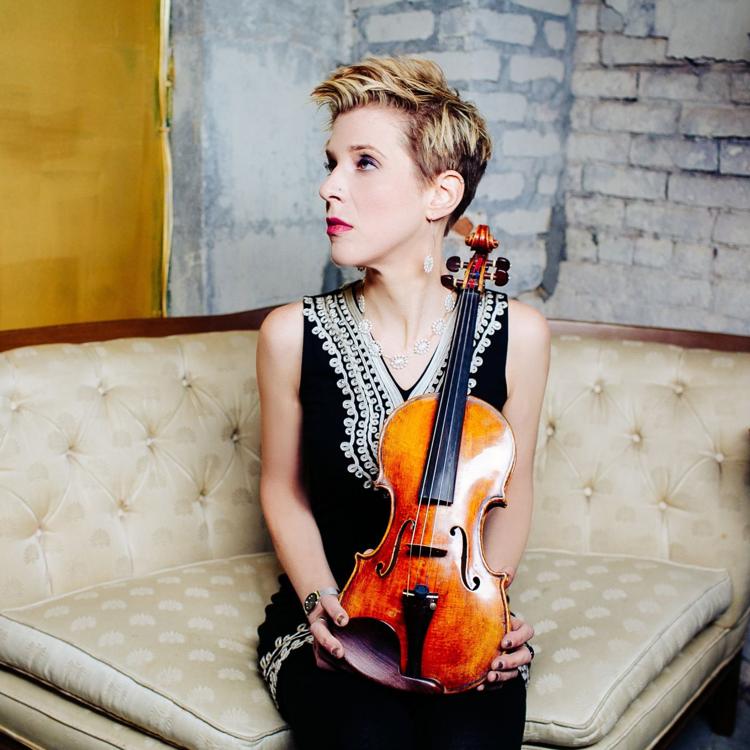 Sara Caswell's solo on "Can't Remember Why" from Chuck Owen's album Whispers on the Wind has been nominated for a Grammy for Best Improvised Jazz Solo. This is Caswell's second nomination; her first was for her performance on Roseanne Vitro's The Music of Randy Newman, which was nominated for Best Jazz Vocal Album in 2012.
Laura Sisk's nomination is for Album of the Year on Lorde's Melodrama. Sisk earned a Grammy in 2016 for her work on three tracks of Taylor Swift's multiple award-winning 1989, also in the Album of the Year category.
Both Sisk and Caswell are Indiana University Jacobs School of Music graduates.
Bloomington, Indiana-native Caswell graduated from the Jacobs School of Music in 2000 with a Bachelor of Music in Violin Performance and a Bachelor of Music in Jazz Studies, while earning her Artist Diploma in Violin Performance in 2002. According to the IU news release, Caswell is the youngest nominee in the Best Improvised Jazz Solo category, and, if she wins, will be the first woman in Grammy history to win this category, which started in 1972.
While Sisk was unavailable for an interview, Caswell responded when I asked what sparked her career move.
"As much as I loved my hometown of Bloomington, I felt a magnetic pull to New York City. Within the jazz world, NYC is unmatched in its musical history, artistic currency, stylistic diversity and economic infrastructure, all of which allow a musician to truly explore, refine, and find his/her voice," explained Caswell.
"Was I scared to make the move? Yes. Did I have doubts about keeping my head above water? Absolutely. Was it the right decision for me? Without question."
When I asked, "What lets you know: 'Yes, this is cooking'?" Caswell replied, "As with any good recipe, you have to start with good ingredients. And for me, that isn't simply defined by musicians' artistic talent and skill. It also has to do with who they are as individuals away from their craft."
She points out that "giving your all" in rehearsal, performance, and recording is more readily achievable when surrounded by respectful, dedicated, and caring folk who are a genuine joy to be with. Beyond that, the unquantifiable factors take effect: the band's chemistry that day, how much sleep you had the night before, what you ate for breakfast, the room temperature, etc. But when those magic moments happen, you know it, it's an adrenaline rush. 
"Finding success in one's career is not a solitary venture," Caswell says. "In fact, it's impossible to do it alone. In looking back at the path that has led to this Grammy nomination, each step was made within a community — those who love, support, guide, and encourage, and those who might not."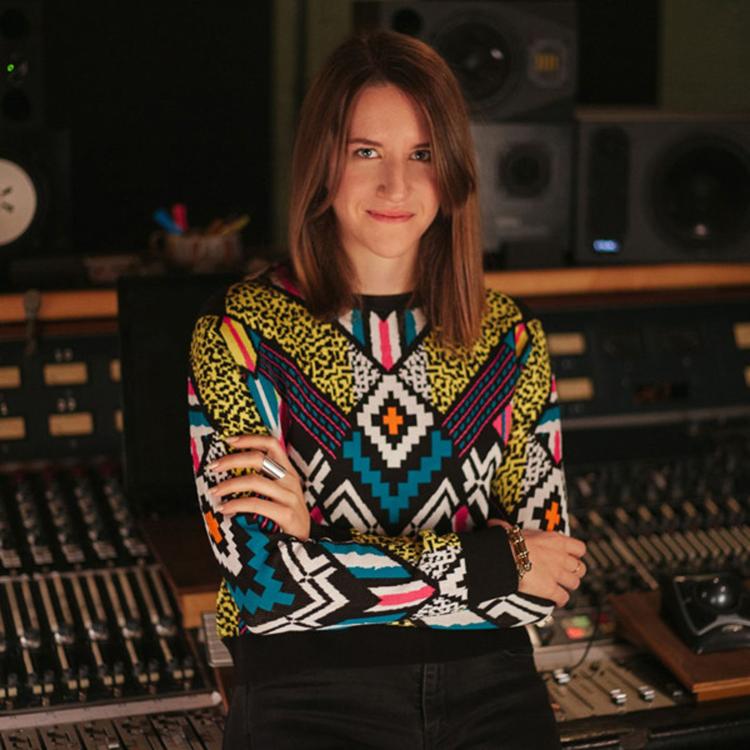 For Caswell,  "It's that entire communal network and those experiences that define me, constitute my decisions, and inspire my music. I would not be the daughter, sister, teacher, partner, bandmate, or violinist I am now without the people I've been so fortunate to know and life I've been so blessed to live."
A freelance sound engineer based both in Los Angeles and New York City, Sisk's discography, at last count details 37 collaborations, including platinum-selling artists Taylor Swift, Shakira and P!nk, and critical favorites including Portugal. The Man, Phantogram and tUnE-yArDs.
"I'm absolutely honored to be nominated for Album of the Year, alongside Lorde and Jack Antonoff," said Sisk in a news release from Jacobs School of Music. "The experience I gained during my years at IU in the Audio Engineering and Sound Production Department has continued to be instrumental in my ability to grow and develop as an engineer. I'm so grateful for my time spent with such inspiring and wonderful professors and peers."
Sisk earned a Bachelor of Science in Recording Arts from the Jacobs School of Music in 2010, along with an emphasis in informatics and a minor in Spanish
"It's humbling to be part of Laura Sisk's achievements," said Mark Hood, associate professor of music in audio engineering and sound production during a telephone interview. "Students arrive in various stages of development. Laura arrived with insatiable curiosity that keeps her growing and a strong work ethic that helps her face obstacles and achieve in a male-dominated field."