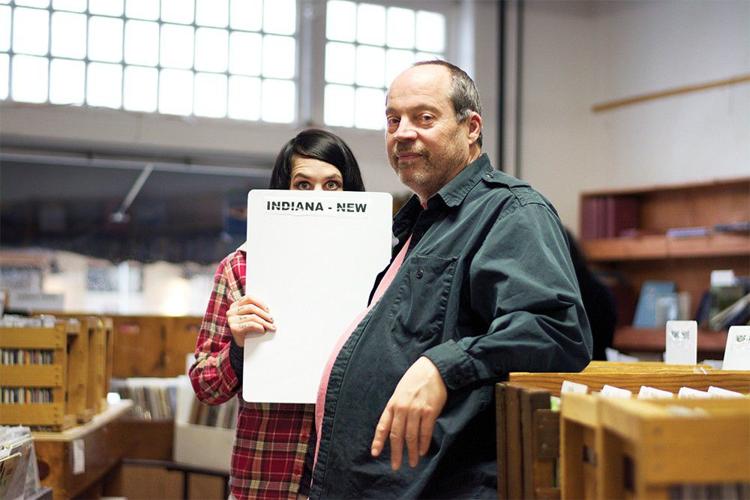 On a Facebook post published Friday afternoon, Rick Wilkerson, the owner of Irvington Vinyl, announced they are closing the shop at the end of the month.
We spoke to Rick via email, and he told us that after the close, he will be moving out of Indianapolis and focusing his time mainly writing a book he has been planning for years, The Golden Age of Indiana Vinyl Records 1950-1990 and his label, Timechange Records, which focuses on archival editions of Indiana music, and has several releases planned for this year.
He will also continue working on the Indiana Music and Entertainment Museum project, which he co-founded a few years ago.
Jilly Weiss interviewed Wilkerson for a Record Store Day piece last year. 
Irvington Vinyl faithfully served the Eastside music scene for six years with a well-organized labyrinth of classics, rarities, local bands and international releases. Rick found that while his shop did boast hard-to-find material, they were competing with online retailers who had convenience and price on their side.
Unfortunately their lease is up before Record Store Day this year, so stop by soon for one last browse and maybe that b-side you've been looking for, or buy all your old band's EP's back. Beginning Friday, March 9, everything in the shop is 40 percent off, for as long as supplies last. 
In his email, Rick concluded he's "grateful that so many not only tried to support us but truly found joy in shopping in a brick and mortar store like ours. It's been a great journey and i have met so many great people along the way. I'm sure I'll miss the day to day interaction I had with our customers."
*This story was edited on March 12 to include our correspondence with owner Rick Wilkerson.