Gabriel Stonerock and Jenat Laraine don't have your typical bandmate backstory.
"Jenat and I were dating, and I heard her singing around the house," Stonerock says. "I was like, 'You know what? You're actually a really good singer. We should do something for fun.'"
Herein lies the start of Bedforms — an Indianapolis-based rock 'n' roll band proficient in psychedelic stylings. Having regularly graced venues like Healer and State Street Pub in recent years, the band unveiled their second full-length release titled Citronella Vitriol on April 18, further solidifying themselves as an Indianapolis force to be reckoned with.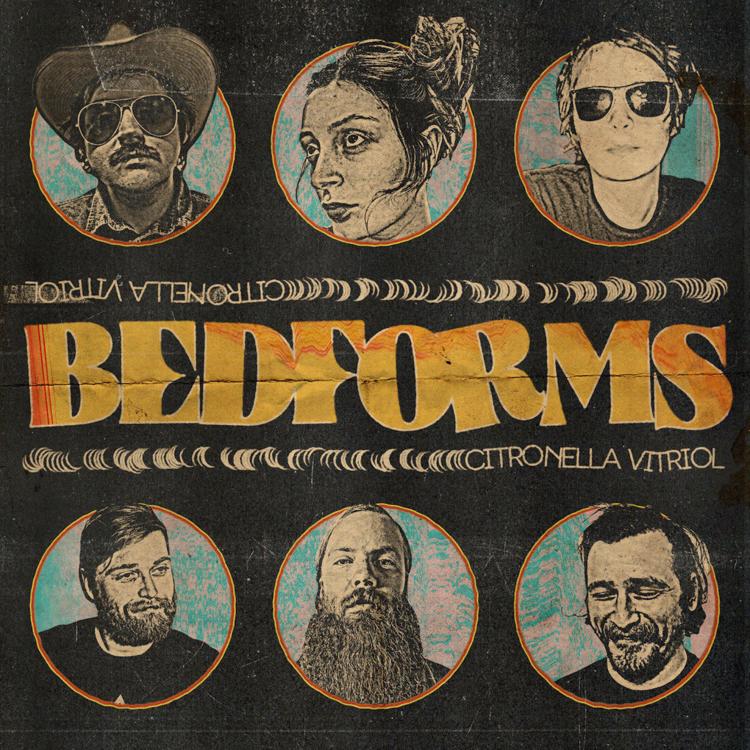 A longtime member of Indy rock group They've Shot Flanigan, Stonerock recalls how his former band began venturing down the psych rock path.
"Towards the end of Flanigan, the music was moving towards what Bedforms is slightly — more of the psychedelic sounds and weird shit," Stonerock says.
With the first Bedforms album, Idlest Dreams, Laraine and Stonerock wrote and recorded everything together in their apartment. For Laraine, this process was entirely new.
"It was my first musical venture, so it was definitely a learning process, [where I was] learning to be vulnerable," Laraine says.
Unlike previous music collaborators, Stonerock found that Laraine's fresh approach put a new spin on songwriting.
"Because Jenat was new to the game, she was introducing what seemed like fucked up melodies to me," Stonerock says. "But then, I was like, 'Wait, that actually works.' She wasn't going by any rules at all."
In staying true to form, Bedforms went about recording their latest album, Citronella Vitriol, in a rather unusual fashion.
"I did all my guitars and everything and had our drummer play along with that," Stonerock says. "It turned out fine, but that process was kind of wack."
In the end, however, the band made something with Citronella Vitriol that accurately represents who they are and where they're headed.
"We're never a band that takes ourselves too seriously at all, so there's some goofy stuff on there," Stonerock says. "It's a little heavier than the last record too, just in terms of straight up rock 'n' roll."
Purchase 'Citronella Vitriol' via Bandcamp or stream it now via your favorite streaming platform.