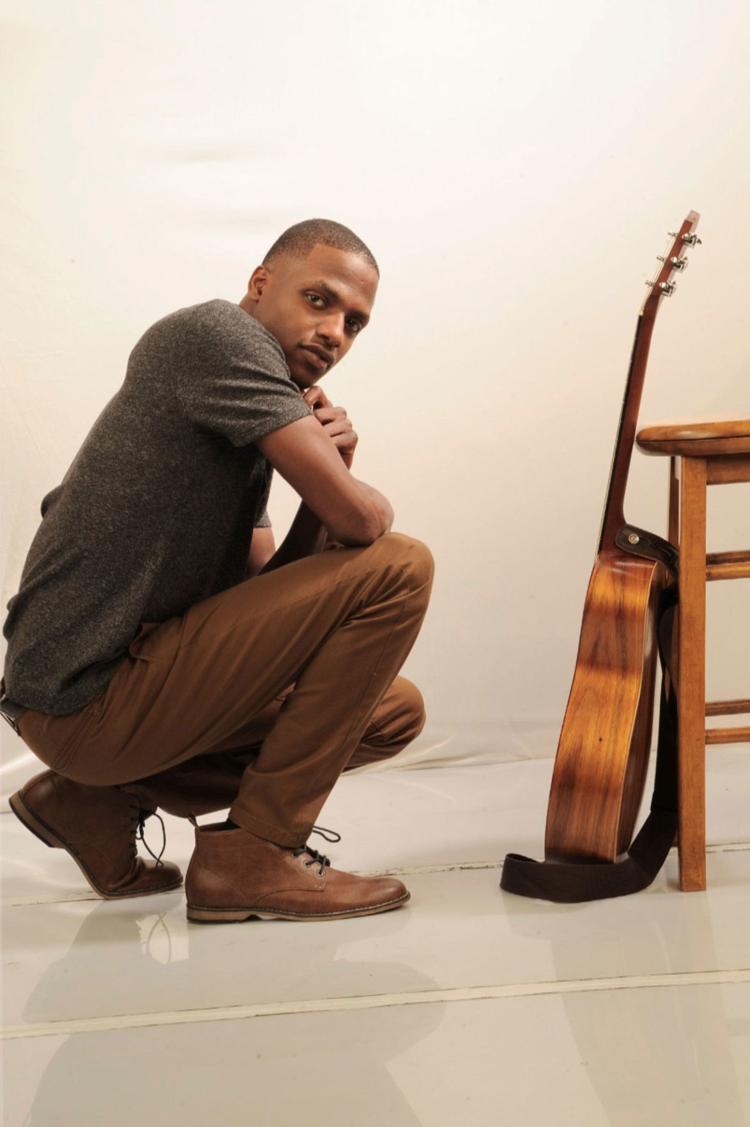 During a time when cruelty and crudity have overtaken our politics and entertainment like cancer, the sweet soul music of Damon Karl shines like a jewel. Damon Karl's songs of love and unity reflect a more innocent time in music. When I first heard Karl perform, I was reminded of the sincerity and warmth of a young Smokey Robinson or Sam Cooke.
Though Karl's music is informed by a deep appreciation of vintage R&B, he's not a retro-soul act. Karl performs in a thoroughly contemporary soul context (check out his new single "Beautiful Girl" for an example). Though Karl is young, he's already put in serious work. In addition to his solo artistry, Karl is also a member of Mariah Ivey & TribeSouL—one of the most important new bands in Indianapolis. I recently caught up with Karl to learn more about his life and work in music.
Karl was born and raised on Indy's Eastside. His love for music manifested early, but his career as a performer started on a sour note.
"When I was in elementary school, I was a hype kid, and I always wanted to be part of everything," Karl recalls. "So I was part of the school talent show in fourth grade. I had the easiest song in the world to sing: 'I Believe I Can Fly' by R. Kelly. That was probably my very first time singing out like that. What happened was kind of remarkable though. I forgot the words to the second verse, and I just stopped completely. Everything got totally quiet, and I just broke down and cried."
For some people, that traumatic episode might have killed their dream to perform. But for Karl, it was a formative experience.
"I think that moment was pivotal for me," Karl shares. "I was like, 'I never want that to happen again.' But I wanted to continue to sing. Because when I did sing, it would have an impact on people. I wanted to be able to sing more and have a positive impact on people."
Another early musical experience molded Karl's positive aesthetic.
"I grew up in the church, and that provided some background for singing meaningful songs," Karl says. "I'm never one to be negative when I sing. When I sing, I want people to feel what I'm feeling through that song. I want people to feel happiness and joy."
Karl began to get serious about refining his craft during his time at Arsenal Tech High School.
"I started playing guitar on my 16th birthday," Karl shares. "I was in the Big Brothers and Big Sisters program for a few years, and my mentors in that program got the guitar for me. I was like, 'Wow, I'm determined to learn how to play this and incorporate it into my singing.' It took a lot of practice, but I didn't stop until I learned."
For inspiration, Karl looked to one of Indy's greatest singer-songwriters and guitarists: Kenny "Babyface" Edmonds. Karl had the opportunity to meet Edmonds last year. The soul superstar shared some words of wisdom with Karl.
"He just told me to keep going and to be me," Karl recalls. "He told me to be the real me, to be the passionate Damon Karl that not everybody gets to see. When I bring my guitar out and get onstage, the real me tends to come out. He told me to try to bring that person out as often as I can."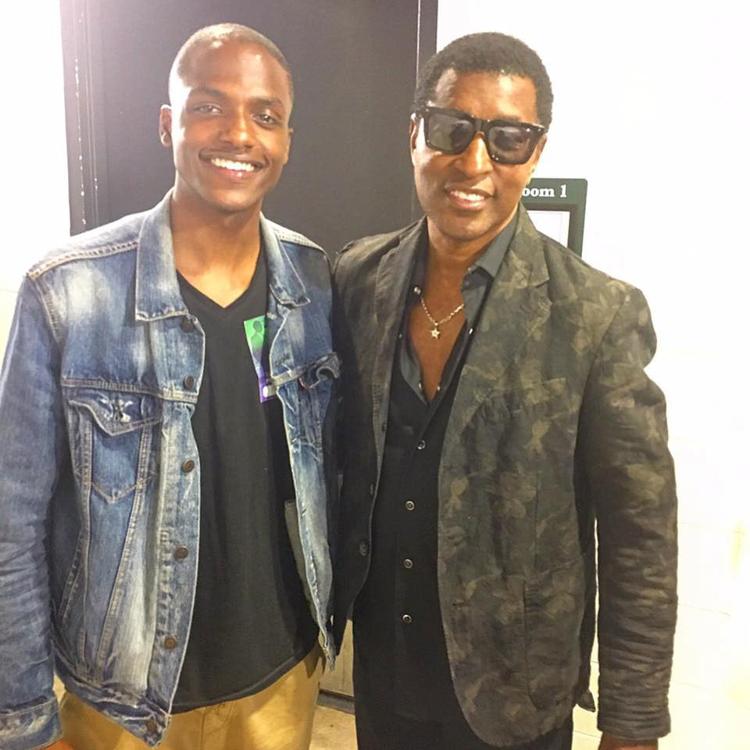 Karl doesn't seem to be having any trouble manifesting his true inner self through music. The 2017 single "Colors of the World" captures his desire to create music with a positive impact.
"That song is about uniting people at a time when there's so much going on in the world, and people are feeling lost and confused about what to do," Karl explains. "What's the point of fighting against each other when we can empower one another, share our knowledge, and lift each other up?"
Despite Karl's positive intentions, the music business often forces artists to compromise their values and vision. I asked Karl if he felt pressured to alter his style for commercial appeal.
"There is a little pressure," he says. "But if I feel like I can get to the point where my music is heard, there are ways to shift the audience's attention to real lyrics. Music is more meaningful when it comes from the heart. There is some pressure, but that makes me feel motivated to do more. The future is looking great."
Follow Karl at Damon Karl Music on Facebook and Twitter to keep up to date with future releases and live dates.