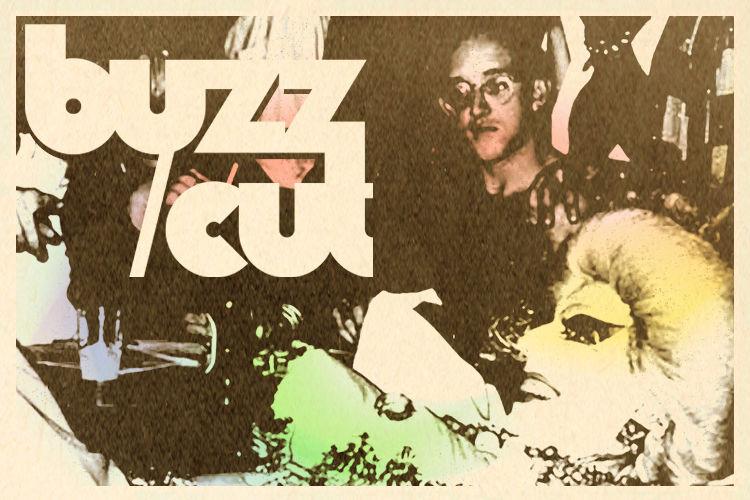 Carrie Keel wanted to see a music festival that showcased exclusively queer acts. Rather than sitting back and wishing, the determined Low Pone founder decided to take matters into her own hands.
"I hate to say that it doesn't exist, so that's why we did it," says Keel of her queer music festival, known as BUZZ/cut. "But as I've done my research, [I've found that] it doesn't really exist anywhere. It's not a big thing anywhere."
BUZZ/cut will take place in the heart of Fountain Square from 2 to 10 p.m. Saturday, Sept. 7. Officially announced last week, the festival's lineup includes a very diverse selection of internationally acclaimed queer artists, including Cupcakke, SSION, Shamir, and more. Tickets for the all-day affair are on sale now for $20, with all proceeds benefiting programming (known as Minor Sweat) for LGBTQ youth.
Much like the monthly queer dance party Low Pone, BUZZ/cut was an idea that came together through a process of trial and error.
"You don't have these slated barriers of what you can or should do," Keel says. "You do what you're going to do, and then you work retroactively to make it fit."
In the early booking stages, Keel, creative director Casey No, and marketing director Taylor Rose were met with expected skepticism from potential performers.
"The reception was all in all pretty good, but it's fair enough for you to really question what we're doing," Keel says. "I would too. If I lived in Brooklyn, and someone said, 'Come to Indianapolis and play this queer music fest,' I'd be like, 'Really? What is this about?'"
With only booking queer artists, Keel, No, and Rose also had to do a fair amount of digging, which led them to finding some underappreciated queer artists from all over the country.
"Obviously, if you're interested in hiring only queer-affiliated musicians, your pool is way smaller," Keel says. "So booking locally is not really possible. You couldn't book 16 queer acts from Indianapolis."
"I did a lot of stuff with looking at hashtags and seeing who's a queer musician via hashtags," Keel continues. "A lot of these people I've come to find out about just through hunting."
Overall, the intent with BUZZ/cut's lineup was to remain diverse in every way possible.
"We're  trying to be as representative as possible," Keel says. "That was a huge motivating factor — trying to find people of all different genres of music. And it's men, it's women, its non-binary people. It's hip-hop, it's rock 'n' roll, it's electronic music. The point was to keep it as diverse as possible."
With BUZZ/cut, one of Keel's goals is to counteract any preconceived notions outsiders may have of Indianapolis. "On the fun, social side, we're in Indiana," she says. "We can lose the backwoods image right away. It's fun to challenge those stereotypes." At the root of BUZZ/cut, however, there's also another Indianapolis need that's being met.
EMPOWERING LGBTQ YOUTH
Growing up in Indianapolis, Keel had safe places she knew she could go to congregate with fellow LGBTQ youth. "When I was a kid, it was absolutely crucial," she says. "I had the Abbey, and I had the Indigo."
"It was crucial for me to have a space where I knew that I could be as gay as I wanted to be, and no one was going to blink an eye," she continues. "With it being the internet age, you can find community in that way, but you can never put those people into a room together."
With this in mind, Keel decided to start Minor Sweat — an all-ages offshoot of Low Pone that functions as an open mic of sorts.
"It's really just like an open mic, but there's a lot of drag," Keel says. "There are also poets, singers, and dancers. We create an online signup. Kids can go in and sign up for five-minute slots. There are maybe 16 of them in a night."
"You can come and bring your friends," she continues. "Everybody gets to have some fellowship and gets to know people that they wouldn't necessarily meet outside of their school or outside of their social circle."
While some Indiana organizations are addressing the immediate needs of LGBTQ youth, Keel believes that Minor Sweat can fill in a gap when it comes to self-expression.
"IYG is meeting immediate needs," Keel says. "They're meeting housing needs and transportation needs. We can help with that too, but we're now looking towards quality of life."
This April, Minor Sweat will be moving to Big Car Collaborative's Listen Hear space in Garfield Park, where the event will continue in its same monthly open-format fashion. Once funds are raised through BUZZ/cut, however, the plan is to focus more specifically on programming.
"We've built out four different pillars that we want to start with for our Minor Sweat programming," says BUZZ/cut marketing director Taylor Rose. "These are arts and entertainment, technology, civic engagement, and health and wellness."
Looking ahead, Keel and Rose plan to do more outreach throughout the city, letting more and more LGBTQ youth know about Minor Sweat and its intent. "Right now, we're getting in contact with high schools in the city and going and talking to them about what Minor Sweat is," Keel says.
In reflecting on Minor Sweat's progression to this point, Keel believes the event has already proven its worth.
"If there's 5 kids, 20 kids, or 100 kids, it's always positive. It doesn't matter," she says. "Having a space to let your shoulders down is critical."
Editor's Note: This story was inspired by a reader-submitted inquiry, asking about LGBTQ events that happen outside of Pride Week.