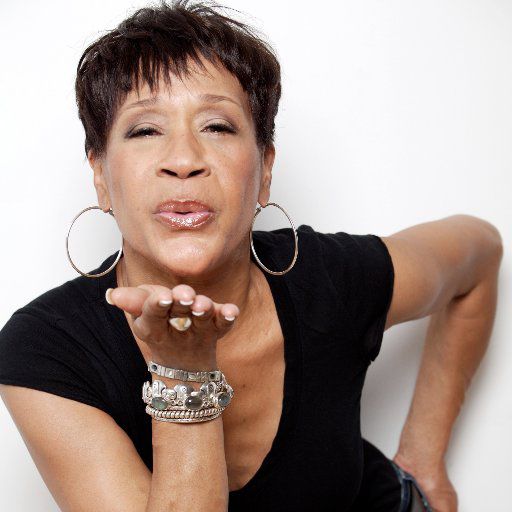 Muncie's Three Trails Music Series is kicking off their spectacular 2017 calendar with a free concert from R&B legend Bettye LaVette this Saturday, July 8. And, if you can't make it to Muncie this Saturday, there are three more amazing acts on the schedule. 
Catch the bluegrass supergroup Earls of Leicester on August 4. On August 26, Mireya Ramos will bring her brilliant mariachi group Flor De Toloache to Muncie. And the series concludes with a September 23 date with American roots music songwriter Pokey Lafarge. All of these events are free.
Bettye LaVatte was born Betty Jo Haskins in Muskegon, Michigan in 1946. LaVette cut her first single for Atlantic Records in 1962 at age 16, and she's been going strong ever since. I spoke with Ms. LaVette via phone in advance of her Muncie date. 
Kyle: In your 2012 memoir A Woman Like Me you talk a lot about the influence of a man named Jim Lewis, who I believe helped manage your career for a period of time during the 60s. You grew up in Detroit immersed in R&B music, but Jim Lewis pushed you to study the music of the great jazz vocalists like Sarah Vaughan, Jimmy Scott, and Billie Holiday. What did studying these jazz greats do for you as a singer?
Bettye LaVette: It taught me that I could apply my rhythm and blues voice to other styles. It didn't change my voice. It taught me how to apply it to everything. So now I can sing. "God Bless The Child" to "Zip-a-Dee-Doo-Dah." 
Kyle: You made your first recording for Atlantic Records in 1962 when you were just 16 years old: "My Man - He's A Lovin' Man," backed by "Shut Your Mouth" on the flipside. I'm curious how you feel now as a vocalist listening back to yourself at 16 years old, singing your heart out on these records?
Bettye: I'm not quite sure. I don't dwell on it. I don't really hear that often. I mean it's not like it's playing on the radio. I don't dwell very much in the past. 
Kyle: In 1965 you recorded "Let Me Down Easy", one of the greatest masterpieces of soul music - 
Bettye: [interrupts] You seem awfully young to be knowing all these masterpieces. [laughs]
Kyle: Well, I wasn't around when when you made them, but they really struck me when I was a teenager because the music was a lot more raw than what I was hearing on the radio during the 1990s.
Bettye: That is so flattering to me, because one thing you don't think at this point in your career -- and I'm sure it struck Tony Bennett in the same way -- that there would be young people who would even be interested in you. So, I'm extremely flattered when I hear the enthusiasm in your voice, and see how knowledgeable you are about an old broad. [laughs]
Kyle: That's sort of what I wanted to ask you about. When you went to the studio to make "Let Me Down Easy," and you heard the song, did you get any sense that you were making something that was going to be a timeless work of art?
Bettye: Of course not! It didn't even cross my mind! Why would that cross the mind of an 18 year old person? I never thought that any of these things would ever be heard of again, because I was living in the moment. I thought when that moment was over, it was over!
But "Let Me Down Easy" has kind of stuck with me, and there were years when maybe I'd only have two gigs that a whole year . But both of them were because of "Let Me Down Easy". One maybe in Alaska, and the other maybe in Hawaii, [laughs] but it was "Let Me Down Easy" that was responsible for it. So I'm really grateful for that song. 
Kyle: You made so many classic 45 RPM singles in the 1960s. Some of them were hits, and some of them are more obscure. You were making all these singles, but you you had a desire to make an LP. You had a strong desire to make a full length album, and have your picture on the front cover. 
Bettye: Yes! And ironically when I finally did get to make a record for Motown, I wasn't even on the darn cover!
Kyle: Right, but in 1972 you made what was for a long time considered one of the greatest "lost albums" of soul music. In 1972 you went to Muscle Shoals and recorded an album that was to be titled Child of the Seventies for Atlantic Records, and it was a superb, classic soul album. But at the last minute, for reasons that I don't think have even been totally resolved, Atlantic decided to pull the album from release.
Bettye: I did not know anything for many, many years. I already had plane tickets for the record's promotion tour, and they just called me and told me to send the tickets back, and they'd decided not to go forth with the project. But for many, many years I was perplexed. 
I didn't call them then and ask, and after a while everybody died. So I didn't have anyone to ask. But at that time, it was right when Jerry Wexler and Ahmet Ertegun were parting ways. Ahmet wanted to do do more of the burgeoning European rock thing, and Jerry wanted to continue with rhythm and blues. I think that when Jerry left Atlantic, I lost my champion. I didn't even know all that was going on then, but I'm sure that had a great deal to do with it. 
Kyle: That was a soul-crushing moment in your career, right? You'd been been releasing singles for 10 years, and this was going to be your big shot.
Bettye: Oh honey, I'm still not over it! I can think about it at any time and cry. [laughs]
Kyle: You had to wait 30 years for that record to see the light of day. There have been many moments like that in your career, where you had to have strength, patience, and endurance to get back up and keep going. How did you keep your spirits up after Atlantic pulled that record? 
Bettye: When they did not release that album, I crawled under my dining room table stayed under there for a long while. But then they called me and said, "Come in and record this," or whatever, and I was completely over that. [laughs loudly]
Of course there are stories you hear of people where things maybe never turned around for them. But if things keep turning around, we're so silly we don't care about it as long as it keeps happening. You don't get discouraged as long as someone keeps calling. But the moment that phone stops ringing… [makes sobbing noises] 
Kyle: In 2008 you performed at the Kennedy Center Honors, you sang The Who's "Love, Reign o'er Me." The Who were being honored that night, and that performance garnered a lot of positive attention for you. 
Bettye: It certainly did. It helped me get the 2008 inaugural performance, which I did. Those are possibly the two biggest things that have ever happened to me in my entire life, that single performance of a song that I had never heard before. [laughs] I had only heard the group a little bit, and I'd never heard of the song. 
Kyle: That performance led to you recording an album called Interpretations: The British Rock Songbook where you recorded music by Elton John, The Beatles, and other great British rock songwriters. But you've always looked towards rock music for material you recorded Neil Young's "Heart of Gold" in the 70s. You recorded The Beatles' "With a Little Help From My Friends" in the 60s. I'm curious about your relationship to rock music. Are you're a rock music fan?
Bettye: No, I'm really not a musician enthusiast at all. I don't go and see people do things, and I don't listen to them at home. I like old movies, and politics, and that's pretty much what takes my my leisure time. When you are me listening to music it's because I'm working on a project. There's something uninteresting about singing to me. I guess it's because singing is no longer what I do, it's who I am now.  
Kyle: I understand, you're busy with the old movies and politics. The politics are probably keeping you real busy these days. 
Bettye: Oh indeed! I have to do it in shifts. My husband has to force me to sleep. [laughs] Because I watch it for several hours, and I have to cuss for several hours. 
Kyle: Finally Ms. Lavette, as I mentioned earlier you had a strong desire to release a full-length album early in your career, and you had to wait 20 years for that opportunity to come about. Your debut album Tell Me a Lie was released by Motown in 1982. 
You had to wait a long time before you could really step into the spotlight and get all the respect, and praise that you so richly deserve as an artist, and a performer. You had to have incredible patience and strength to keep yourself in that position for so many years until you could fully blossom as an artist. I'm curious if you have any advice for young artists that struggle with keeping the faith in themselves, and their work during lean periods when the phone might not be ringing as much as they would like it to?
Bettye: The first thing is not to believe in all that b.s. you just said. If people keep denying you, and hurting your feelings -- you can't keep the faith. You can only keep the faith for so long. You've got to have some kind of support system around you, somebody who continues to believe in you. Because you are the one walking up on that stage when there is nobody there in the audience, or whatever. 
I was 55 years old when this started for me. You would have to be insane to believe you wonderful for all of that time. You absolutely cannot do that, somebody else has to do some of that for you some of the time. 
But the main thing I tell young people when I do talk with groups of young music students, I say, "You really, really need to learn to play something, and you need to study real hard. But most of all, if you know how to do anything else, you should do that, and then come back to music after you get a degree." Because I was constantly under pressure during my 20s and 30s because I didn't know how to do anything else. It wasn't like I could get mad, and say I'll go back to my other job, which was being a ninth grade student. [laughs]
But you need to learn your craft. In my book I talk about this -- oh my goodness, I thought I was running Harlem. I thought I was like the Mayoress of Harlem. I was 18 and working with Don Garnder. Big Maybelle came into the club I was working, and I'm like "Who is this broad?" She was dumpy and frumpy, and she was really strung out on drugs very badly at that time. I was like, "Get out of the way so I can get onstage!" I had a 22-inch waist, and a huge booty, and I could sing real loud. I was talking loud, but I wasn't saying nothing. [laughs]
But girlfriend went up onstage and just floored me! The people wouldn't even let me back up on the stage. And that is what I will do to you if you come get onstage and don't know what you're doing!
I just was cute in Harlem with a big voice. That's all I was: cute, with a big voice, and a big booty. But I did not know my craft, and Maybelle had been through everything. The band didn't even know what key she was going to sing in. She just walked up and sang, "Candy." [laughs]
That taught me a great lesson. A great lesson! So that's what I would tell a young person who is trying to get into show business.